Decorating with flea market and thrift store finds is what I love to do because it not only saves me lots of money but I also enjoy the thrill of bargain hunting and creatively repurposing my finds in a way that gives them a new life. I know some people may disagree with me on this, as they may think that custom furniture really adds that wow factor and you know what, custom furniture is great. But there's nothing I love more than a good bargain from the flea market and thrift store. I recently found some ex-world travelers' tips for your home to make my home decorating a little better and I got some fantastic tips!
Today I am going to share with you some of my best flea market and thrift store finds and how I have incorporated them into my home because just about every single piece of furniture and accessory in my home is a second hand treasure that I have found during our coast to coast moves when my husband was in the Navy. The only items that were purchased brand new are the appliances, TVs, computers and beds. Just something to note before we begin, if you wanted to keep costs down my friend was telling me how they got a great deal on their energy bills throught SimplySwitch. If you're interested in, get energy prices here.
As and added bonus, I partnered up with 15 other bloggers and we each answered a question related to decorating our homes. At the end of this post I am sharing links to each persons page so you can follow along with countless tips, tricks and ideas on how you can overcome your decorating obstacles.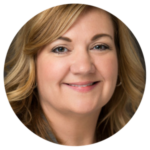 My question: How do you incorporate flea market and thrift store finds into your home decor?
My answer: I have been married for 27 years with 4 children and when my husband was in the Navy we moved a lot and we couldn't afford to make new purchases every time something didn't "work" or "fit" in our new household. I naturally had to get creative and make things work or find an affordable alternative and that is how my love affair with "junkin" started.
Flea markets and thrift stores are filled with treasures that others have cast off as trash. I can always take something old and make it new again by cleaning it up, painting it or repurposing it. Chairs, frames, wood furniture and lamps are my weakness when it comes to adding flea market and thrift store finds into my home. They are inexpensive, easy to paint and can add such an impact to any room for just a fraction of what you would pay in a retail store.
From an early age my mother introduced me to the world of antique auctions. I've been collecting little treasure from second hand shops, antique fairs, car boot sales, flea markets since the age of 13. This is my style, it always has been and for a long time I didn't tell a soul. My husband then introduced me to an amazing car boot in London, and each weekend it was addiction. While living in London I sent home several shipments of treasures and then we filled a shipping container of treasures when we moved to Australia. We have sold many of these pieces but also kept our favorites. We enjoy the age, the style, colors and beauty.
I love a good flea market find! I don't usually go looking for a particular item, so there is no telling what I will end up bringing home. I may leave an item just as I found it for the character, like my vintage movie reel tin or I may paint it to fit in my space like my little bookshelf in the master bathroom. I may even give it a whole new life as something completely different than what it started out being like I did with my old door that I turned into a mirror. For me, the things I find have to make sense in my space, they have to be part of the story.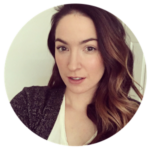 This is a tough one for me because I live about 5 hours away from the nearest flea market. I will say that I follow a blogger Emily Henderson who does an amazing job at incorporating her finds. I like to daydream of the day I can find a vintage set of mid-century modern chairs that need a bit of love. The best finds I've seen have been re-upolstered chairs. They look brand new but they also have a timeless appeal. Wish I wasn't in such a remote location.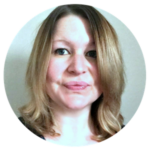 Oh, this is a great question! I want to start off by telling you that before I sat down to answer this question, that I spent all day in the pouring rain at one of my favorite annual flea markets! I bought as much as I could carry! I absolutely love incorporating antiques and collectibles into my décor, and I especially have a thing for furniture! I don't really ever try to put a dollar value on the pieces I purchase, or ever think about resale value. I instead try to think of how certain pieces would work with my current home décor, or how could I alter them to go with my current home décor. For furniture, I either like to give it a nice stain, or if it's in rougher shape, I will chalk paint it. My favorite thing to do is actually a combination of both! My antiques and collectibles either get a real nice cleaning and all shined up, or else I chalk paint them too! (P.S. Today's big find was a set of parlor chairs for $60! I'm still smiling about them!)
I think it would be easier for me to talk about how I incorporate "new" stuff into our decor, because most of it is flea market and thrift store finds. 🙂 Just about everything decorative; candlesticks, books, galvanized buckets, frames, and art are all thrifted or found. I choose previously owned or used items because I love that they already have a history, and a story, and that we are adding our chapter. Some pieces I buy to make over without guilt because I know that I didn't pay a fortune for them, and someone else had already discarded them. These items are the best way to add pops of color, and can be changed up anytime my tastes change. I plant flowers in thrifted buckets, store toothbrushes in vintage gravy boats, and use old books to add color, texture, and height to vignettes. I love to buy textured glass vases and paint them to match; they are perfect all in a row on my kitchen windowsill or on the dining room table. Mixing in old art with family photos adds interest to a gallery wall. There is nothing quite as thrilling as a flea market treasure hunt!
I am a very frugal person so naturally I love flea market and thrift store findss! I love them because you can find such unique pieces for your home at affordable prices. I found a coffee table with 3 large drawers for $18 at a thrift store, took it home and painted it a chippy blue and it looks perfect in our rec room holding all my son's Playstation games. I found 3 vintage wooden and metal bar stools at a barn sale for $10 each. I love the history and patina they add to our farmhouse kitchen. It's so fun finding great deals – I'm addicted 🙂
I adore old book shops. I collect vintage cookbooks and am always on a mission to find my favorite childhood classics. I incorporate my collection in many ways around the home, especially on the fireplace mantel, my open kitchen shelves and on the end tables throughout the home. I color coordinated, use themes if the Book Titles have bold lettering, and sometimes tie up the collection with colorful ribbons or twine for added interest.
I am a big thrift store fan and I love to hunt around for bargains and potential treasure. Sometimes you need to think outside the box and try to imagine how you can incorporate these flea market and thrift store finds into your home. I really enjoy the challenge of upcycling things and giving them a new lease on life with a makeover. Spray paint and chalk paint are good friends of mine and are often used to change the look of an item. Most of the items I have hanging on my wall at the moment actually come from a thrift store. I have an old plastic clock which I painted and stenciled, some old roller blinds I turned into wall art, plastic mirrors which have been sprayed gold. I also find a lot of trays, candlesticks and glass vases which I like to use to create interesting vignettes.
My whole home is filled with flea market and thrift store finds. I love vintage furniture so much because the quality is so much better than new pieces. I also love vintage art. I'm currently on the lookout for more vintage floral oil paintings for my bedroom.
I love a good bargain and don't mind getting down & dirty at a flea market, thrift store or answering a Craigslist ad. I like spreading my flea market and thrift store finds throughout the house just as I would if they were bought at a fancy store. I will pair some old books with some sleek book ends or on a glossy tray. I like to create vignettes and add fresh flowers to simple milk glass vases that I have found at my local thrift store. If I find pretty frames that don't match my current decor, I simply spray paint them. They are a great way to add tons of style at little cost.

I absolutely love to go antiquing, I think it is all about the thrill of the hunt, to find something amazing from years past that can be a highlight in the new modern world. I like to treat my flea market and thrift store finds like art pieces, 1-2 per room, anything over that and your house looks like and antique store….lol. I find that when you mix the old with the new it gives your home a a warm, comfortable, inviting look, not so sterile and cold like a hotel room or art gallery.
I have tons of flea market and thrift store finds around. My 2 best finds from a thrift store are a vintage mid century modern dresser that I found for $35 that I painted a light blue to be used in my son's room, and it STILL looks amazing! I also have a set of lockers from an old high school that I picked up from a thrift store that my boys have in their room and hang their sports jerseys in. I have too many things to list from flea markets! They range from old farm ladders to lamps to books to dressers and chairs and side tables. One of my favorite resources for things are flea markets. I try to go to my local shops regularly, you never know what you are going to find! Incorporating them is easy as I shop for what I'm focused on in that moment. If I'm working on an office I look for shelving, chairs, desk, books, lamps, etc. I try to keep a bit of an open mind though as it's kind of a treasure hunt, you never know what you will encounter around the corner. If you love it don't leave it!
Our home is fairly small at 1,000 SF so I need to instantly know where I'll put it, AND that it will fit in that space. With no space to store items if it doesn't fit, then it just wasn't meant to be, and I can appreciate it from afar. I once found this 72" piece of artwork with these amazing funky owls all lined up on a wire, beautiful piece, vibrant colors, great price….but where was I gonna hang 72" of art in this house? The ceiling? Love it and Leave it.

Flea market and thrift store finds are in every room in my house! They add so much character to a room and it's even more awesome when there is a story behind a piece.

All over! You never know what you are going to find, sometimes it is clearly a cool, vintage thrift store find (for example, I scored an awesome 1970's peacock chair recently!) or sometimes its a cool, modern piece that no one would ever imagine came from a thrift store!
For more answers to design questions, don't forget to visit my blogging friends!
Jessica Devlin Expert Bloggers Top Home Decorating Ideas
Sam Hay Expert Bloggers 16 Best Decorating Tips
Susanne Stewart Decorating on a Budget, 16 Design Bloggers Tell You How
Kimm Boes Ask The Experts: Favorite Paint Colors For Furniture
Sarah Foote Making those Teeny-Tiny Spaces Look & Feel Larger; 16 Bloggers Share their Best Advice
Pam List Expert Bloggers Top 3 Decorating Items
Sam Franklin Home Decor Style & Trends; Design Experts Favorites
Denise Bryant Decorating With Thrift Store and Flea Market Finds
Susan Kuc Small Home Design; 16 Bloggers Tell All
Yami Platero How to Keep a Stylish and Organized Home with Small Children
Nicole Corr Design Experts Tell Us What Their Dream Outside Relaxation Space Looks Like
Emy Flint How 16 Bloggers Use Color In Their Homes
Jennifer Gainer Ask the Designer-What is Your Style?
Christy Harper Grey Paint Colors – Top Bloggers Favorites
Tina Bousu Top Tips for Decorating Tough Spaces from Expert Bloggers
Liz Elliott Design Bloggers Top Design Tips