Angel wings have been popping up in home décor for months but they can be very pricey. Being the true DIYer that I am, I decided to make my own painted faux metal angel wings using a cardboard box and plastic spoons. I have had this idea in my head for 6 months but it was my friend Medina from Grillo Designs that inspired me to finally get it done for her cardboard box challenge.
Unfortunately, I didn't get my project done in time to participate in the challenge but I finally got it done and that makes me happy. Let's just say these painted faux metal angels wings were one of those projects I almost gave up on but couldn't let the idea go.
*This post contains affiliate links. Read my disclosure here.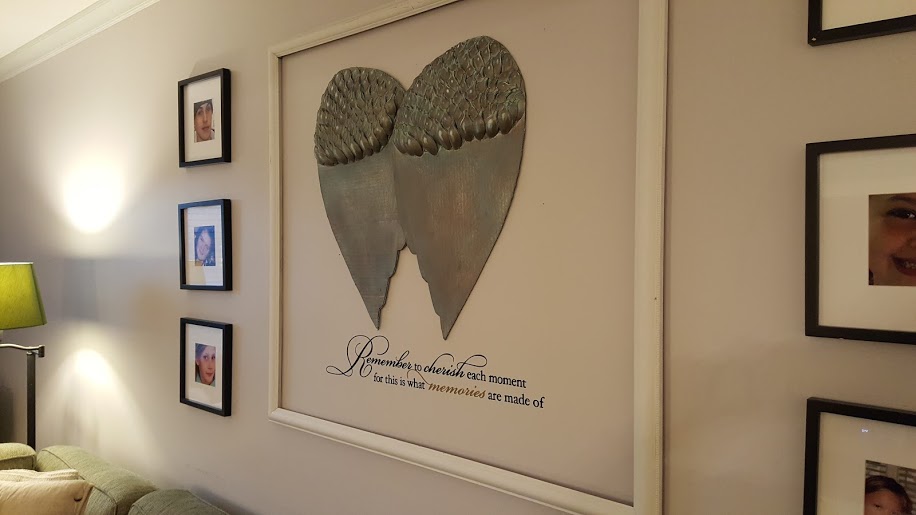 Back in February when the idea popped into my head I drew out a sketch that evolved over time. I knew that I wanted it to be 3 dimensional and simple so I grabbed my glue gun started  adding layers of spoons on top of each wing to give them texture and dimension.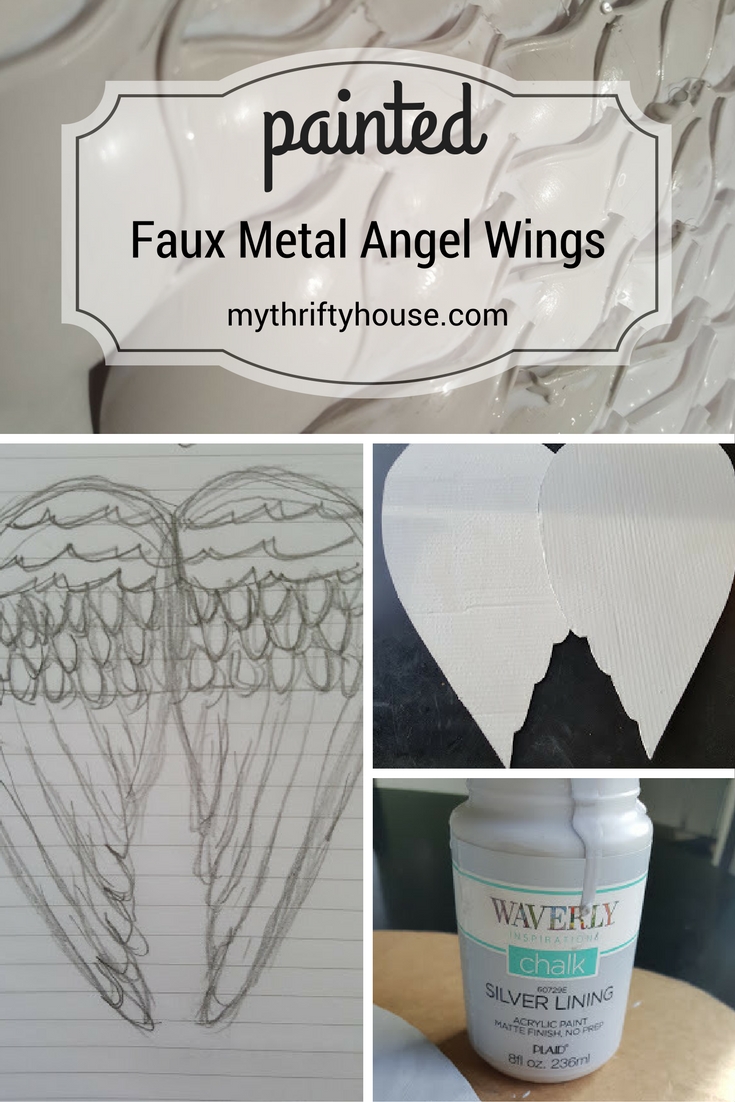 At first I thought I was going to go with one simple color and use my Silver Lining Chalk Paint but it was too one dimensional. Again, this was a project I just couldn't give up on. So I just kept adding layers, layers and layers of chalk paint in grey, aqua and white.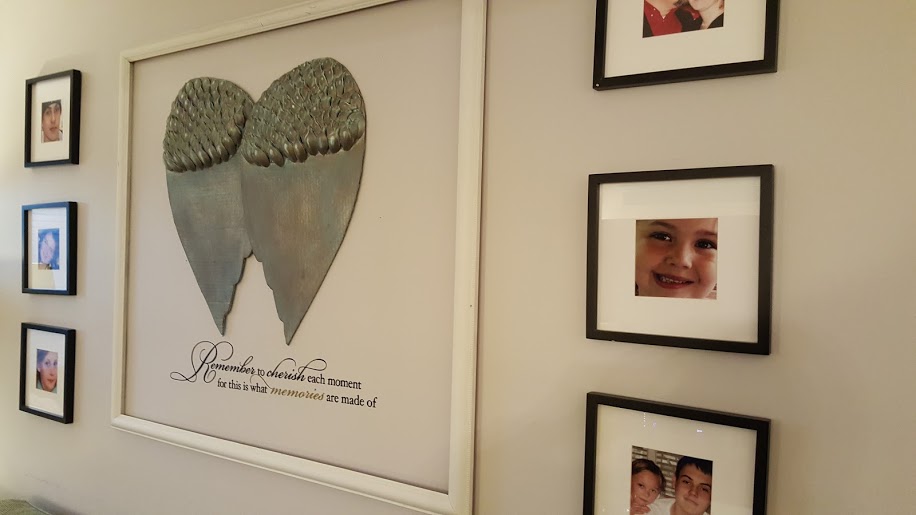 I have always liked the look of painted faux metal but I had never attempted it before. Then I added some Country Chic Metallic Cream in Belt Buckle for a metallic shine and that is when I noticed that the lines and creases in the cardboard box.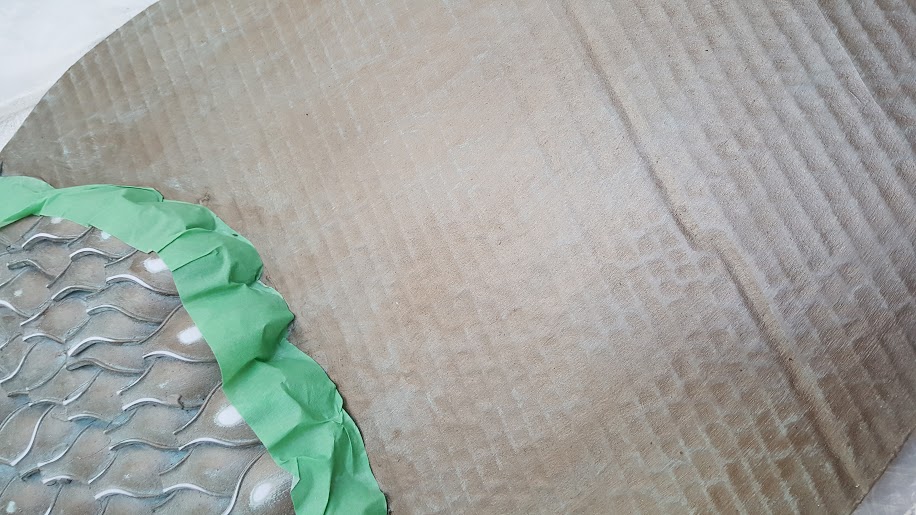 I broke out my Homeright Spray Shelter and I added a layer of textured spray paint so that both wings had an even texture. Below I want you to see the size of the tent folded up in the blue bag in comparison to the size of my hand. It pops open like a mini pop up tent and is perfect for a quick project. Best thing about this awesome Homeright Spray Shelter is that my husband won't complain about me painting the grass or our the garage floor.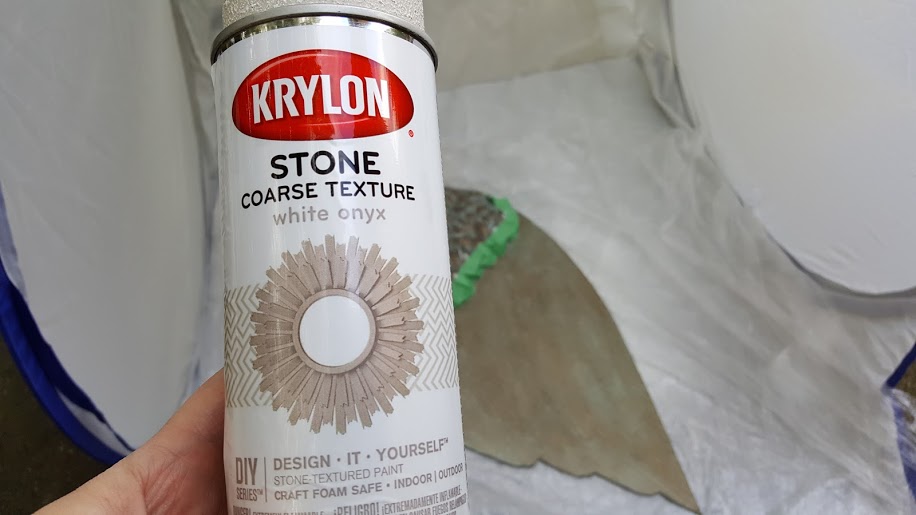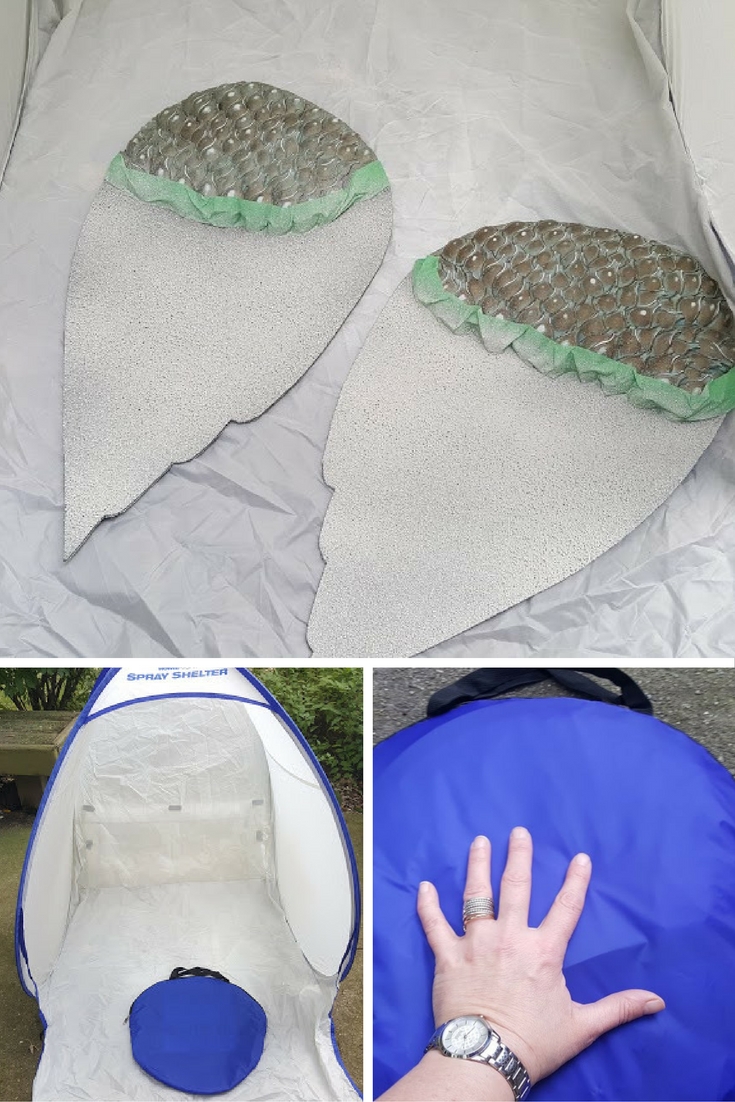 Once I got the texture and dimension set on my faux metal angel wings I sponged on more Metallic Cream and various shades of aqua paint. Lastly, I lightly sanded and distress the project and reached the point where my painted faux metal angel wings were worthy of hanging on the gallery wall above my sofa.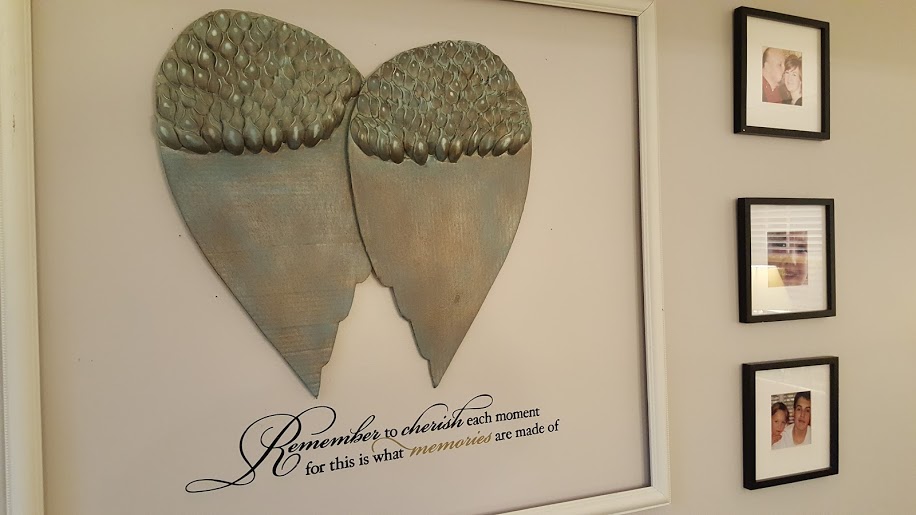 As if the project wasn't testing my patience enough, it was more difficult to get a decent picture without everything on my wall looking crooked and lopsided. I assure you that everything is straight and it's the camera angle due to my living room being so long.