This nautical map tray literally came together within an hour and it was made from a broken bar cart, spray paint and a vintage map I had in my stash of "stuff". I knew I'd need those old maps some day, just like I knew I'd need to save empty picture frames too.
It's time for the Inspired Makers monthly challenge. You can follow along and see more amazing projects at the end of this post or hop around to each blog listed below.
July Challenge: $10 and Under Projects with:
Kimm @ Reinvented | Denise @ My Thrifty House | Suzanne @ Shop At Blu
Sam @ Raggedy Bits | Toni @ Small Home Soul | Susanne @ Pearl Street Designs
Ann @ Duct Tape and Denim | Anika @ Anika's DIY Life | Janice @ Sawdust Sisters
Kim @ Farmhouse Made | Sarah @ 1915House | Lisa @ The Purple Hydrangea
Nautical Map Tray Made With Vintage Maps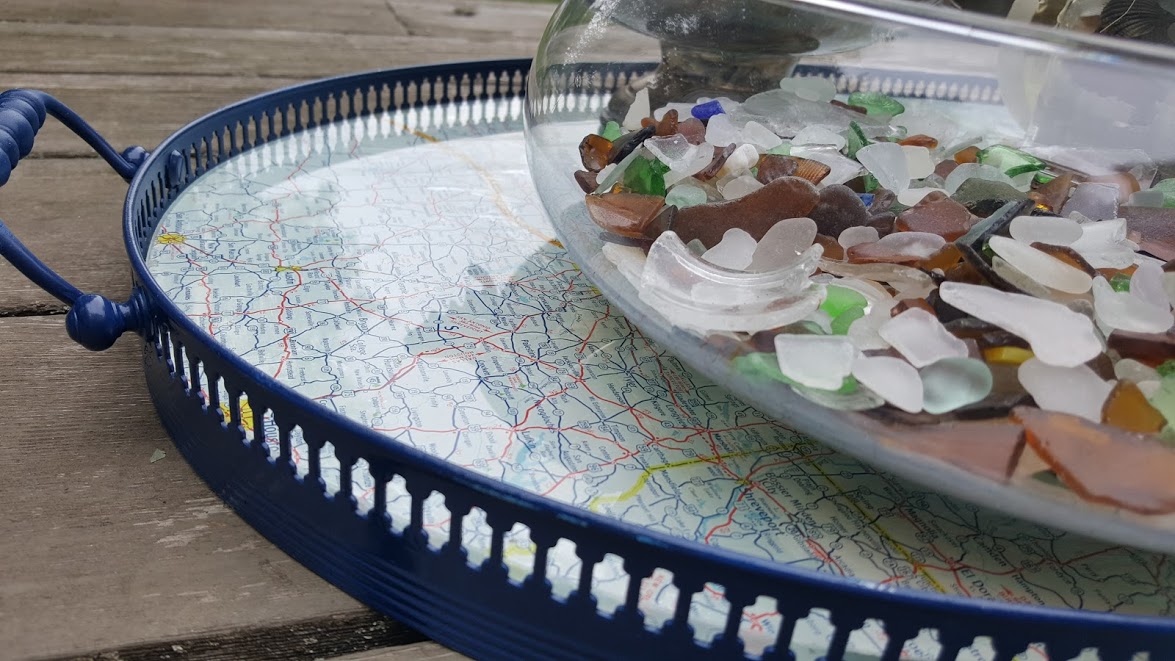 My mom dropped off two trays from a bar cart she had that was broken when her cat jumped off the balcony and shattered the glass on the top tier shelf. No worries, his attempt at suicide failed and the cat is just fine but the bar cart didn't survive. She kindly brought me the left over pieces to repurpose into something useful and I thought it would make a great tray to display some of my favorite nautical treasures.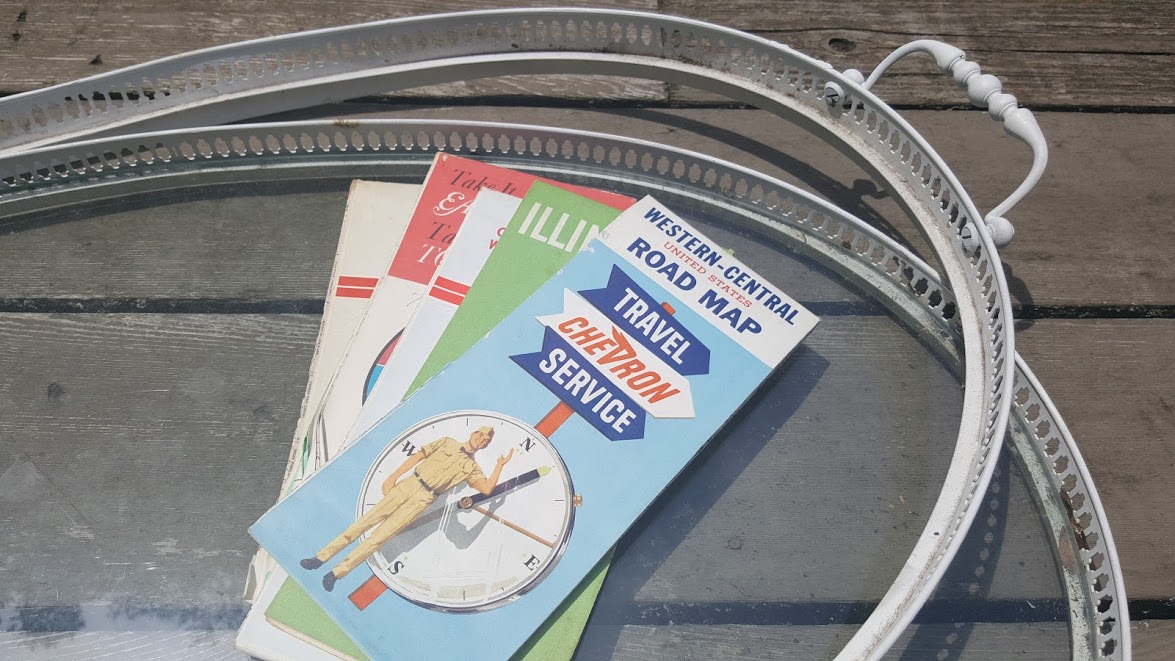 My hubby thought he was going to get off easy with this serving tray project and not have to do any painting but I decided to go with blue as it was a nice accent color with all the lines on the vintage map.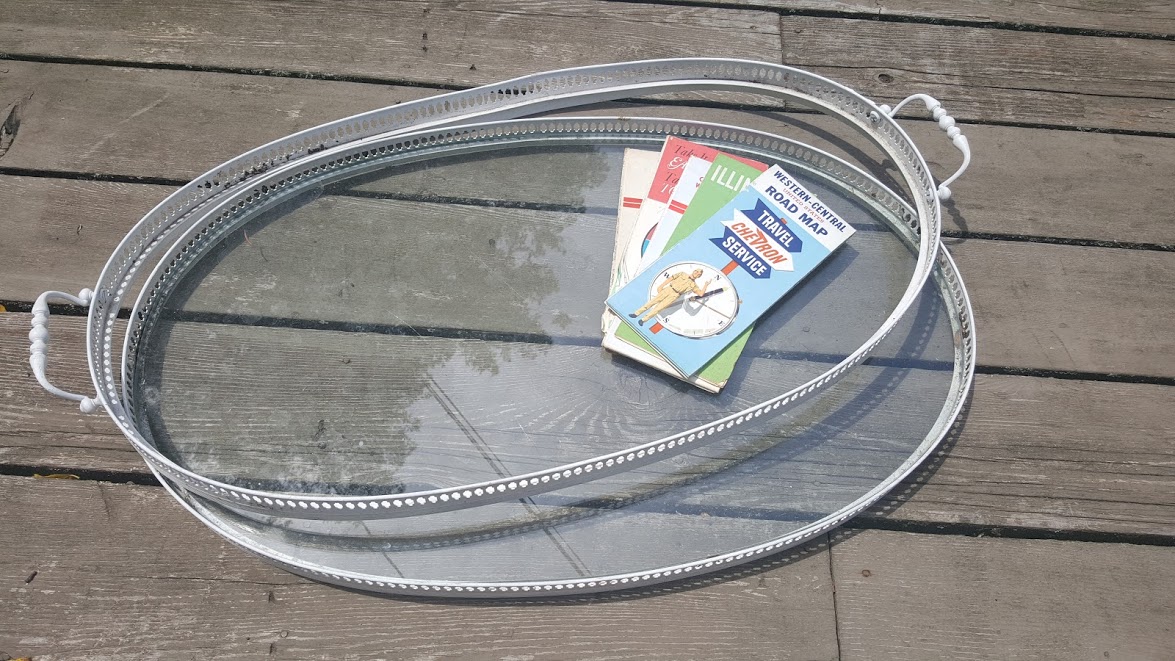 While my sweet hubby was spray painting the frame I used mod podge to adhere the map to the glass. With a sponge paint brush I added a thick layer of mod podge to the glass, laid the map on top of the glue and pressed the map over the glass as I pushed out any wrinkles or air bubbles as best I could. It's not perfect but it looks fine.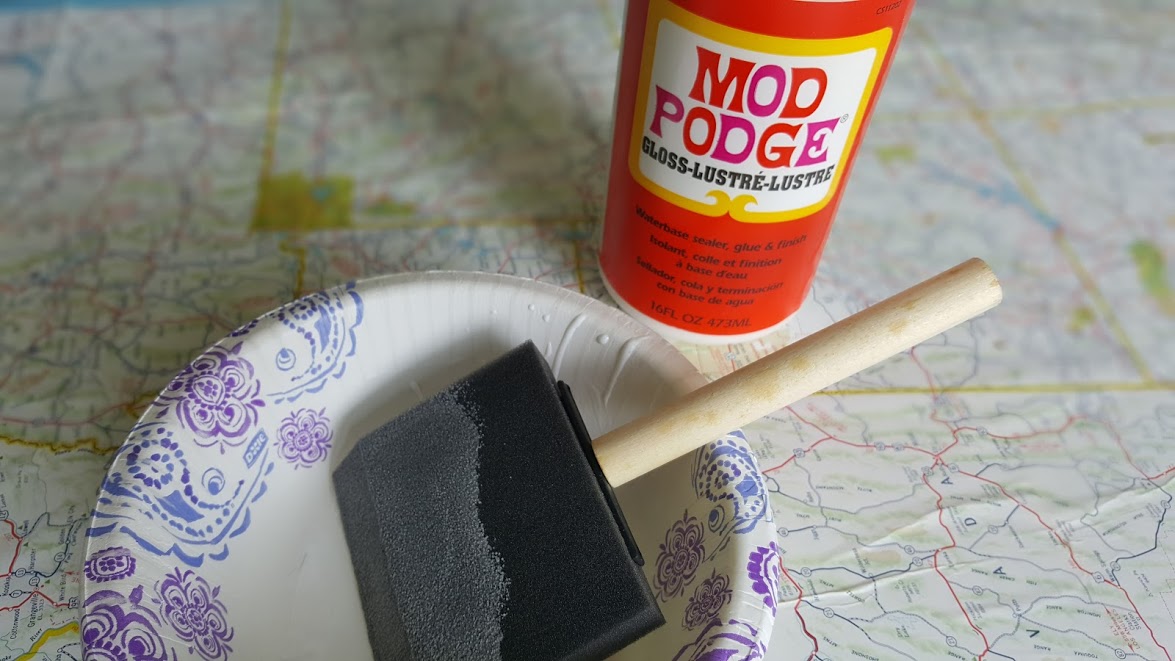 Then after it dried for about 20 minutes we trimmed the edge of the map and added a thick layer of mod podge onto the underside to help keep the map firmly glued in place on the glass. After the reverse side dried we inserted the glass back into the frame.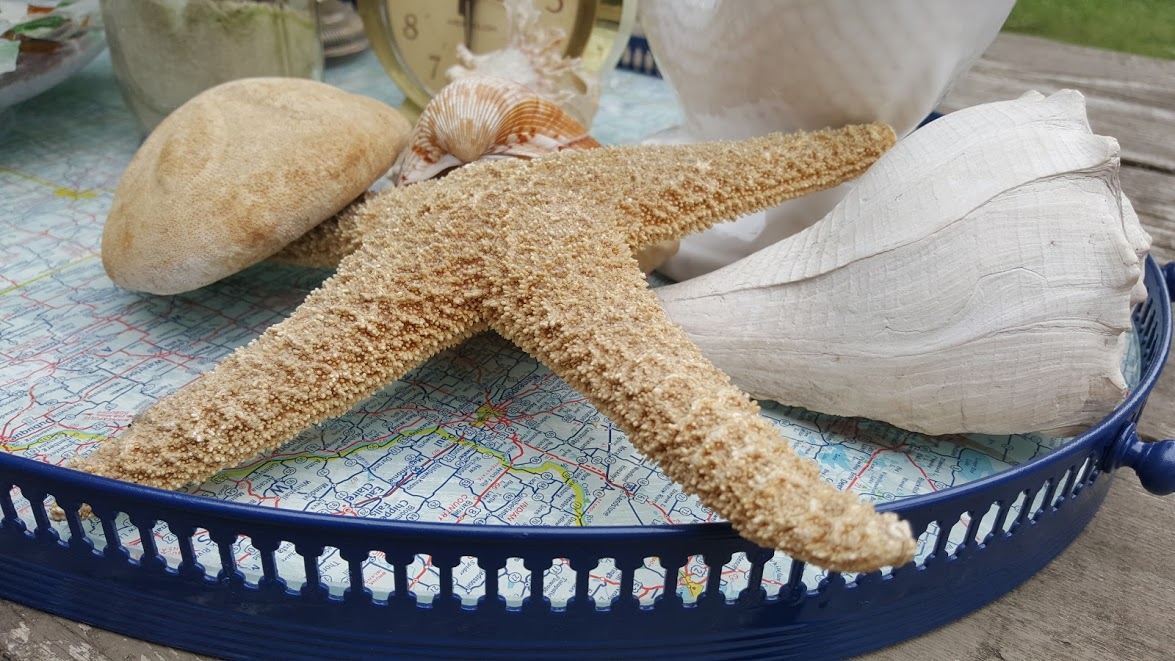 We have spent many years living along all three of the US coasts so it didn't take me long to find some fun mementos to create this vignette on my nautical map tray. I love how it turned out and it took about an hour total to take this trash and turn it into a treasure.