Do you decorate for Valentine's Day? I am going to be totally honest here, I love the thought of decorating my mantle for every holiday but I only decorate for Thanksgiving and Christmas. That doesn't mean I am not inspired when I see cute and creative Valentine's Day crafts & décor. Pinterest definitely gave me the idea to make these plaid flannel puffy heart Valentines.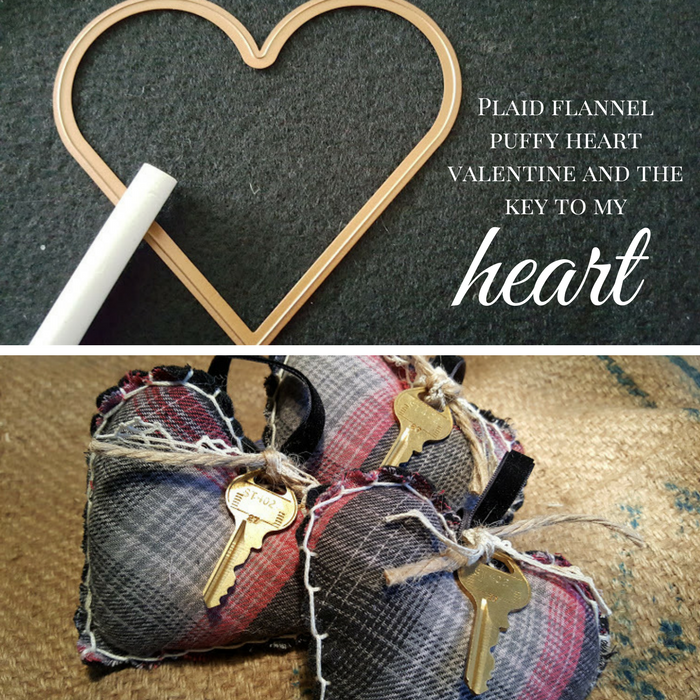 In the past, the extent of my Valentine's Day festivities used to be helping my kids make valentine cards, fun gifts and treats for their class parties when they were little. As my kids got older and didn't have class parties any longer I made it a tradition of hosting our own Valentine's Day "dinner party". I make a spaghetti dinner because it's red which is also the theme of the dinner party and each place setting has a handmade card from me along with a small gift. We also take turns going around the table and telling each other something fun and positive that we love about each other.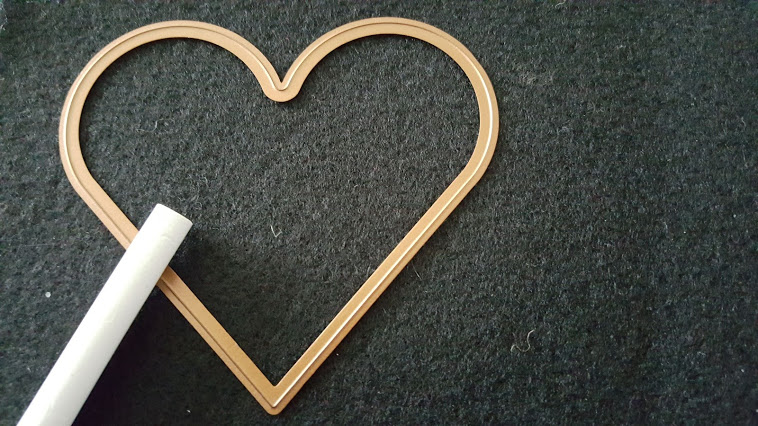 Over the course of the last year we have tried to re-incorporate family traditions but it is very difficult since my son unexpectedly passed away in 2015. I always get caught off guard when I am planning anything for my kids and no longer pick up 4 of everything or I plan a family dinner knowing that his chair is going to be empty and no matter how great the picture is I always see a big hole in family photos. After lots of therapy and guidance, rather than focus on the sadness of our loss, we have chosen to focus on our happy memories  of Cody and include him in our celebrations as much as possible.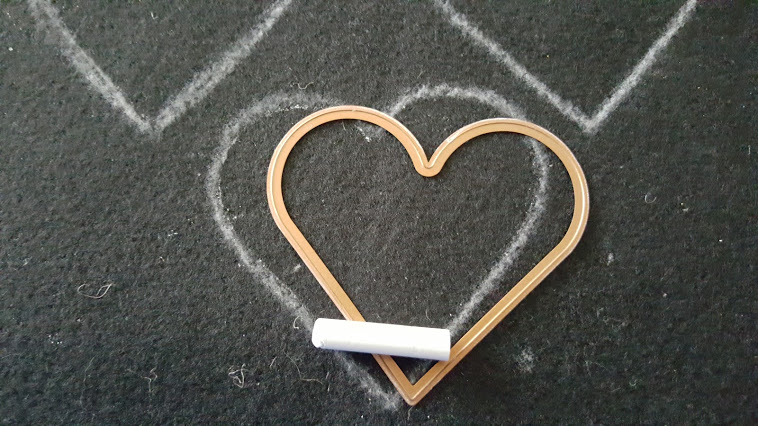 At Christmas time I still hang his stocking on the mantle but instead of filling it with treats I write him a letter and put it in his stocking. This past Christmas I gave ornaments made out of his favorite plaid flannel shirt to our family and friends.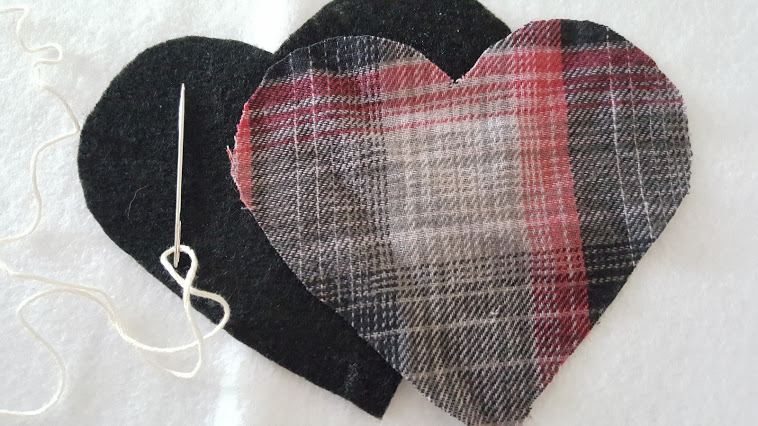 For this Valentine's Day dinner, I have taken the remnants from Cody's favorite shirt and made plaid flannel puffy heart valentines for my 3 girls. This really was an easy project that took me minutes but will be a cherished gift forever. I even sprayed it with his cologne.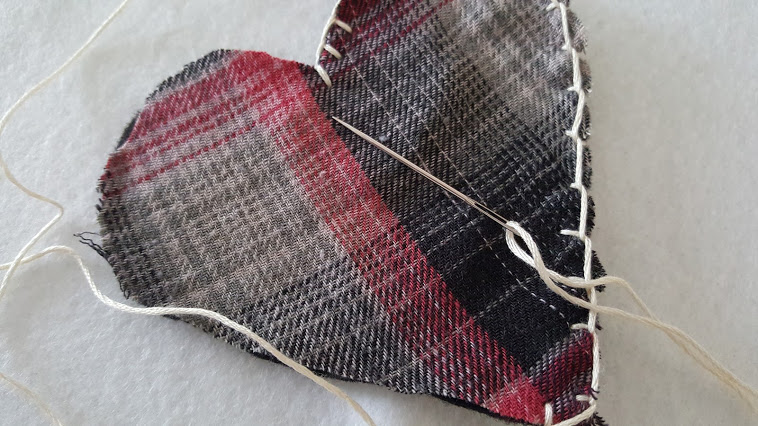 How to Make Plaid Flannel Puffy Heart Valentines
This post contains affiliate links and you can read my full disclosure here.
Before we get started on my amateur sewing instructions, keep in mind that I want this to look homemade and perfection is not my goal with this craft project. I just wanted to make something with materials that hold special memories and have meaning behind the gift. I personally like the uneven stitches and the frayed edges.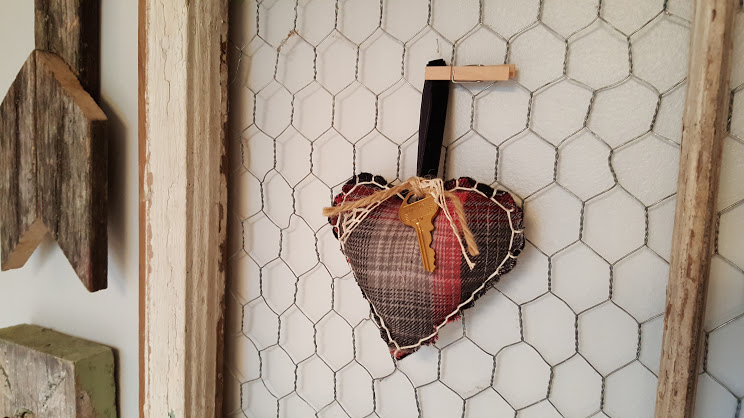 Directions– I used a heart die cut as my template and traced it onto the material with a piece of chalk. I cut out one heart from the felt material and one from the plaid flannel shirt. I placed them on top of each other and did a basting stitch around the edge making sure to leave a section open so I could add the stuffing. Then I finished the basting stitch and closed the edge completely. Then I added a loop of ribbon so it could be hung up on a bulletin board or rear view mirror of the car or wherever the girls choose to hang it. I also added some twine, lace trim and a golden key from my collection of keys.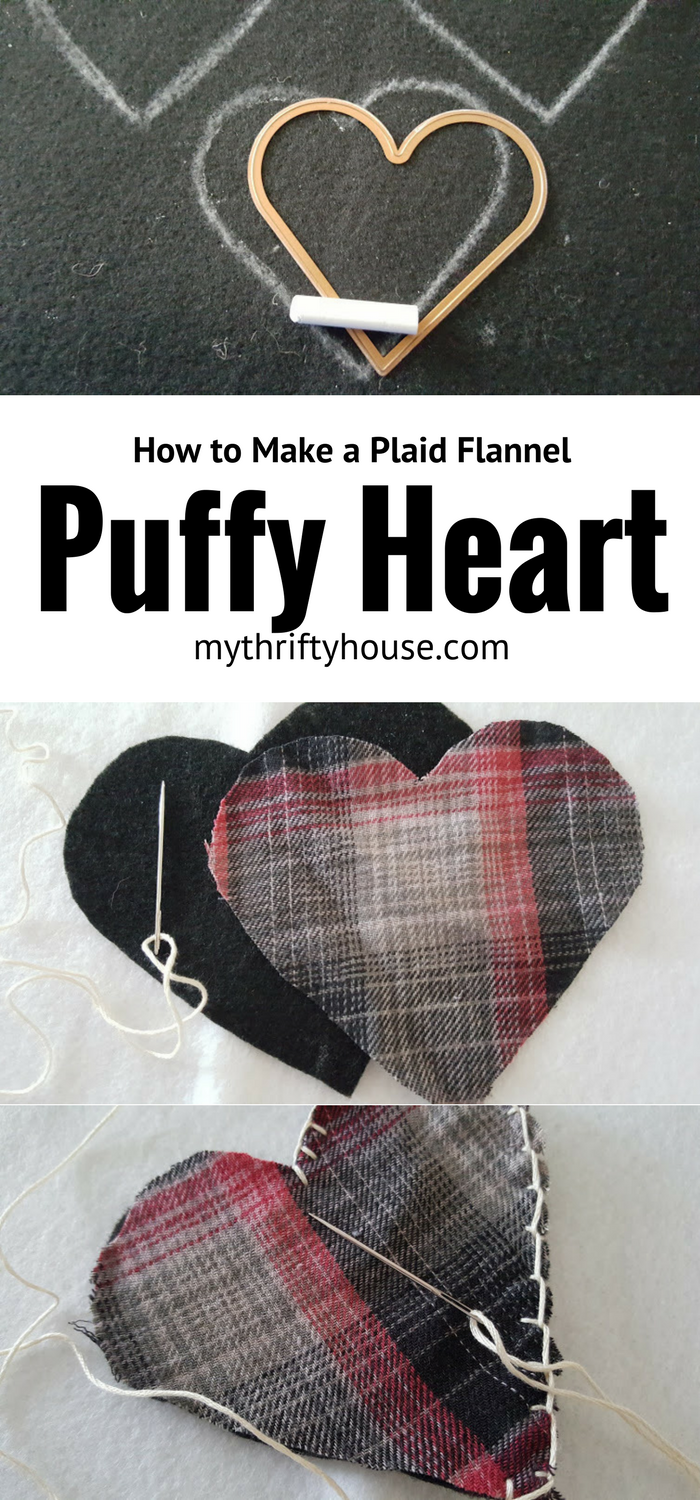 This project is being shared with my friends at the Celebrate the Season Link Party , Ta-Da Link Party, I am Pinnable Party and the Waste Not Wednesday Link Party.