Valentine's Day is right around the corner and the thought of this easy Valentine's Day Pencil Topper makes my heart skip a beat from the happy childhood memories I have with my classmates.
Don't you remember getting your class list and writing everyone's name on the back of a Valentine that was store bought? Then you had to make your own mailbox which sat on your desk while playing "mailman" and distributing your love notes. To this day Rice Krispy Treats make me thing of Valentine's Day because someone always brought them to the class party.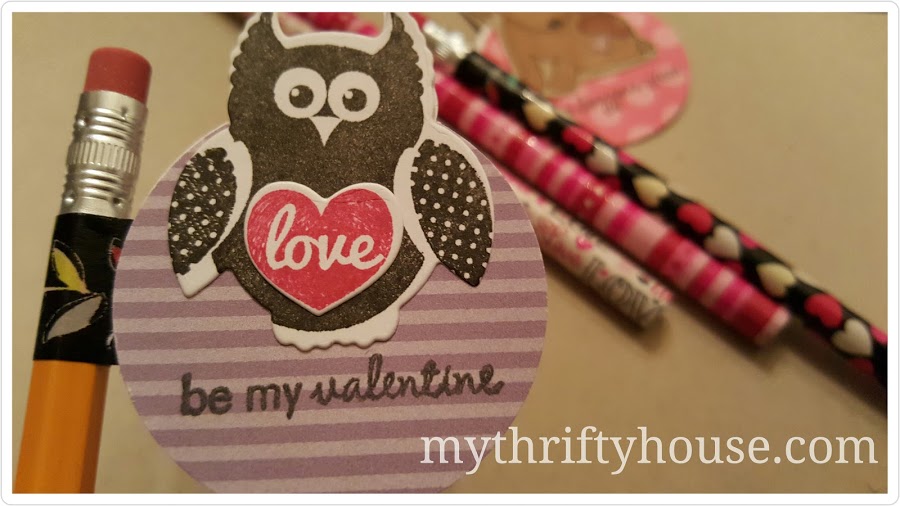 Over time, the Valentine exchange has evolved into who's mom is the most creative. It is crazy to see some of the elaborate Valentines I see on Pinterest and I am not ashamed to say if I had little kids I would be one of the mom's making Valentines for  my kids. I love cute crafts and I especially love quick, easy and cute craft projects for kids.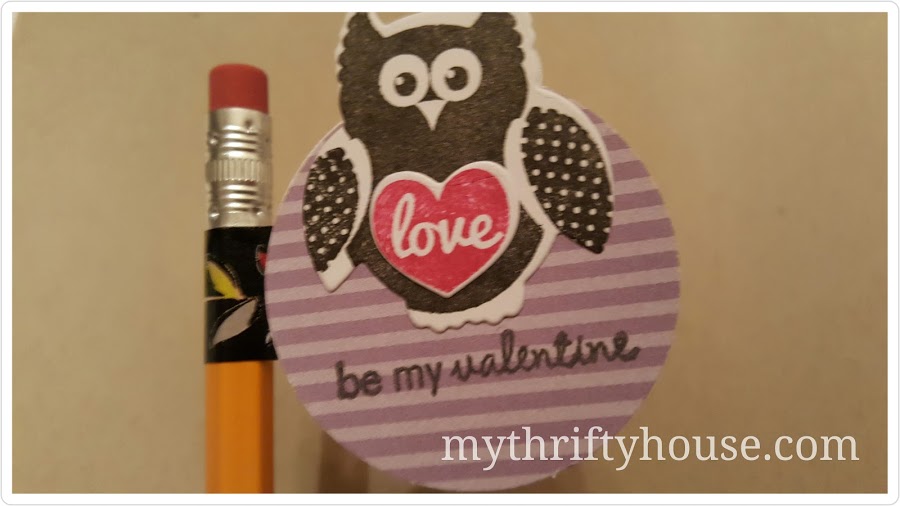 With that being said, once I got my assembly line set up, I think it took me less than one minute to make a Valentine's Day Pencil Topper.
Valentine's Day Pencil Topper Supplies & Directions
This post contains affiliate links and you can read my disclosure here.
Use the circle punch to cut 2 circles from your pattern paper. Stamp two of the selected images onto white paper and cut around images which will be adhered to the punched circles.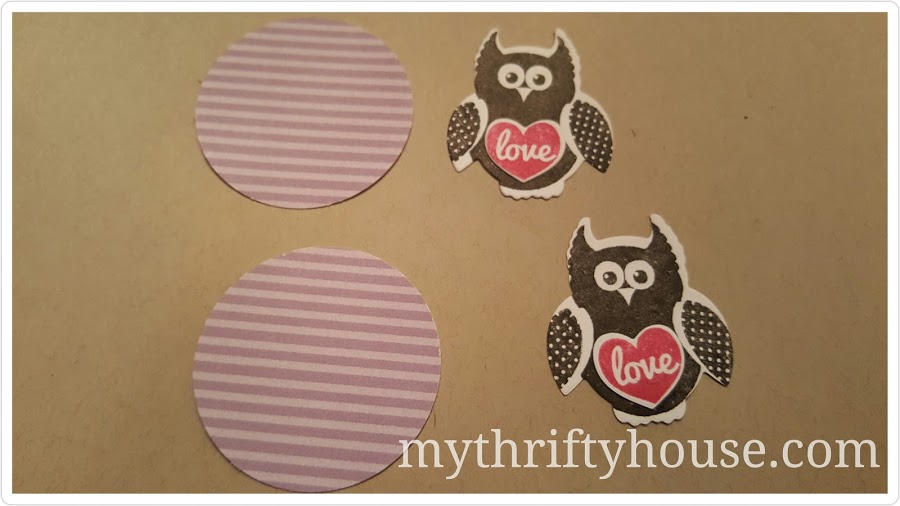 Wrap a piece of Washi tape around the pencil just below the eraser leaving a tail of Washi tape. Make sure the tail of the Washi tape is long enough for you to attach the pattern paper circle.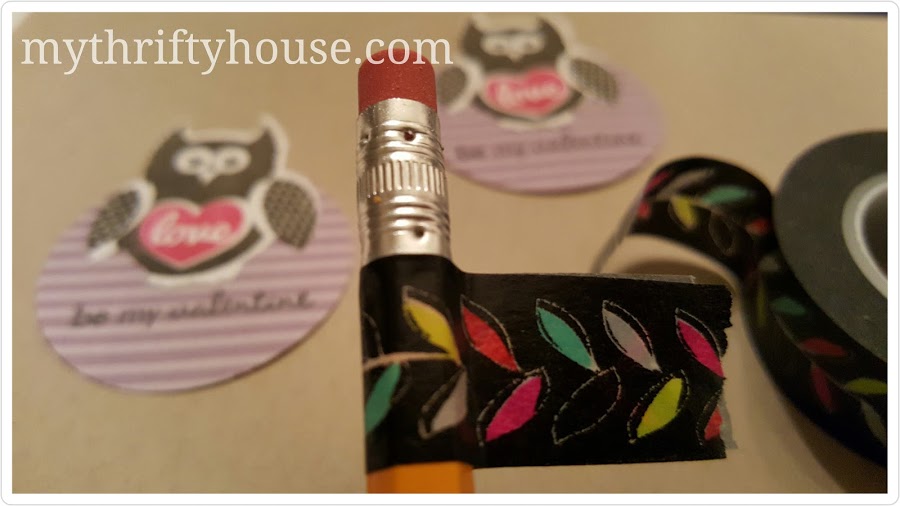 Use adhesive to attach the patterned paper circles back to back so that you have images on each side of the circle. That's it….easy Valentine's Day Pencil Topper. Don't say anything but,  I caught my teenagers using these pencils to do their homework and my husband grabbed one to make the grocery list. Just goes to show, you're never too old for cuteness.
For more easy Valentine's Day ideas, visit the My Thrifty House Pinterest Board. You can also find more inspiration on the My Thrifty House Facebook page.