Before I get to the chocolate dipped pretzel treats…..I have a confession. In my past life (nearly 10 years ago) I worked in the Craft & Hobby industry and I still have enough craft supplies to fill a room.
I have separation anxiety when I think of giving away my craft room stash because I just might need it one day yet I am one of those people that still buy things and never get around to using them. For example, these mini paint cans that I purchased over a year ago at an after Christmas clearance sale.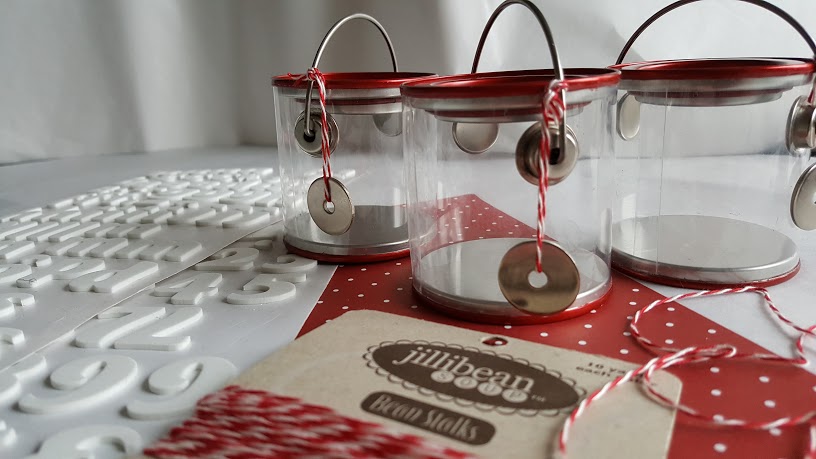 With that being said, I recently joined a Craft Room De-Stash Challenge with some other hoarders crafters and the challenge is to start using up stuff from my craft stash without buying more stuff. Well, technically we are allowed to spend up to $10 on items needed to complete the project and I spent $5 in food supplies to make some pretzel treats to put inside my mini paint cans. (Keep reading for details on how my kids almost sabotaged this post.) At the very end of the post you can see all the projects from my fellow crafty friends using supplies from their craft stash.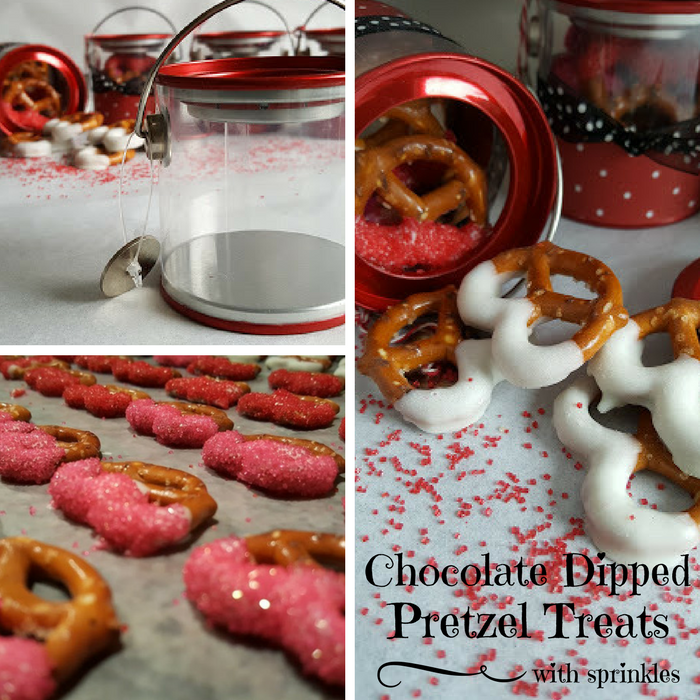 How to Make Chocolate Dipped Pretzel Treats with Sprinkles
Chocolate dipped pretzel treats are the perfect combination of salty and sweet not to mention they are incredibly easy to make as a classroom treat for the kiddos. I am making them as a special treat for my Valentine's Day family dinner to go along with the puffy hearts. I made from my son's favorite plaid flannel shirt.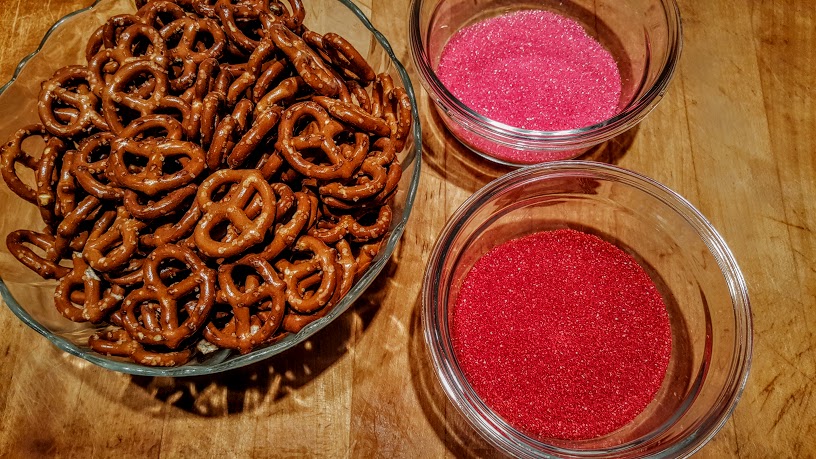 This post contains affiliate links and you can read my full disclosure here.
White Chocolate Chips

Pretzels Twists (I prefer Snyder's)

Red and Pink Sprinkles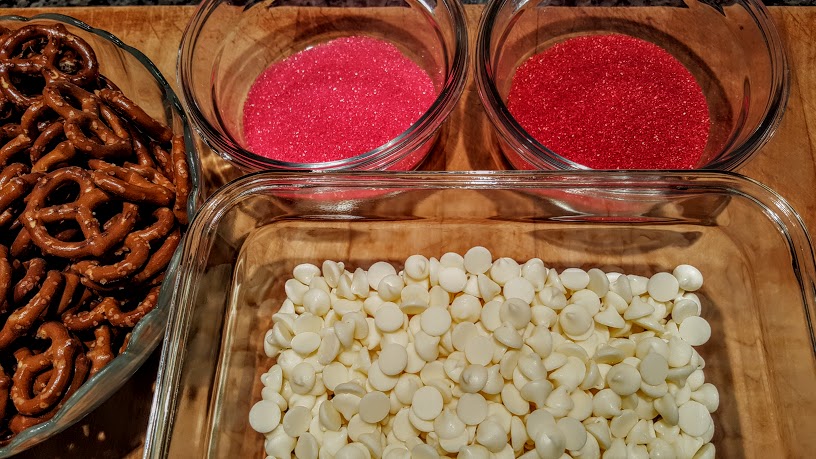 Before I melted the white chocolate chips I got everything prepped and set up. I put a layer of wax paper on the counter top, put my pretzels in a bowl and had the sprinkles open and ready.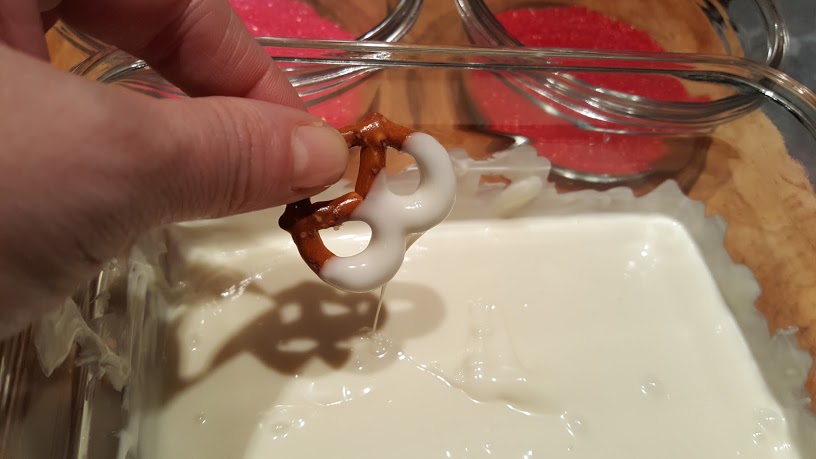 I melted the white chocolate chips in the microwave and the best tip I can give is to not over melt them or the chocolate will seize up on you. I put them in a microwave safe bowl and heated them up for one minute. I stirred the soft chips until they started to get creamy but still had some chunks of chips. I put them back in the microwave for 30 seconds and stirred until it was completely melted and creamy.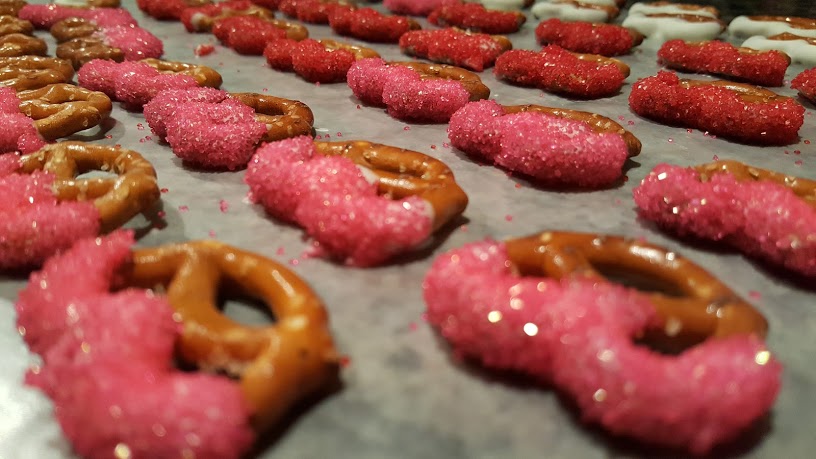 Next I dipped half the pretzel twist into the melted white chocolate and dipped them right into the sprinkles. I put the pretzel on the wax paper to cool and set completely before filling my mini paint cans.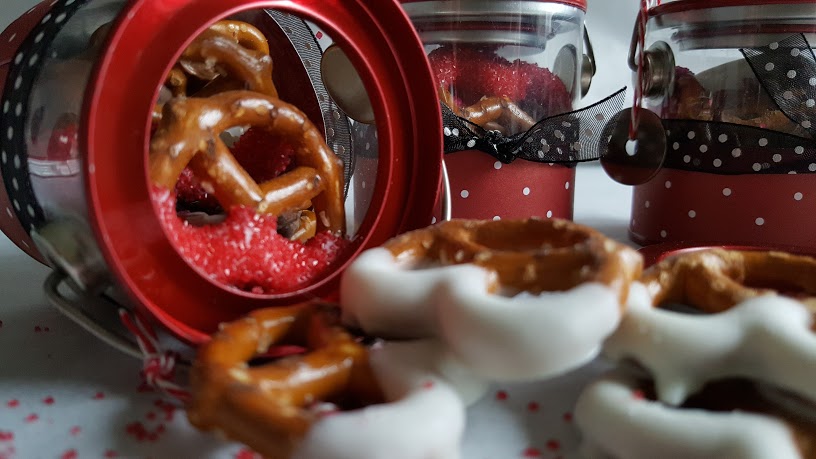 You might notice that my pictures are lacking pretzels with sprinkles and here is the back story. While the pretzel treats were cooling I was busy jazzing up these adorable mini paints cans and my kids were busy in the kitchen eating up the chocolate dipped pretzel treats (particularly all the ones with sprinkles) before I was able to take pictures. Yes, this sounds like the typical "dog ate my homework" excuse but this time my kids ate my blog project.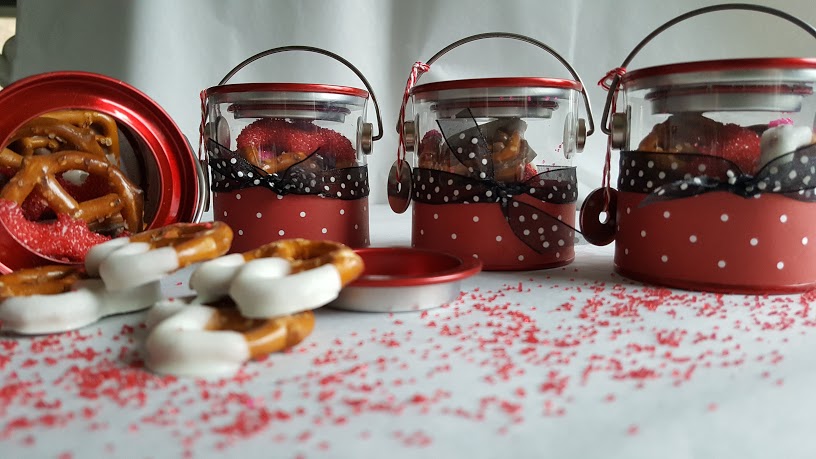 Anyway, to decorate the paint cans I cut a strip of red and white polka dot pattern paper to wrap around the paint cans and while I was at it I cut some black polka dot ribbon to tie around the paint cans. I used some of the red and white bakers string to tie on the washer used to open the paint can. I added some foam stickers to the lids for some personalization for my girls and my husband.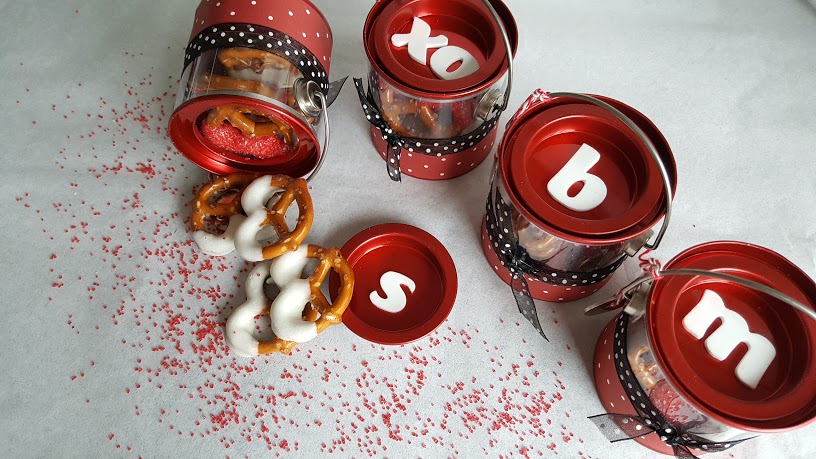 This Craft Room De-Stash has motived me to get my craft supplies organized and start using them more often. Now that the mid-west is fully engulfed in winter I can't get out to my garage to do larger projects and it's is a great time to start using what I have available to finish smaller craft projects.