I made these plaid flannel ornaments from my son's favorite flannel shirt. As some of you may know, my 23 year old son unexpectedly passed away in March 2015. I am always looking for ways to incorporate him and his memory into our daily life as well as special occasions when his presence is missed even more than most days.
It's nice to know that friends and family will appreciate this gift and they too will think of a special  memory with Cody each year when they put the ornament on their tree.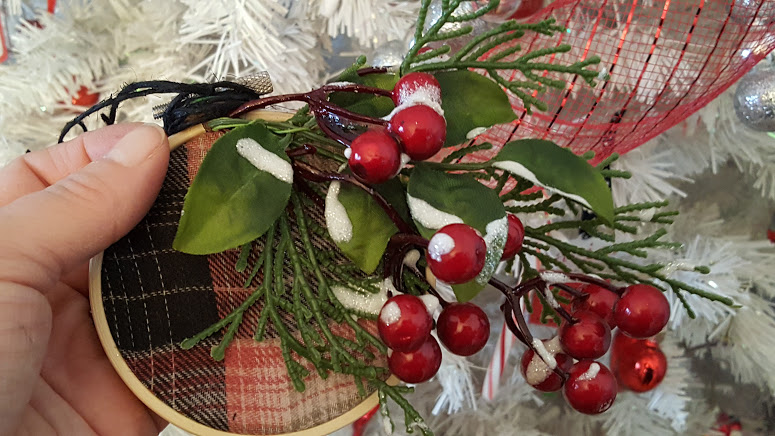 How to Make Embroidery Hoop Ornaments
with a Plaid Flannel Shirt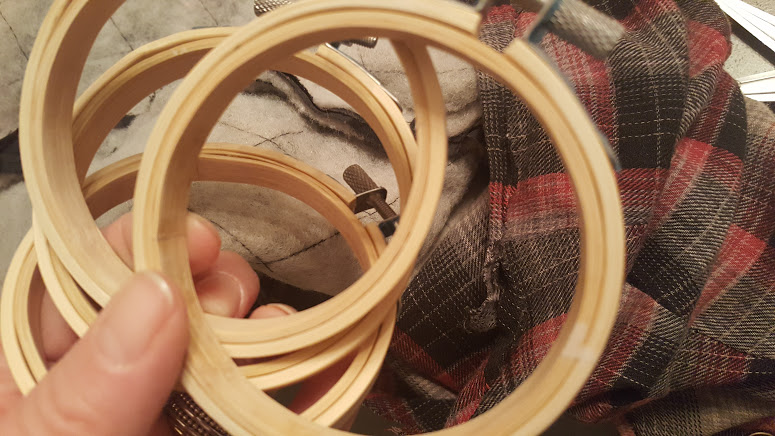 So now that we have the emotional part of this post out of the way, let me tell you that this project was so easy and you aren't limited to using a plaid flannel shirt to fill the embroidery hoop.



Even though I like the rustic look of the plaid cloth napkins, remnants from a wedding dress or communion dress, Grandpa's favorite shirt or a baby blanket would all be suitable to use. There are so many options and it's up to you.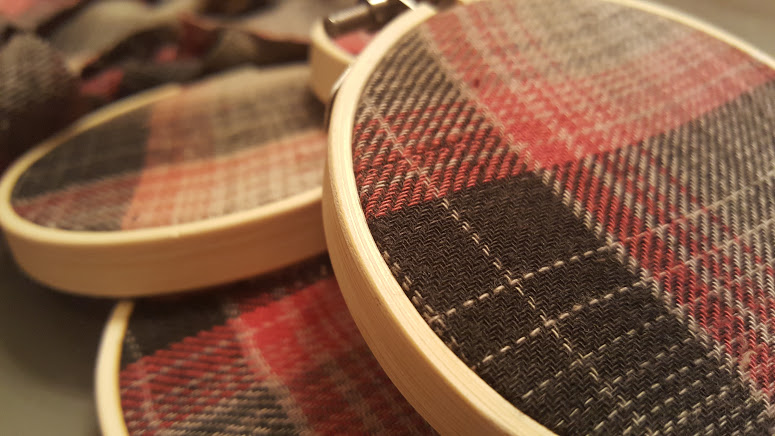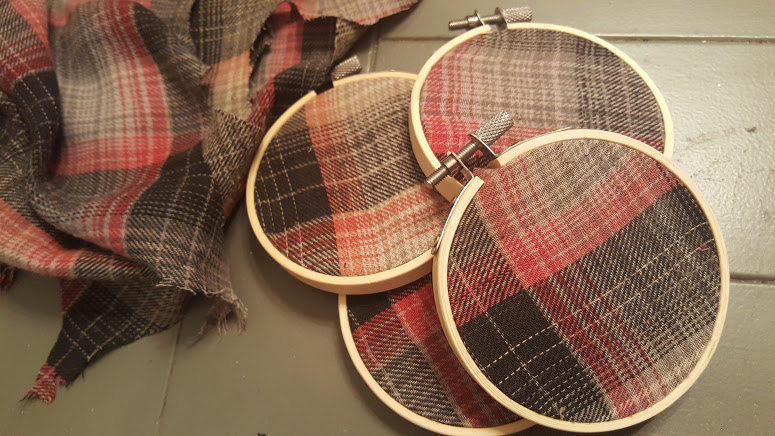 For my plaid flannel ornaments, I used a 3 inch round embroidery hoop but there are different shapes and size of hoops to choose from too. I decorated my ornament with some Christmas greenery (60% off at Michael's) and I used some black twine I had in my craft stash to create the hanger.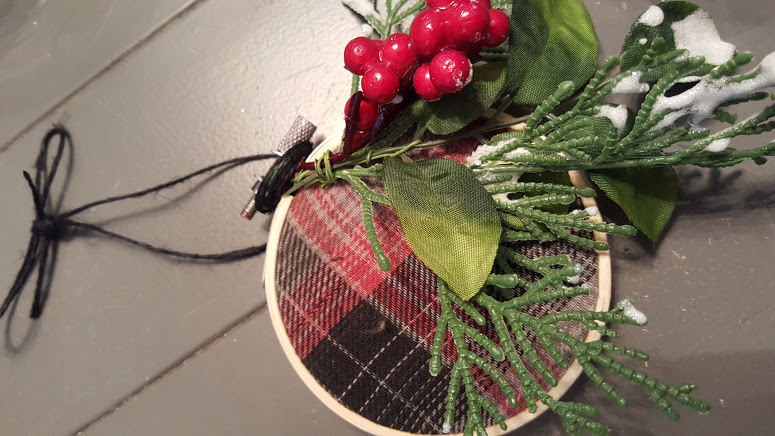 And there you have it, simple plaid flannel ornament made from an extra special shirt remnant. I hope that this project inspires you to find a special way to honor your loved ones that have passed.