As one of 30+ bloggers participating in the Thrift Store Décor Challenge this month, I am excited to share a very special map art sign with with a meaningful quote and opening up about the death of my son.
The Rules:
Upcycle an item(s) from a thrift store, resale store, or garage sale into a new piece of decor.

There's no monthly theme.

There's no budget to stick to.
Meet the Hosts
Amanda | Domestically Creative Michelle | Our Crafty Mom
Victoria | Dazzle While Frazzled Pili | Sweet Things Debra | Shoppe No. 5
Chelc | Inside the Fox Den Jeannee | Centsably Creative Michelle | Michelle James Designs
Molly | Just a Little Creativity Angela | Simply Beautiful by Angela
Marie | DIY Adulation Denise | My Thrifty House Lindsay | Crazy Organized
Florence | Vintage Southern Picks Shirley | Intelligent Domestications
Make sure you follow our board on Pinterest for more upcycled decor inspiration!
---
DIY Vintage Map Art Sign Made with Sharpie Markers
I am quite proud of myself with this Vintage Map Art Sign I created for the glamper makeover. Not only am I adding some fun art to the walls but it is also camouflaging a big hole where the TV used to be along with a gentle reminder to make happy memories.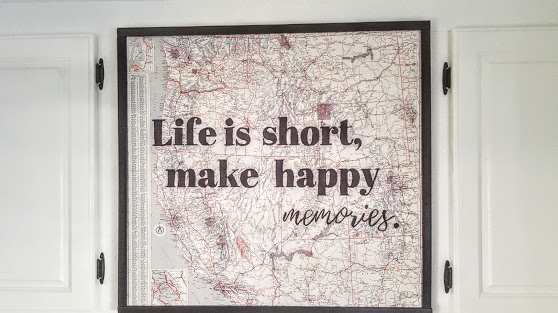 So let's talk about the significance of my quote. For those of you new to my blog, you probably don't know that my 23 year old son unexpectedly passed away in March of 2015. I started this blog as part of my therapy to help me get through the grief. My mind was racing all the time, I couldn't sleep and I couldn't focus on anything other than my broken heart and helping my family get through this tragedy.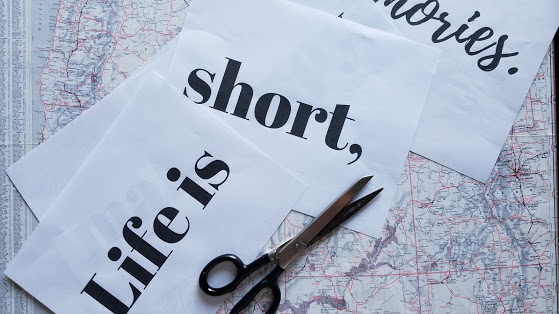 My therapist suggested that I focus my attention on something that made me happy and kept me busy. Flea markets, thrift stores, arts and crafts, DIY, repurposing and cooking all came to mind. So I decided to start this blog and share my projects with a larger audience beyond my immediate family and friends.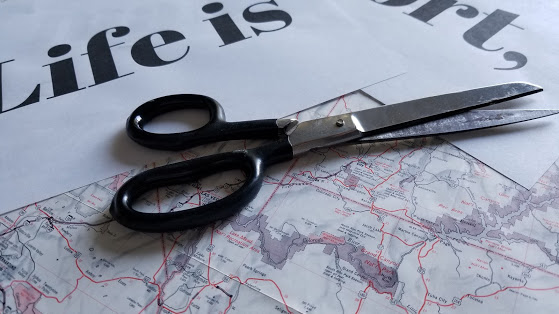 Something that I have learned while going through the grieving process is that nothing really matters but happy memories. When someone dies all you have left is boxes of "stuff" and your memories. From the moment I learned that Cody passed away my brain was completely flooded with memories ….good, bad, happy and sad memories. I can't change the past but I can focus on our happy times and there were indeed lots of happy memories I have with my funny, loving, kind-hearted, handsome son.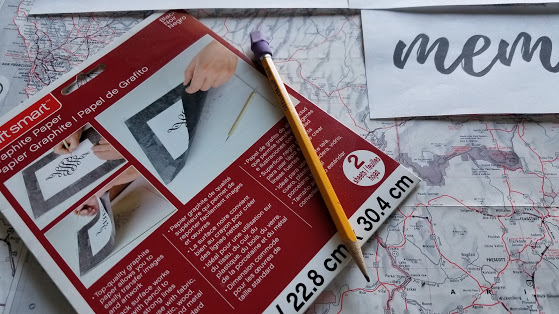 The one thing that keeps coming back to me is that when I leave this Earth I want my family and friends to be filled with happy memories of their time with me because in the end we only have our memories. Why not make them happy memories?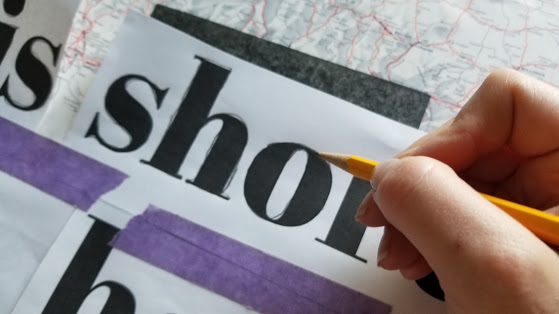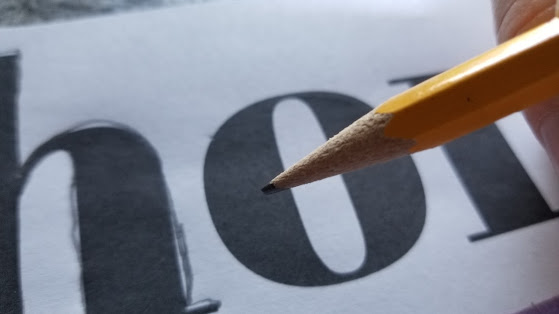 "Make Happy Memories" has become my motto in life. I have removed so much excess baggage from my life and continue to do so on a daily basis. There are so many things that really aren't important and I'd rather focus my time and energy on making happy memories with my husband and three daughters.
Now you know the back story on my happy memories quote but let's talk about how I made this fun map art sign. I have a huge stash of vintage maps that I have used for various projects throughout my house. Remember my vintage map letter B? Remember my travel fund coin bank?
My husband covered a 24 x 24 piece of plywood with one of my vintage maps and then he added a black frame using some scrap wood in his stash.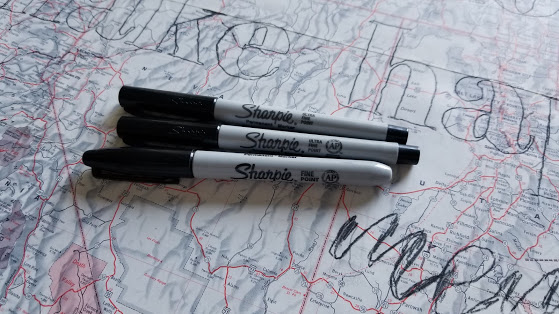 While he was doing that I was typing up my words in a 130 pt font and printing them on individual pieces of paper so I could cut them and arrange them on the board.
Once I decided on placement, I taped my words in place using painters tape. I slid carbon transfer paper behind each letter and traced around each letter with a pencil. That left me with a nice outline to color in on my sign.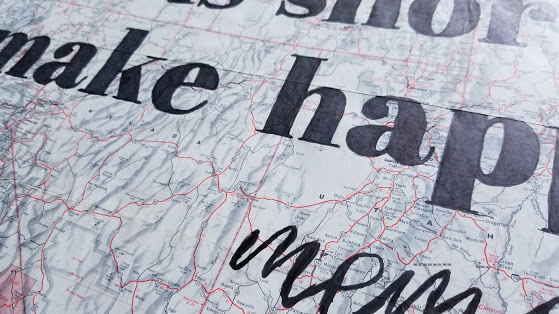 As you can see, I didn't always trace a straight line because the plywood wasn't completely smooth but it all worked out because I filled in the outlines with my black sharpies. Yep, I used permanent markers to color in the quote on my map art sign. I could have used paint but I am too sloppy with paint and I knew that wouldn't go well.
There have been several other changes to the glamper such as the painted cabinets, new floors and curtains. I chose my glamper living room for a challenge and successfully completed the $100 room challenge. You'll have to hop over to see if I stayed under budget. 


And now for more thrifty goodness!
Check out what my fellow upcyclers created below!