Today the Farmhouse Hens are focusing on DIY signs and I am sharing my framed farmhouse sign made from scrap wood. Make sure you click around and visit my talented friends to be inspired by their fabulous kitchen signs.
These days you can find farmhouse decor in just about any store but you don't have to spend a ton of money to add a simple farmhouse touch to your home. Honestly, a framed farmhouse sign is really easy to make with some homemade chalky paint and wood scraps.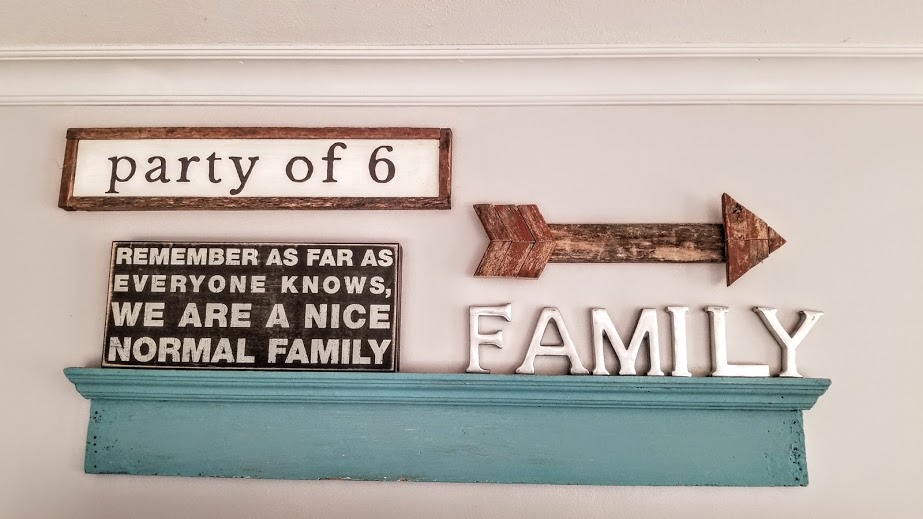 First you need to decide on the size of your sign, what materials you are going to use to build your sign and what words or saying are you going to put on your sign.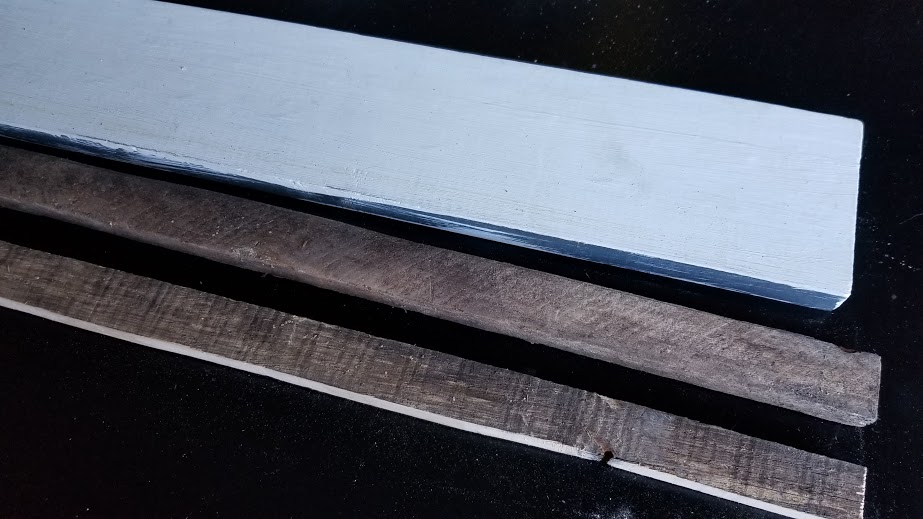 Directions for Framed Farmhouse Sign
size of sign- single board 21L x 4W

type of wood- pine board for the sign and pallet wood for the frame

words or saying- reverse stenciling "party of 6"

frame made from pallet wood scraps
Once the dimensions and design are ready it's time to pull it all together with some painting, stenciling and quick assembly. 
The board I used was already pre-cut and sanded so I didn't do anything to it other than add a few coats of my homemade white chalky paint.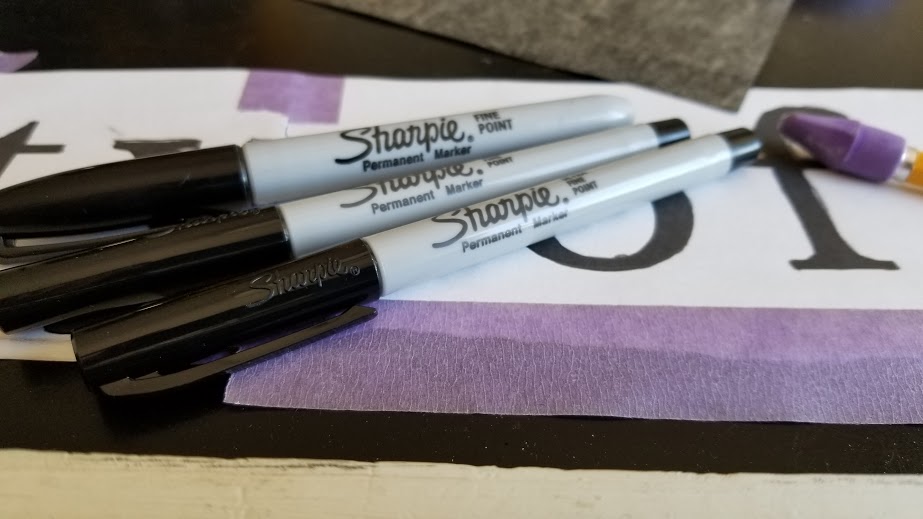 Although my son unexpectedly passed away in 2015, we will always be a family of six and which is why I chose my saying to be "party of 6".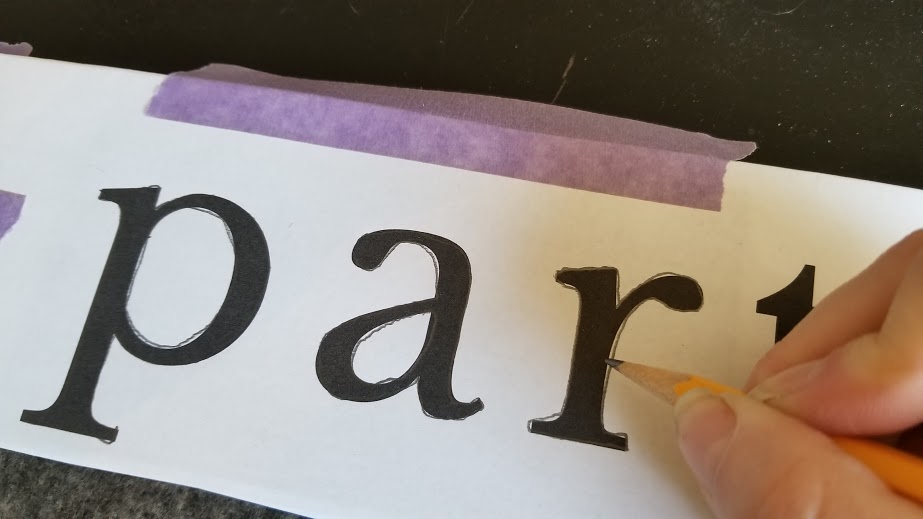 I used the reverse stencil technique where I printed my saying on paper and placed graphite paper between the paper and the board. Then I used a pencil and traced an outline of each letter. (It's the same technique I used on the map art sign in our glamper living room makeover.) Once the outline was complete I colored in the letters with sharpie markers.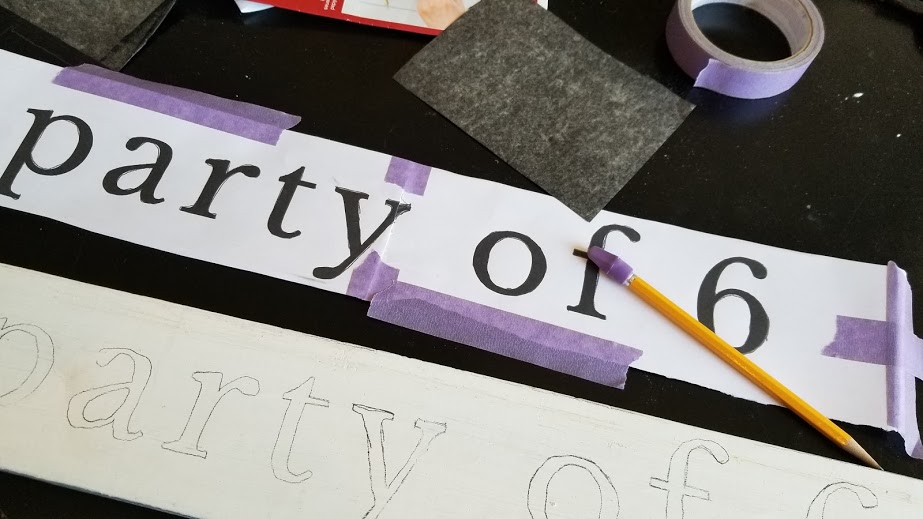 Once the design was complete my hubby took some scrap pallet wood and cut it to frame the board. He cut the pallet wood  slightly thicker than the painted board so it created a raised edge. He used his nail gun to attach it to all four sides creating a rustic frame.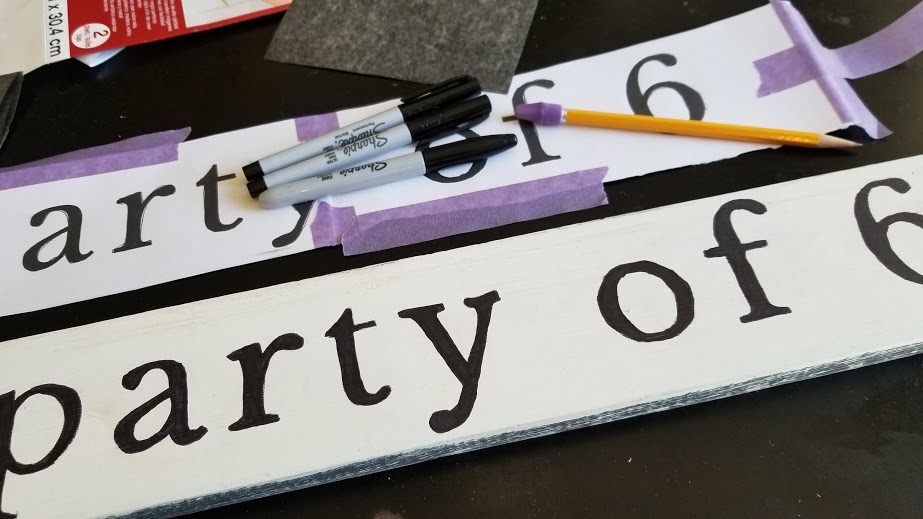 Next I hung it in my living room above the flat screen tv where I have started to design an gallery wall. Keep in mind, I am  not a perfectionist and I want my framed farmhouse sign to look worn and homemade. I think it is the perfect edition to the wall.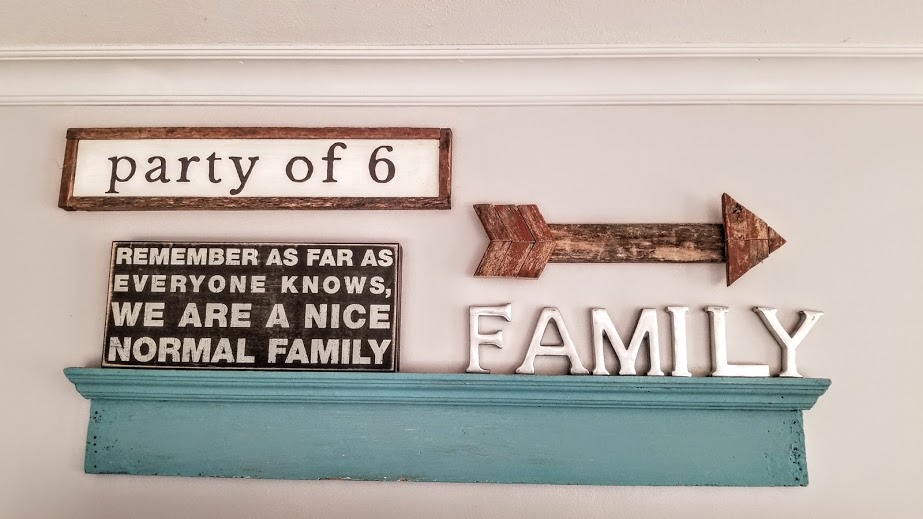 As I said earlier, this month the Farmhouse Hens are focusing on farmhouse kitchen signs and I encourage you to hop around and visit their kitchens for some creative inspiration.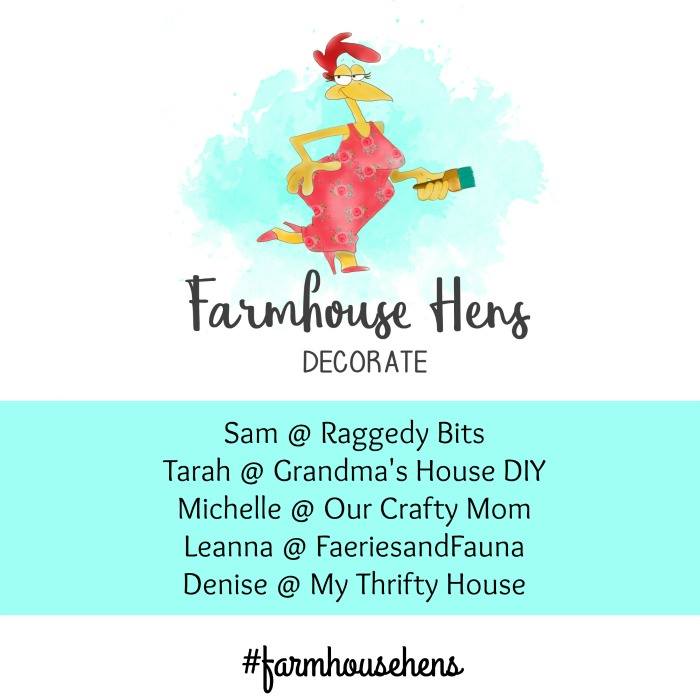 How To Make Faux Galvanized Metal From Chip Board by Michelle at Our Crafty Mom
Build a Frame out of Barn Wood by Tarah at Grandma's House DIY
DIY Framed Farmhouse Sign by Denise at My Thrifty House
DIY Welcome Sign by Leanna at Faeries and Fauna
DIY Thrifted Plate Farmhouse Sign by Sam at Raggedy Bits