You know what I love most about farmhouse signs? The typography, the worn wood and how a farmhouse sign can say anything with words and hang on the wall making a bold or subtle statement about your home.
This post contains affiliate links which means I earn a small commission if you click and purchase from the links in the post however, it does not affect the price you pay. You can read my full disclosure here.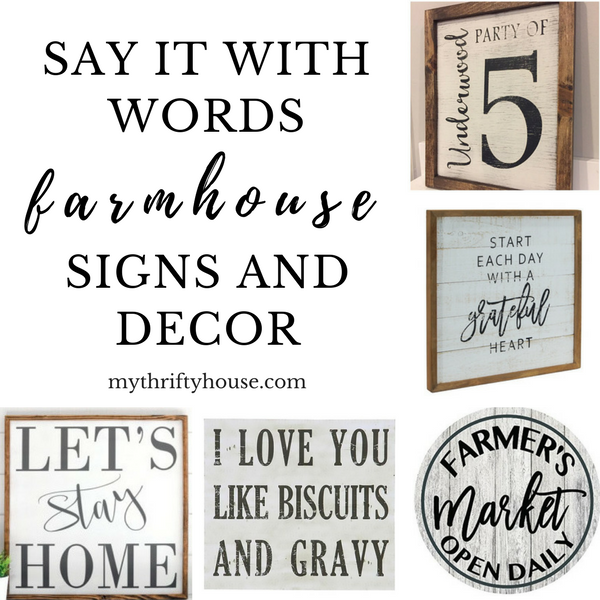 Farmhouse signs are filled with character and charm as well as a hefty price tag if you are shopping for a true vintage sign that once hung on the side of a building. 
There are also farmhouse signs that are funny and filled with truthful quotes. I happen to have this "nice, normal family" black and white sign proudly hanging in my living room for all to see.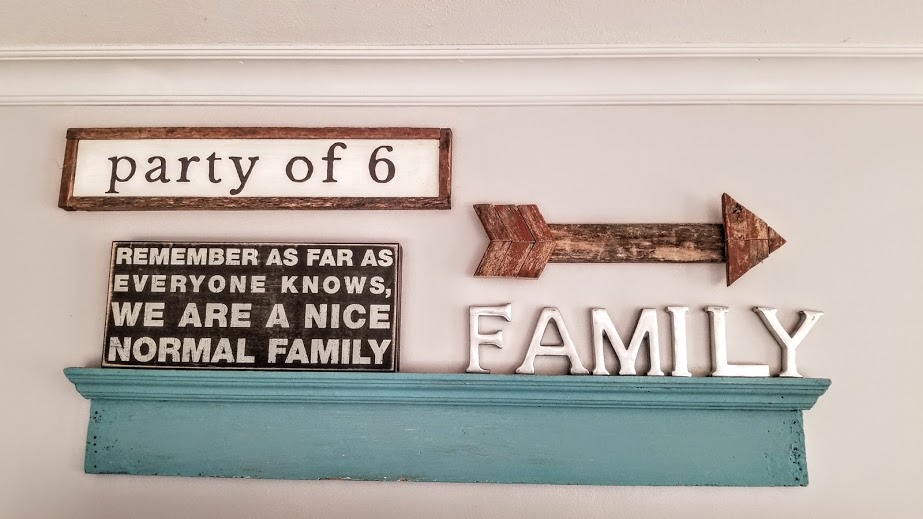 FYI, I made the "party of 6" sign myself and it was super easy and inexpensive because I am all about being "thrifty" and saving a buck or two. 
I understand, not everyone has the time, talent or desire to DIY farmhouse signs for their home so I did a little research of my resources and came up with a round up of some cute wooden signs with some great typography. There really is a huge selection of farmhouse decor all over the internet and all you have to do is let your fingers do the searching….or clicking.
Click on any of the images below for purchase information on these adorable farmhouse signs. 
If you are looking for more farmhouse ideas you will be happy to know that Chip and Joanna's Hearth and Hand with Magnolia is now available at Target. Farmhouse signs along with home decor, kitchen & dining, holiday decor and much more are available right now and it is AMAZING!