Happy Monday friends! It's time for another Movie Monday Challenge and this month we are focusing on movies with a fall theme or name. These red rocket birthday cards are based upon the movie October Sky.
I chose the movie October Sky because it was one of my Dad's favorite movies. He talked about it all of the time and I regret not making the time to watch it with him. After he passed away I found the DVD at his home and I have since watched it many times and always think of my Dad.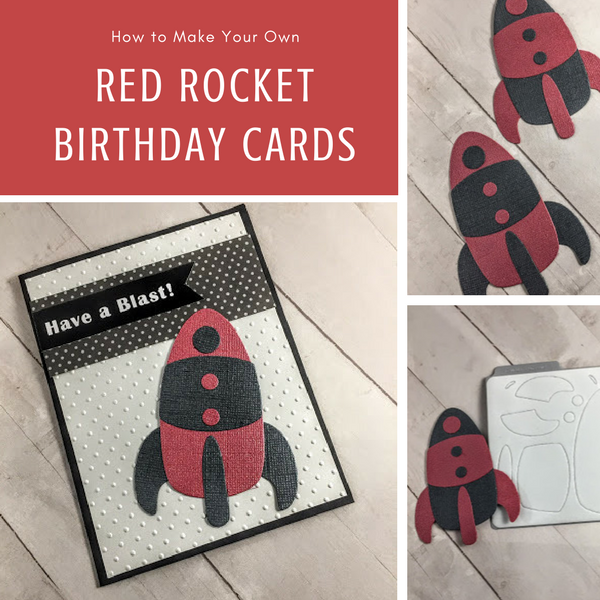 If you haven't seen the movie it is a true story about a group of boys that live in a coal mining town. In October 1957 they are inspired to take up rocketry after seeing the Sputnik launch. After hundreds of trial and error launch attempts they successfully build a rocket and win the science fair.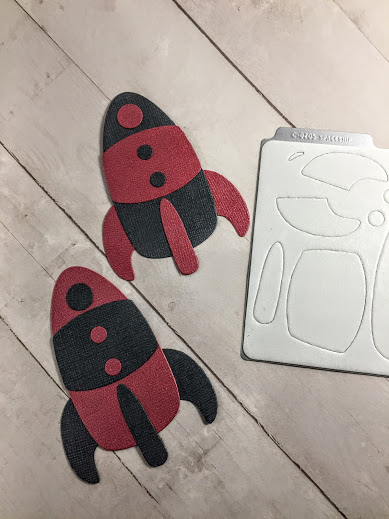 This month my Movie Monday project is paper crafted red rocket birthday cards that were made by my super talented bestie Jenny. She has been making cards for years and she is responsible for turning me onto stamping and paper crafting many years ago.  She also made the monogram note cards I featured earlier in the year.
Supplies Needed to Make Red Rocket Birthday Cards
This post contains affiliate links which means I earn a commission if you click and purchase any of the listed items in this post but it does not affect the price you pay. You can read my full disclosure here.
After cutting the pieces of your rocket ship with the die cut you will use adhesive to assemble your rocket sort of like a puzzle. The red and black textured card stock really pop against the white polka dot background that was made using the Tiny Dots embossing folder that she ran through the Cuttlebug die cutter and embossing machine. Don't forget to add a sentiment to your birthday card. I love all of the layers on this card but you can use what you have on hand and go as simple or layered as you want.

Giveaway Details
Now that you have made it to the giveaway details I won't keep you in suspense any longer. Jen has agreed to giveaway a variety pack of her homemade cards. You can scroll through her Instagram feed and take a peek at her awesome cards. To enter- all you have to do is leave a comment with your favorite movie and follow Jen over on Instagram. A winner will be chosen and announced on Jen's Instagram feed next Monday, November 6th.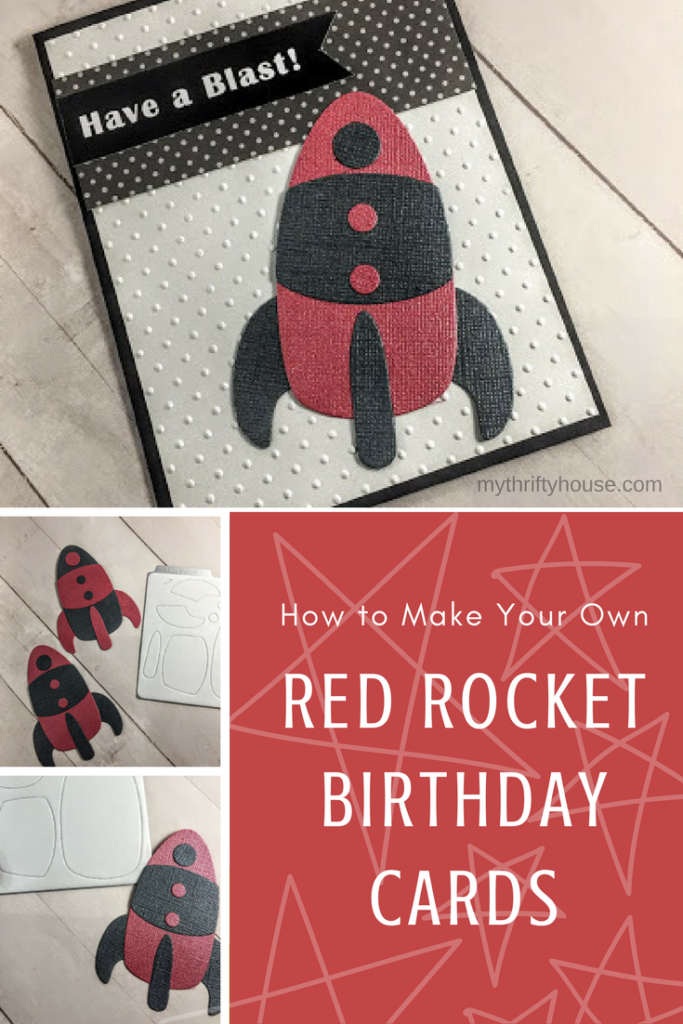 Movie Monday Challenge
As I said earlier, I am participating in the #MovieMondayChallenge which is hosted by C'mon Get Crafty! Make sure you scroll down to see what everyone else in the group was inspired to create for this month's challenge.  If you'd like to join our Facebook group, you can request an invite here.
If you'd like to join our Facebook group, you can request an invite here.