Cauliflower rice? Yep and I can't even stress to you how this amazing Whole30 cauliflower fried rice is going to rock your world.
If you remotely think you don't like cauliflower you have to give this a try because it doesn't even taste like cauliflower. That's right, it doesn't taste like cauliflower and it is the ultimate mind trick when it comes to eating your veggies and remaining compliant with the Whole30 Challenge.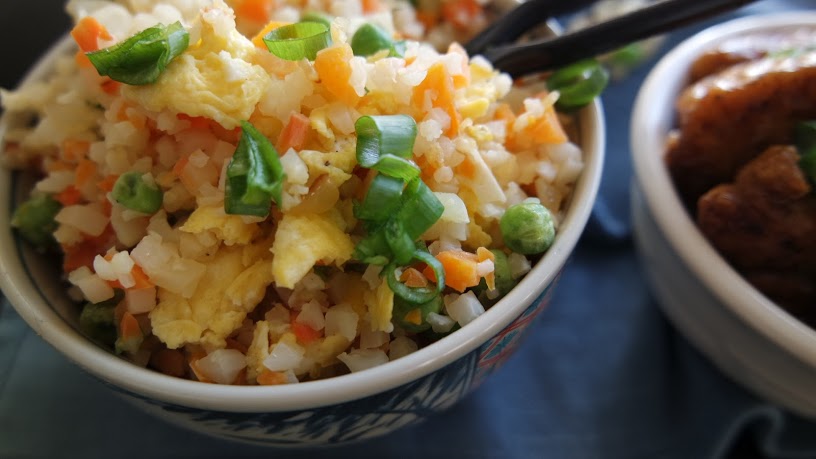 Cauliflower rice is literally grated cauliflower that has the look and texture of rice. It cooks quickly and it takes on the flavor of whatever you cook it with so you get to control the flavor by your oil and seasoning combination.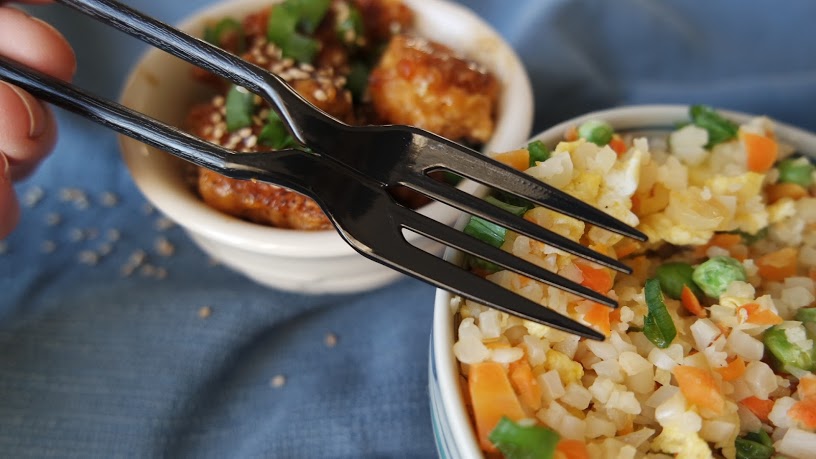 You have the option of using fresh cauliflower for this recipe by grating it yourself in a food processor or you can go the easy route and buy it pre-grated and frozen. I love the Trader Joe's frozen cauliflower rice and keep it in the freezer for whenever the urge to make Whole30 cauliflower fried rice strikes me. (almost daily)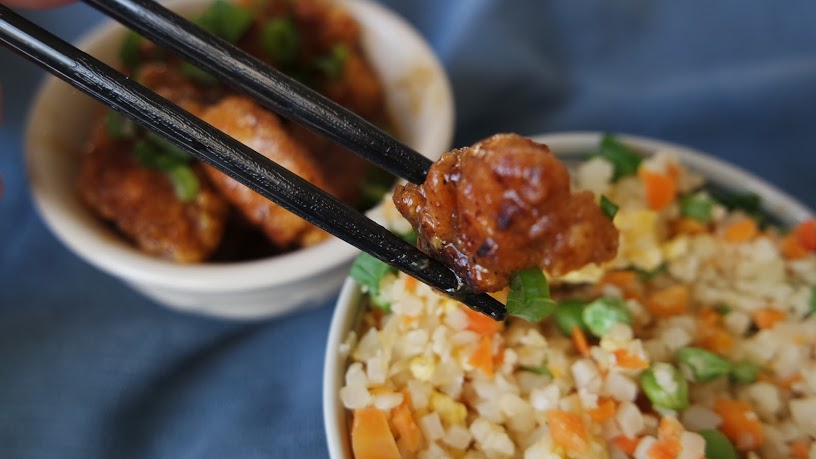 Whole30 Cauliflower Fried Rice Ingredients
3 cups of frozen cauliflower rice
chopped onion
chopped carrots
frozen peas (optional, peas are legumes but I look at them like green beans which are compliant)
2 eggs
sesame oil
fresh garlic
ginger powder
cayenne pepper
salt
green onions
sesame seeds (optional)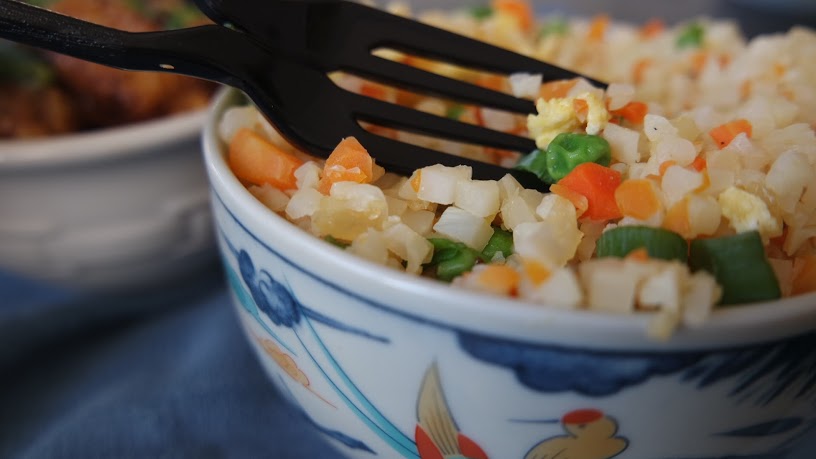 Heat up your wok and sesame oil.
Add chopped onion and carrots, sauté until onion is translucent.
Add frozen cauliflower rice, frozen peas, fresh garlic and ginger powder, sauté for 4 minutes.
Push the cauliflower rice towards the edges of the pan.
Scramble eggs and add to the center of the wok, cook until set
Stir to incorporate eggs into the cauliflower rice
Season with salt
Garnish with green onions and sesame seeds
Whole30 Cauliflower Fried Rice has become a family favorite in this house because it tastes so good and it is quick and easy to prepare. Next time I throw a Whole3o casual dinner party I am going to make this recipe and serve my friends and family my fake out take out fried rice and orange chicken.