A winter wreath? Yes, I am starting to get spring fever and no matter how crazy Mother Nature is being right now I know that we still have quite a few weeks of winter left here in the mid-west.
This month for the Craft Room De-Stash Challenge I dug through the various winter branches I purchased for 70% off at the Michael's after Christmas clearance sale and used them to make this quick and easy winter wreath.  I love the red berries against the white, glittery branches and the red gingham "home" plaque is the perfect accent at the top of my winter wreath.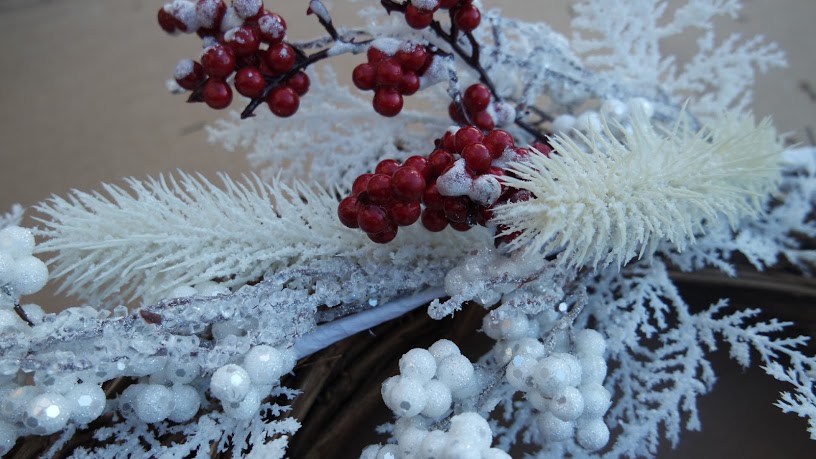 Once again, I didn't have to purchase a thing for this winter wreath because I have been hoarding saving these supplies in my craft room for a very long time. I literally put this quick and easy winter wreath together within 10 minutes using a drastically ugly grapevine wreath I purchased for $1. Take a peek at the before pics of my ugly wreath. The only reason I purchased it was because you can't get a grapevine wreath at the craft store for anything close to $1.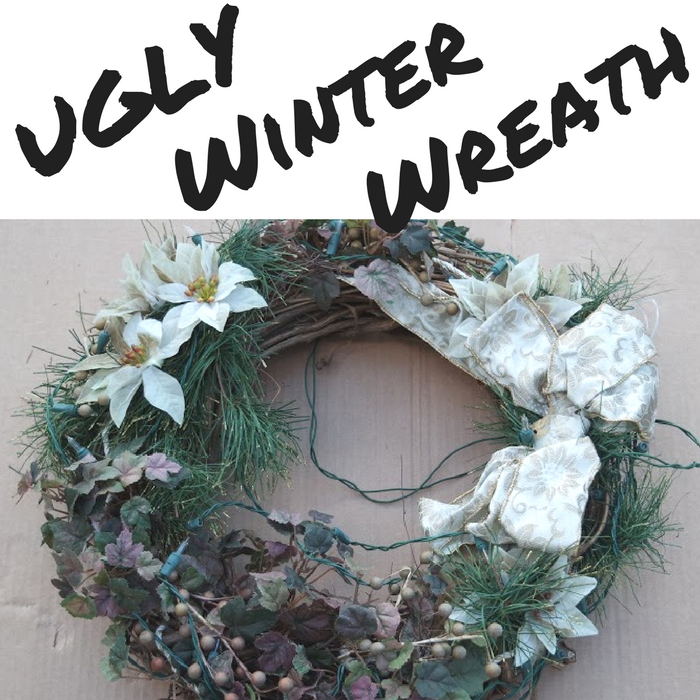 I ripped off the strand of burnt out Christmas lights and stripped off the smashed gold ribbon and ugly berries. I was going to spray paint it white but once I had a naked grapevine wreath I was kind of fond of the gold color and opted to leave it as is. Which made my project all that more easier. I weaved the branches into the grapevine wreath and secured them with some wire.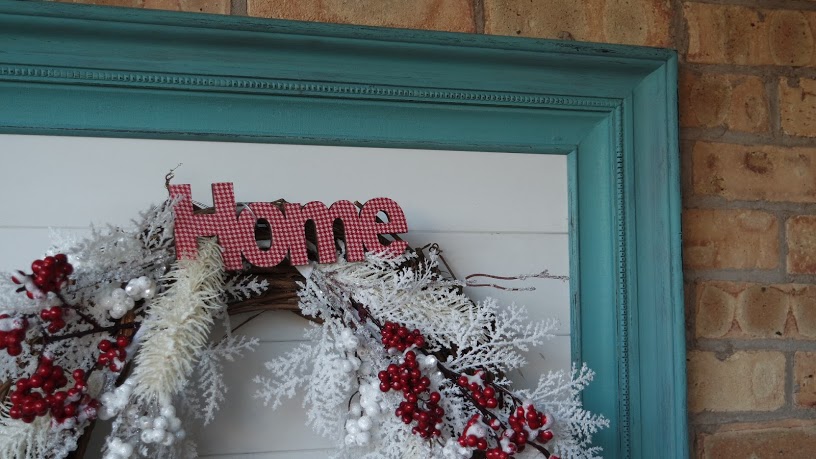 I was going to add a bow to the top but decided that this gingham red "home" plaque that I found in a drawer in my craft room was the perfect accent and popped with the red berries against the white branches.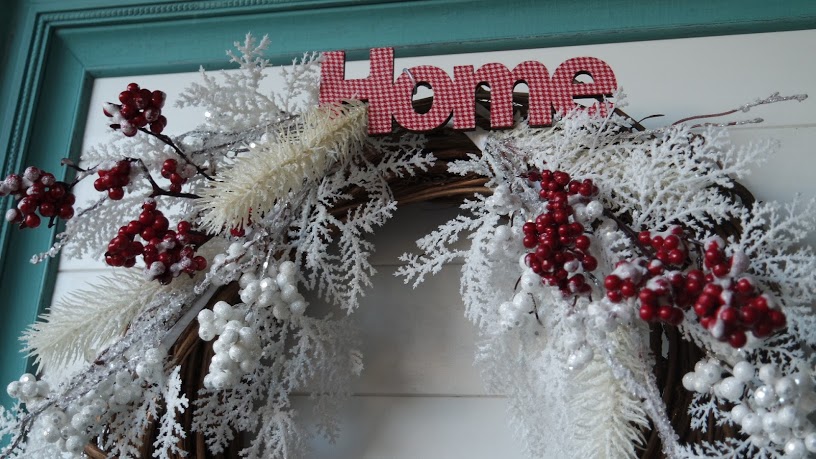 Alas, my quick and easy winter wreath is hanging on my front porch and I have successfully participated in another Craft Room De-Stash. Click here to see my January Craft Room De-Stash project.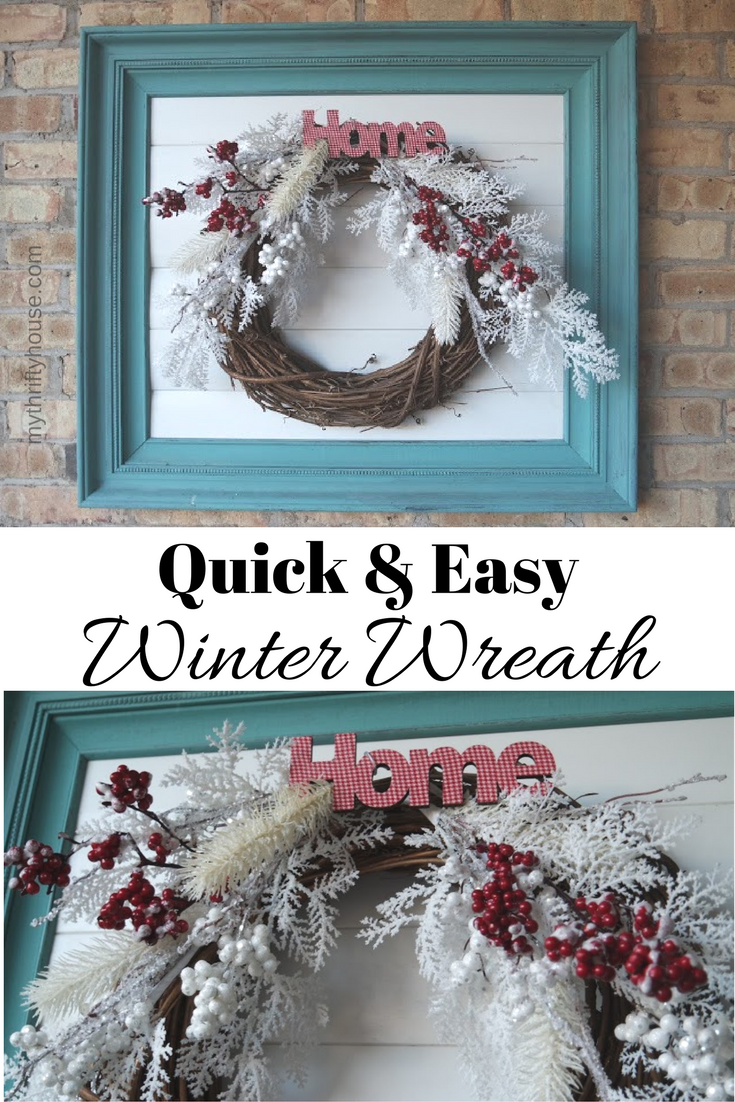 As I noted above, I participate in a monthly challenge where we use what we have in our craft room stash. Take a look below at what my fellow crafty blogger friends did with their hoarded craft supplies this month. I love being inspired by all the creativity used when it comes to using what we have not purchasing any other supplies.