The January Craft Room De-Stash Challenge motivated me to pull out more supplies from my craft room and make these pillow box valentines. As I mentioned before, in my past life I worked in the craft and hobby industry and I have boxes of unused craft supplies.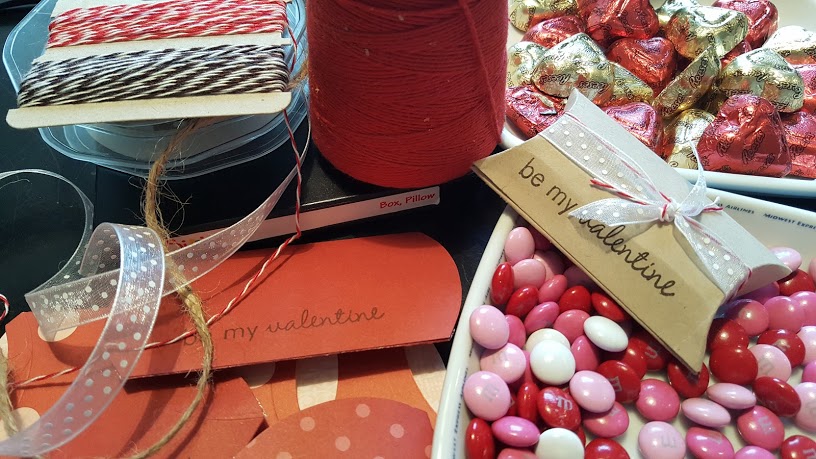 My 15 year old daughter asked me to make Valentine's Day treats for her classmates. These pillow box valentines are a quick and easy craft project that will bring a smile to the face of any kiddo, regardless of age.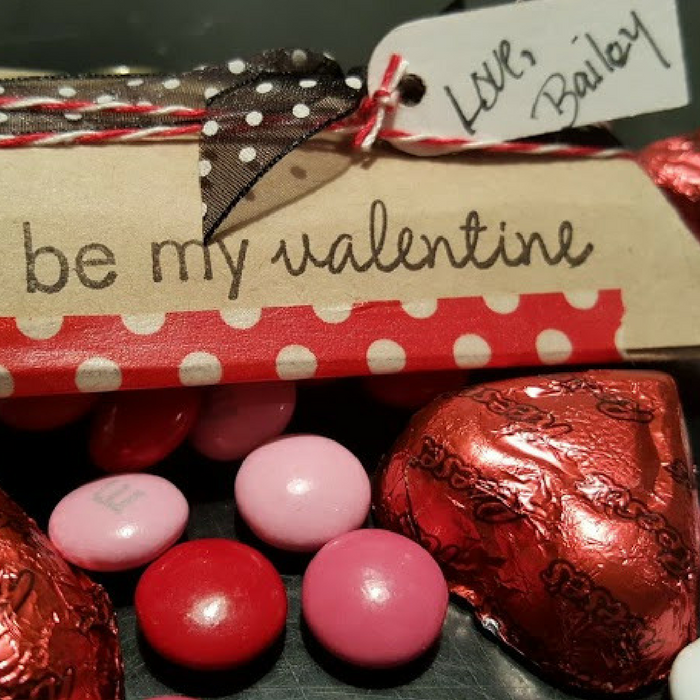 While I was making these pillow box valentines I remembered how much I love paper crafts and all of the supplies I have stored away in boxes not to mention all of the paper, punches and ribbon.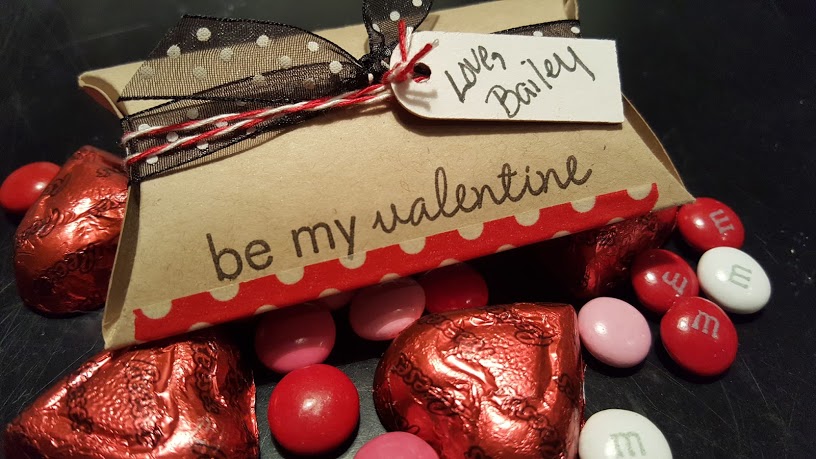 Supplies Needed for Pillow Box Valentines
Everything for this project can be found in your craft stash or Amazon.
The beauty of a die cutting machine is that you can quickly crank out perfectly cut projects very quickly. No scissors needed. 
Once all the boxes were cut I added adhesive down the side and closed each box. I folded one end closed and filled them candy and then I folded the opposite end closed. Lastly, I wrapped each box with twine and ribbon to keep is securely closed. I finished each box off with a tiny tag.
Although I filled these pillow box valentines with candy for this particular project I have also used this pillow box die to make gift card holders. Add a little tissue or shredded paper, insert the gift card and tie it up with a bow.
Don't forget to save this post so you can come back later and get creative.