When is the last time you ate a soft pretzel? Homemade soft pretzel bites with mustard dip are so worth the extra work and the carbs. If you're looking for a crowd pleasing treat for your game day party, this is the one item you need to put on the menu.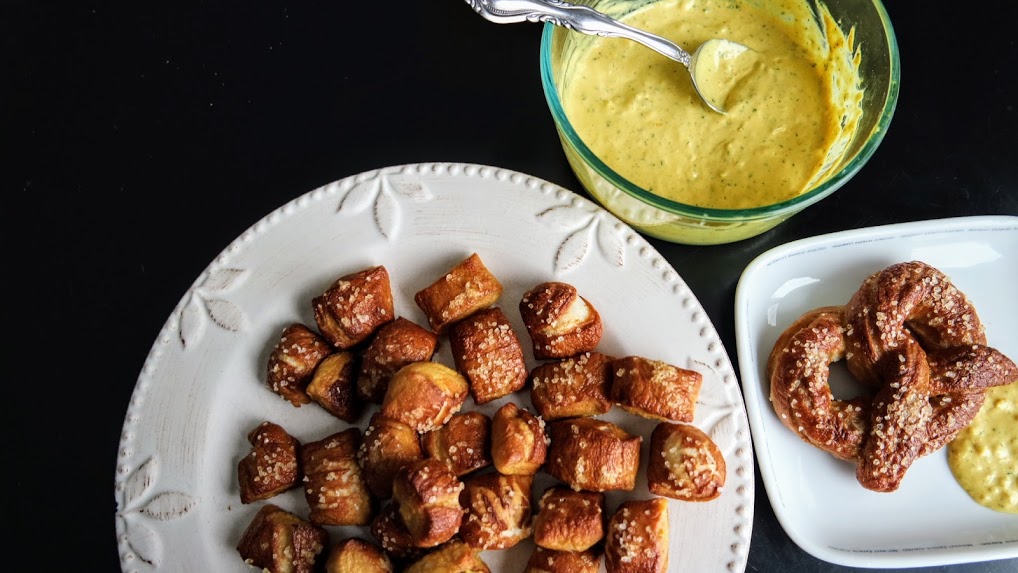 Making Soft Pretzel Bites
When researching game day menu ideas, I was trying to think of some of the foods we would eat at the stadium. These days you can get gourmet food at a stadium or ball park but I'm a traditionalist and love hot dogs, nachos and soft pretzels.
I am not going to lie, making pretzels from scratch does take a little extra time because you let the dough rise, boil it and bake it. But in the end, these pretzel bites are so worth the extra time.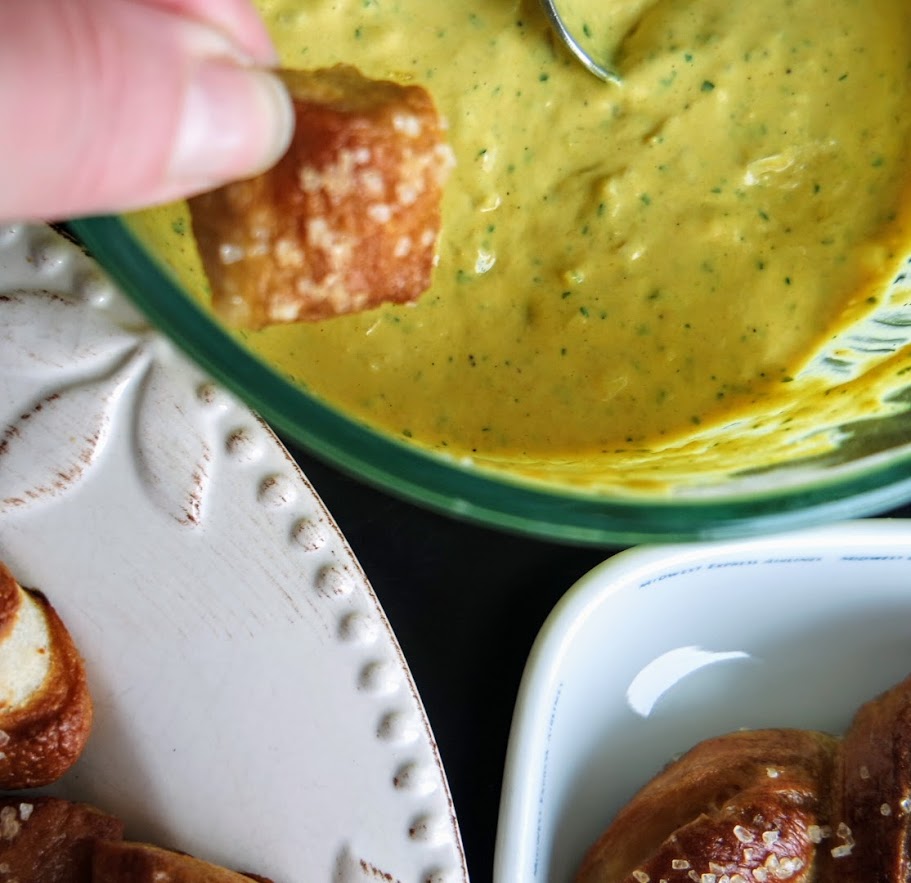 Dough Ingredients
I might be the last person on Earth to still use a bread machine but it's like the Instant Pot of the baking world. You dump everything into the pot, set it and forget it. With this recipe can be made with your upright mixer too but you'll have to babysit the mixer, kneed to dough and cover the dough to rise. A few extra steps but still worth it.
1 cup of water plus 2 TBSP of water

1 Tbsp of vegetable oil

3 cups of bread flour

1 tsp of salt

1 tbsp of sugar

1 packet of yeast or 2 1/2 teaspoons of yeast
Boiling Ingredients
3 quarts of water

1/3 cup of baking soda
Topping Ingredients
1 tbsp of water

1 beaten egg

coarse salt
Directions
If using a bread machine, add dough ingredients in the order listed above. Use dough setting, hit start and come back when dough has mixed and risen. It takes my machine 1 1/2 hours to complete the whole dough process. If using a bread machine, you can now skip down to step # 4.

If using a mixer, add water, sugar, oil and yeast into bowl and mix. Then  use your dough hook when you add flour and salt to the mixture and continue mixing on medium speed until well combined. If dough is too wet add a little flour, and if it is too dry add a little water one tbsp at a time. Dough should be well mixed, slightly sticky and pulling away from the sides of the bowl. 

Place dough on a lightly floured surface and kneed into a ball. Then place the dough into a greased bowl and cover with a towel or plastic wrap and let it rise in a warm spot for about 1 hour. Dough should double in size.

While dough is rising, make egg wash with 1 beaten egg and 1 tbsp of water.

After dough has doubled in size, place it onto a slightly floured surface and divide into 8 equal pieces. Roll the dough into long ropes approximately 12 inches long. Cut each rope into 1 inch pieces.

Preheat oven to 400 and generously grease cookie sheet.

Bring 3 quarts of water to a boil. Carefully and slowly add baking soda to the boiling water or it will overflow. 

In batches of about 6-8 pieces, boil the bites for approximately 1 minute in the water/baking soda solution. Remove with a slotted spoon and place on the greased cookie sheet.

Generously brush each bite with egg wash and sprinkle with coarse salt.

Bake in the oven until golden brown, approximately 18-20 minutes.

Remove from cookie sheet and let cool on rack for 5 minutes before eating.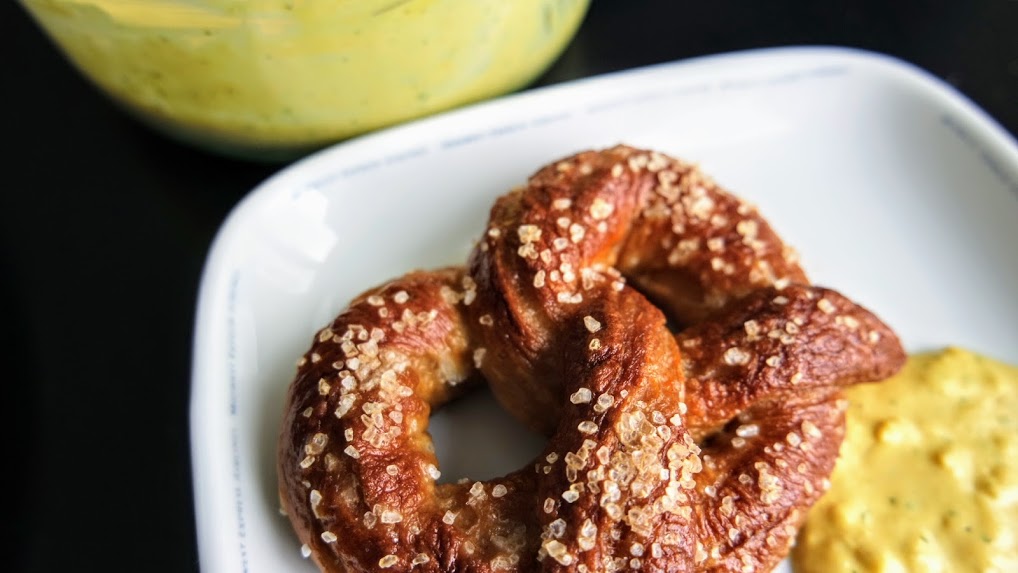 My family loves to be part of the "test kitchen" and when I presented  these pretzel bites with a side of mustard dip they literally disappeared within minutes. They unanimously voted to add pretzel bites with mustard dip to the Super Bowl menu along with Dr. Pepper Pulled Pork Sandwiches, Sweet Potato Fries and a pot of chili. 
Don't forget to save this post so you can come back later and get creative.