Today the Farmhouse Hens are focusing on winter decor and I am sharing a pom pom garland that I made with a skein of white yarn. Make sure you scroll to the bottom of this post so you can click around and visit my talented friends and be inspired by their fabulous winter decor and vignettes.
Have you seen the endless pics of adorable pom pom garland draped on mantles, above windows and across mirrors? Pom pom garland is a hot trend that just keeps popping up everywhere I look.
This post contains affiliate links and you can read my full disclosure here.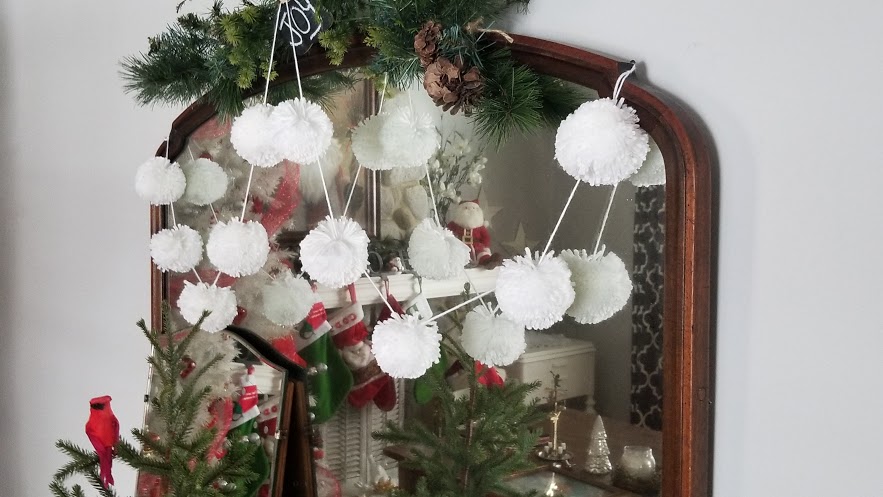 Back in the day I used to make pom poms with my Grandma by wrapping the yarn around a fork or a playing card. But now they have a handy pom pom maker gadget that makes it so much quicker and so much easier! Seriously, best crafting tool I've bought in a long time.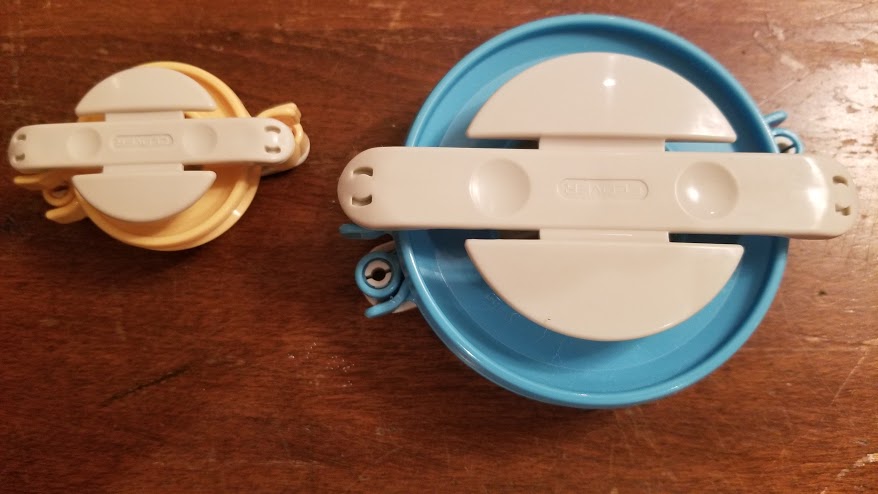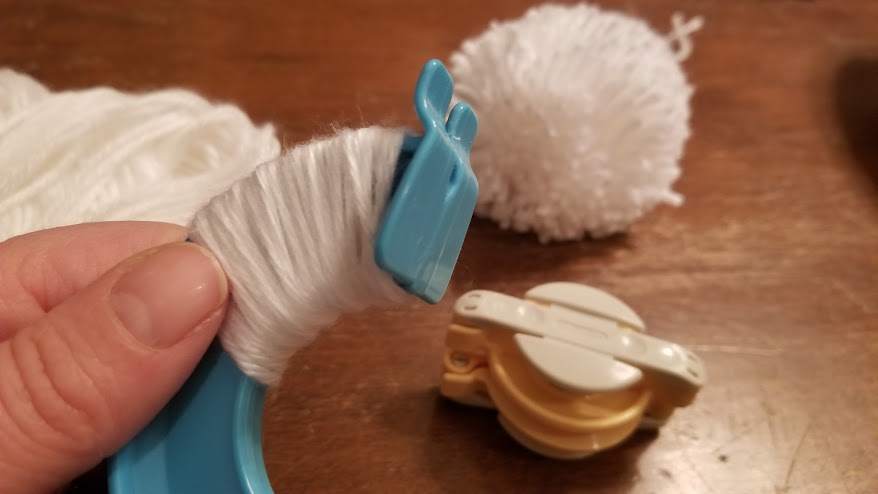 I opted to use the largest size for my pom poms and used white yarn because I wanted it to look like snowballs to go along with my winter decor. (Don't tell anyone but I haven't taken down my Christmas trees or decorations yet.) Also, white goes with everything and I could move them around into other rooms of my house.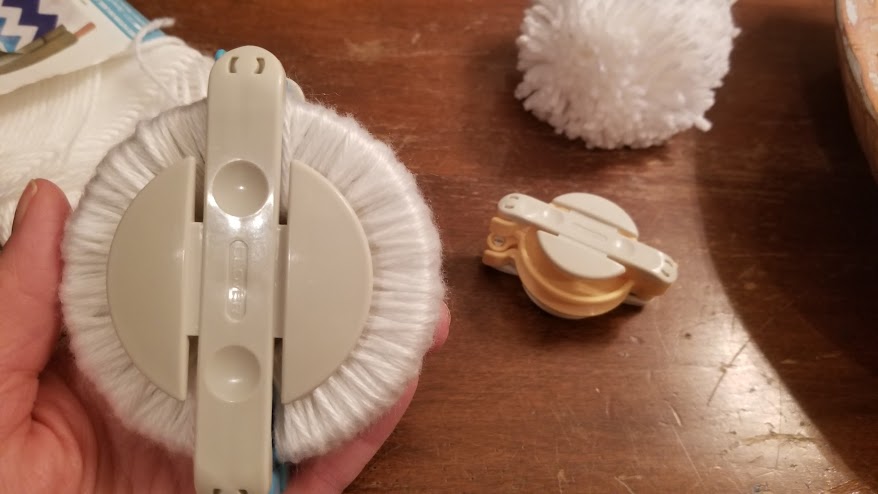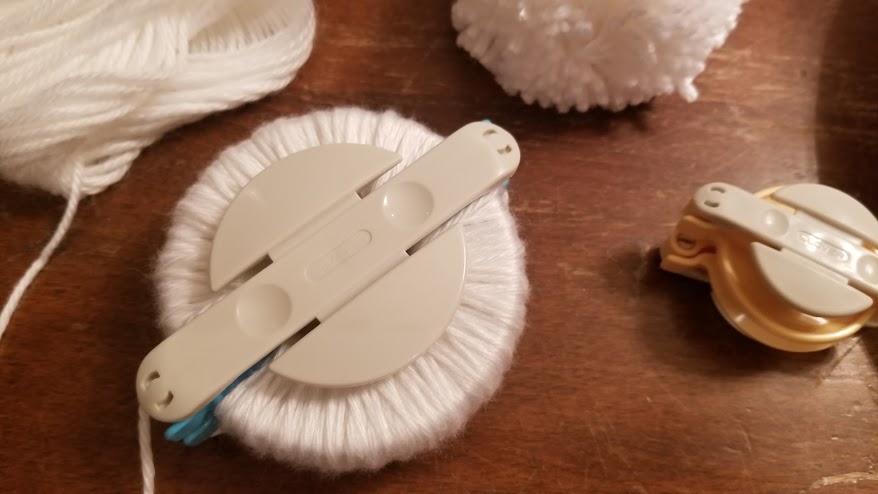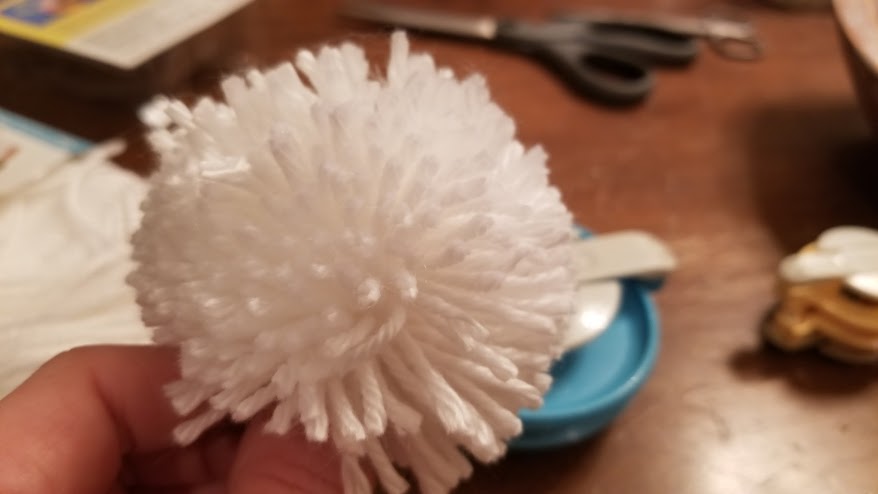 Here is where things went wrong in my opinion. I did successfully make 10 pom poms and strung them up across my vintage mirror in the dining room but it doesn't look cute to me like all those other garlands I've seen on Pinterest.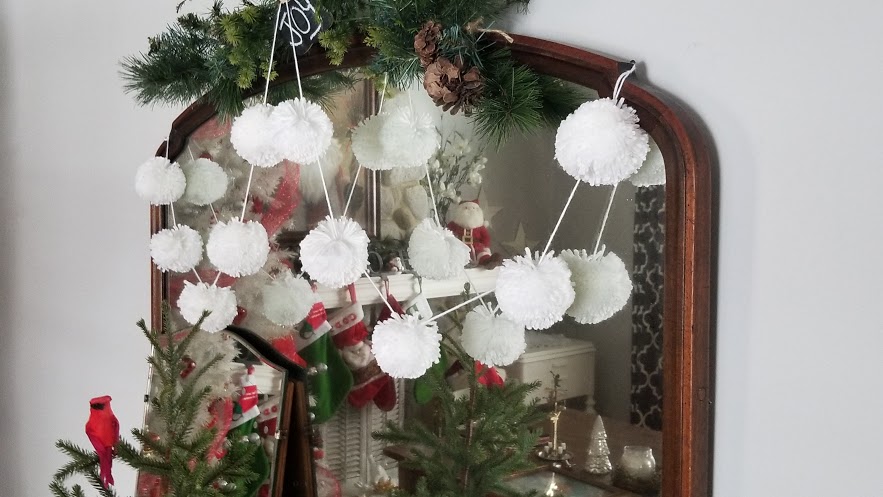 I think they are too big and I am going to eventually repurpose them onto some pillows. Just like the pillow from the Hearth and Hand from the Joanna Gaines' Magnolia line at Target.
I am going to attempt to make another pom pom garland with the smaller tool. In the mean time, my winter snowball garland is hanging in the dining room for the rest of the winter.
As I said earlier, this month the Farmhouse Hens are focusing on winter decor and I encourage you to keep scrolling down so you can hop around and visit the "hens" for some awesome creative inspiration.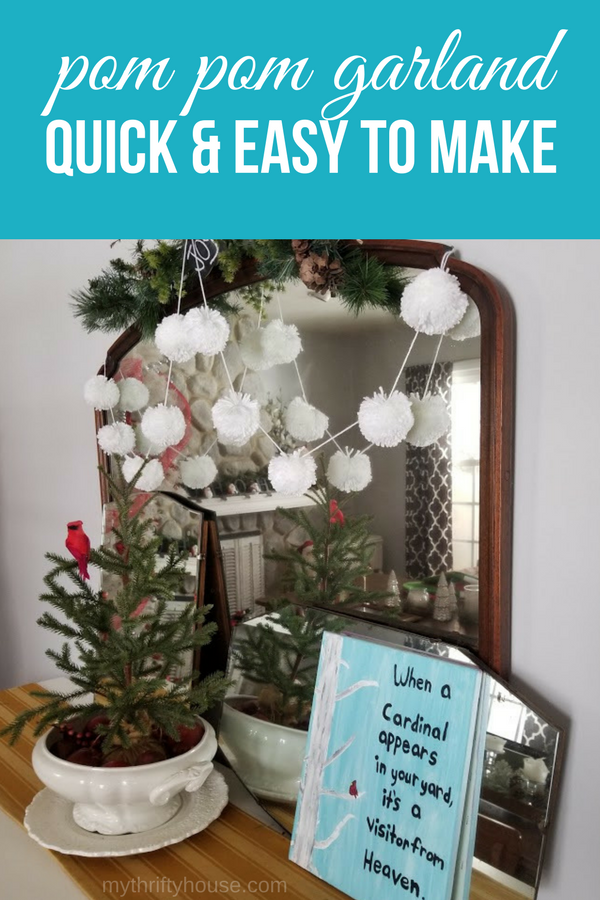 Farmhouse Hens Blog Hop
---
Adventures in DIY, woodworking, home remodeling and more
Stephanie at Abbotts at Home! Blog | Facebook | Instagram | Pinterest | Twitter
---
Tarah at Grandma's House DIY! Blog | Facebook | Instagram | Pinterest | Twitter
---
Sam at Raggedy Bits! Blog | Facebook | Instagram | Pinterest | Twitter
---
Michelle at Our Crafty Mom! Blog | Facebook | Instagram | Pinterest | Twitter
---
Denise at My Thrifty House! Blog | Facebook | Instagram | Pinterest | Twitter
---