For me, January is all about getting organized and clutter free. Lucky for you, my "trash" will now become your treasure because I am co-hosting a Craft Junk Giveaway with some friends.
I spend a lot of time trolling the thrift stores and flea markets for inexpensive accessories for my home but sometimes I don't use everything I bought as part of a package deal, don't have a need for it anymore or I completely change my style . So I am going to be boxing up items and giving them away for free to my readers.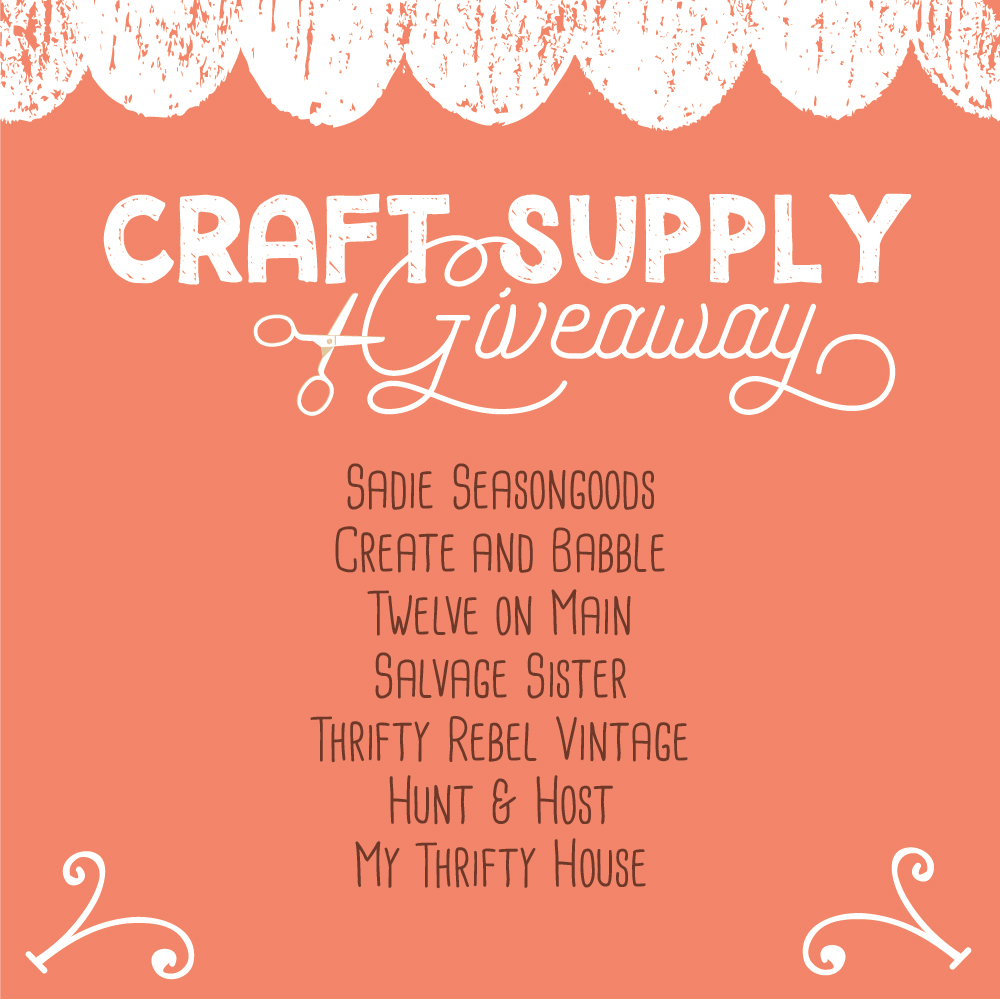 You will also have six other opportunities to enter the Craft Junk Giveaway by visiting each of my friends and signing up to win their box of goodies too. You just might win more than one box.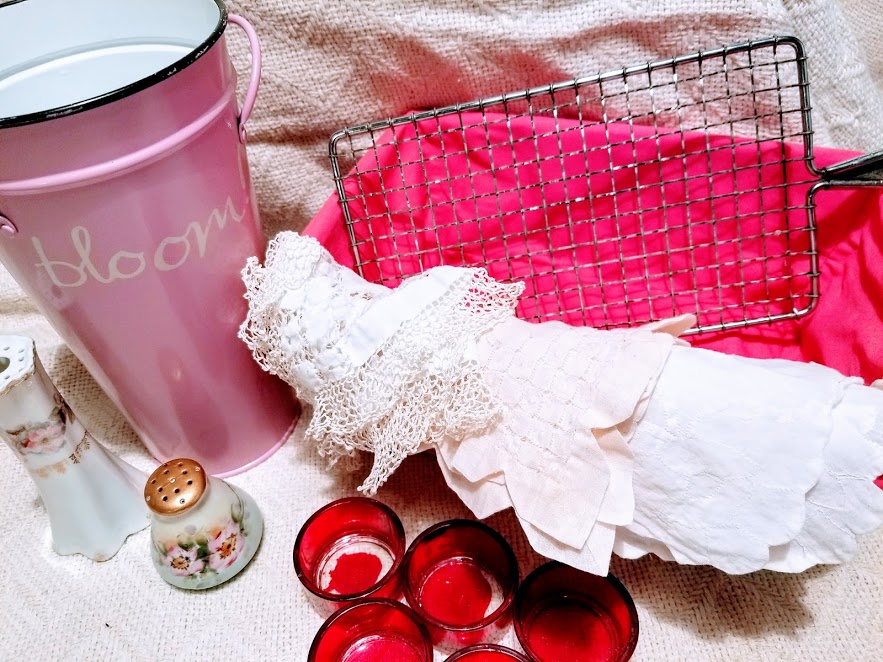 We will be letting go of all sorts of craft supplies, vintage ephemera, memorabilia and cool "stuff" that is just too good to  donate.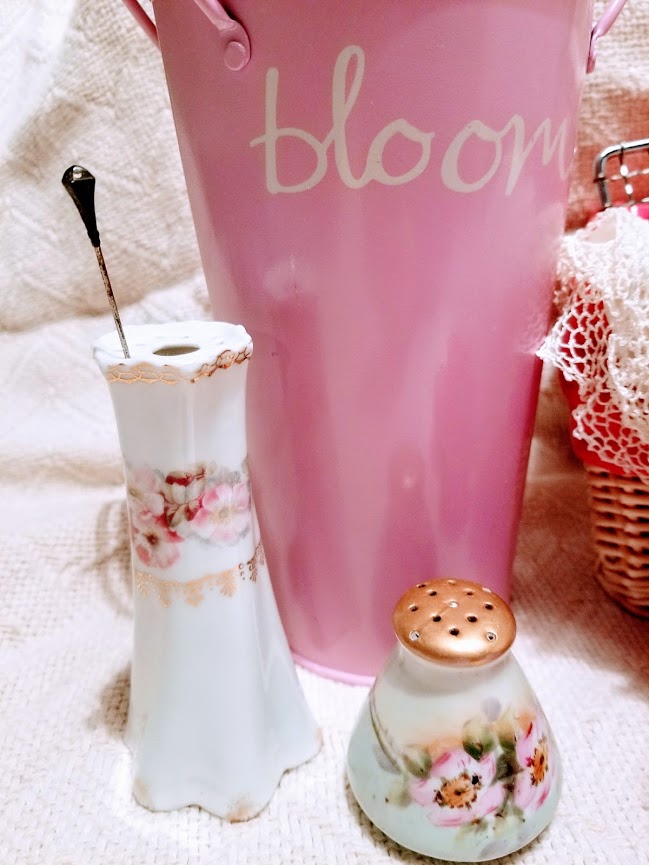 If I play my cards right, the Thrift Store Decor Challange, Craft Room De-stash and this quarterly Craft Junk Giveaway are going to get me pretty organized in 2018.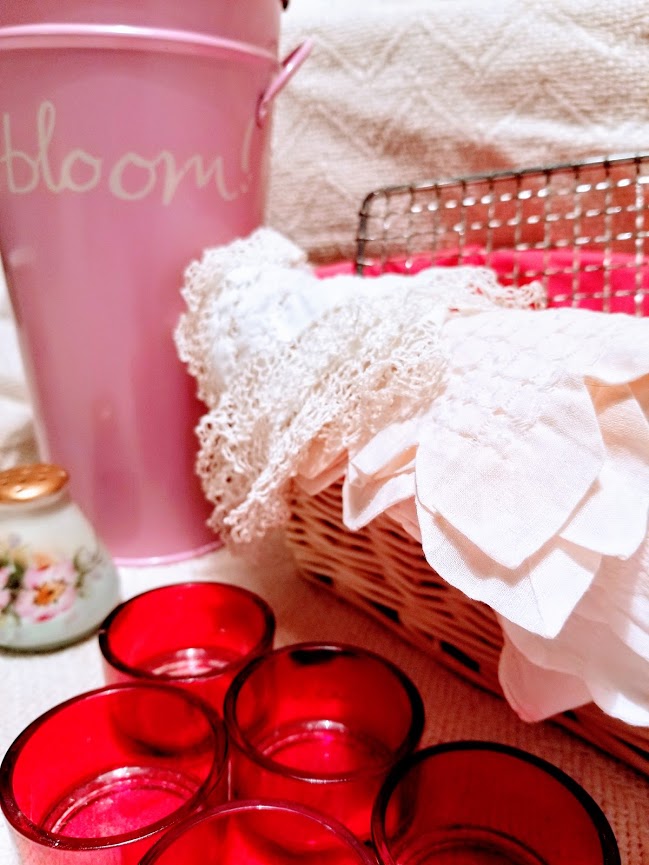 Enter to win my box filled with 5 red votives, 2 baskets with pink liner, a pink flower bucket, ceramic hat pin holder, salt shaker, random hankies (with some stains and tears) and a wire thingy. I am sure I will be adding to this box as the week progresses. 
(Giveaway is Open to Residents of the USA, 18 years or older only, and will end at 12:00 am ET on Sunday, January 21, 2018. Winner will be notified via email and will have 48 hours to respond. My Thrifty House is not responsible for any damage to box contents that may occur during shipping. Thank you for your understanding!)
Now head over to visit my friends and enter to win some of their "junk".