Would you believe I made this wooden farmhouse table runner from scraps of wood? Yes, I was challenged by my friends to create something out of scraps and this wooden table runner is now the shining star of my rustic table setting.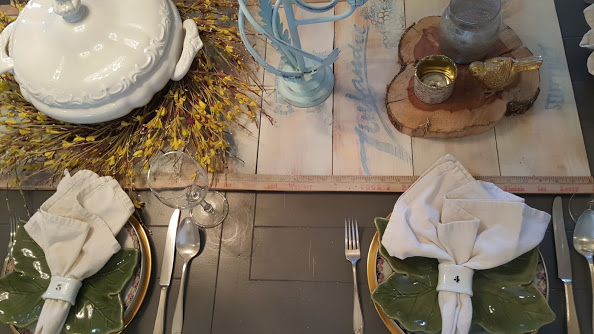 Somewhere along the way, during one of my many flea market trips, I found these wood pieces that were originally the ends of wine crates. I really liked the typography and graphics on each piece and my first thought was to stain them and line the inside of a shelf with the repurposed wood. Regardless, I liked them and paid $3 for a pile of scrap wood.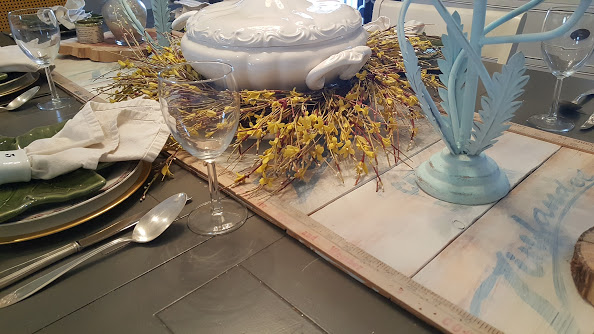 I never got around to staining them for that bookshelf project and they sat in my garage for a year. When the "build something with scraps challenge" was thrown down I knew exactly what scraps I was going to use for my project and making them into a table runner would add some farmhouse texture to my dining room table.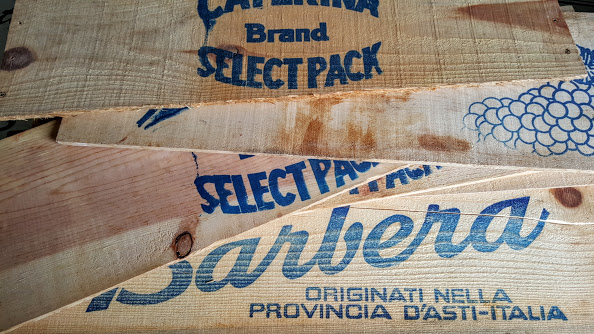 Instead of staining them I opted to use some white homemade chalky paint and watered it down to do a quick white wash finish on the wood scraps.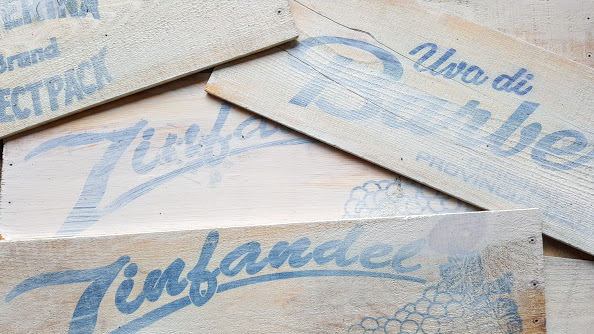 Then I was asking my husband for ideas on how I could attach the boards together to make a wooden farmhouse table runner. After some brainstorming it dawned on me that the left over yardsticks from my picture frame project were the right width and thickness not to mention the perfect way to add another layer of character and charm to the table runner.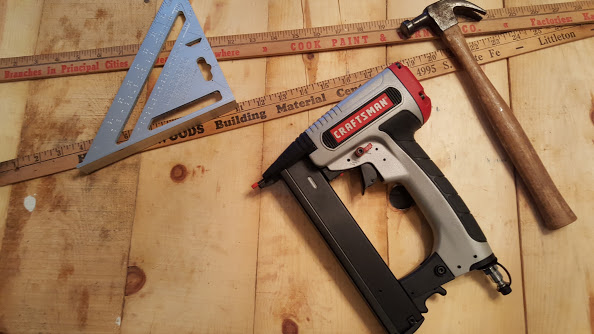 I gave 4 yardsticks a quick coat of the chalky paint white wash and then my husband got busy with his staple gun and started assembling the table runner.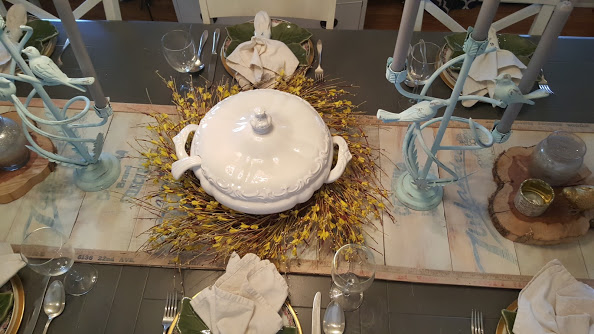 When it was all done the table runner measured 66 inches long and 18 inches wide. It really is a great starting point to add more layers to creating a fun centerpiece for my dinning room table.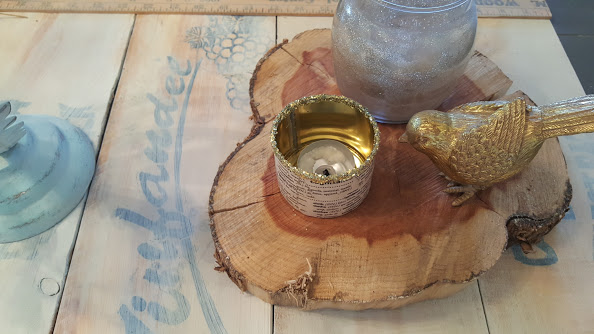 Now you have the full story on how I added all of those layers to my rustic and simple table setting. Hop on over and visit my blogging friends to see what they built with their scraps. I promise you my wooden farmhouse table runner is just the tip of the iceberg when it comes to the creativity these ladies bring the the table.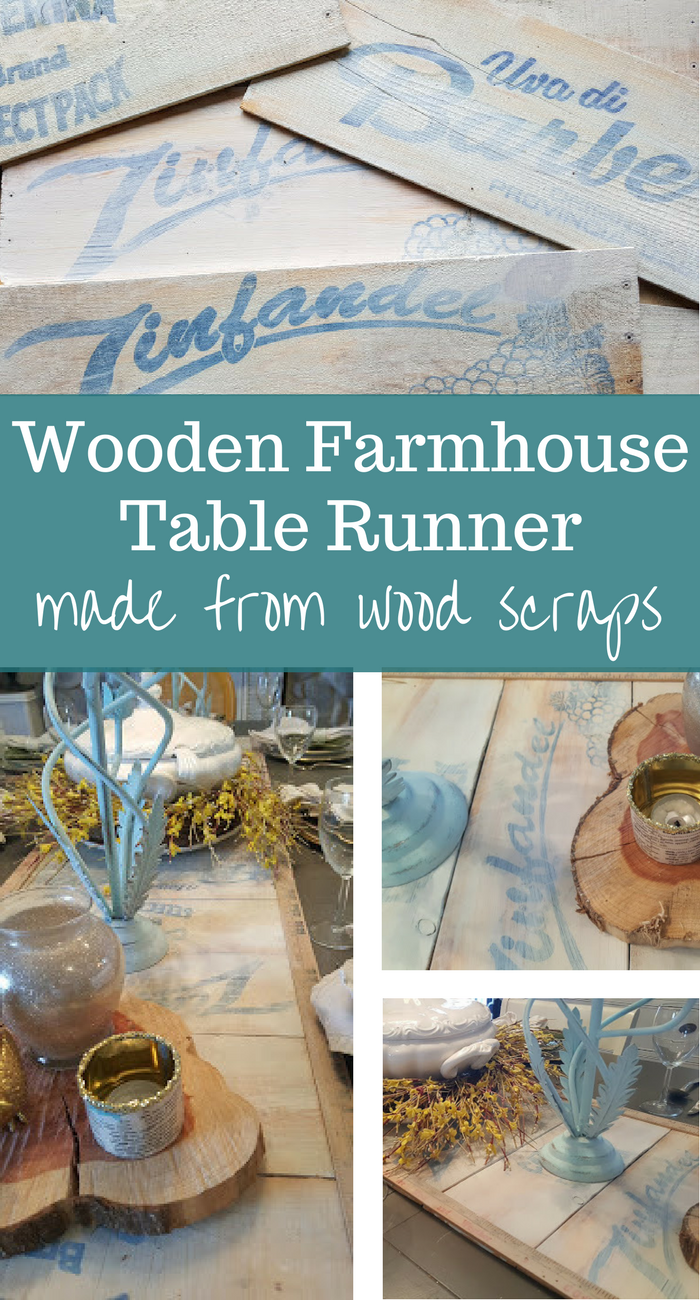 Join the Inspired Makers on the last Friday of each month for a different #inspiredmakerschallenge
The rules are simply that the project has to fit the challenge theme, which will be something different to inspire you each month!
Get inspired and creative with your hosts:
Lisa @ The Purple Hydrangea | Kim @ Farmhouse Made | Kimm @ Reinvented
Denise @ My Thrifty House | Sam @ Raggedy Bits | Susanne @ Life On Pearl Street
Vineta @ The Handyman's Daughter | Janice @ Sawdust Sisters | Anika @ Anika's DIY Life
Sarah @ Sugar Bananas | Emily @ My Mom Made That
Got scraps? We do! See what we did with them!