Is it really possible to have 5 favorite flea market finds? The answer is no but I am sharing some of favorites today and I will continually add to my list.
It's no secret that I am a flea market junkie and I couldn't possibly narrow my list down to just 5 favorite treasures so I am thinking this topic will be headed towards a "to be continued" post.
Favorite Flea Market Finds #1 – Milk Glass
I am so late to the milk glass scene but I am having a great time playing catch up as I hunt around for some interesting and unique milk glass pieces. Hop over and see how I display my current milk glass collection in my kitchen.
My personal rule of thumb for milk glass is to find something beyond the basic bud vase and I won't pay over $2 for a piece of milk glass. With that being said, I snatched up this milk glass bucket with sterling silver handle right away because the price was right ($2) and I have never seen a piece like it before.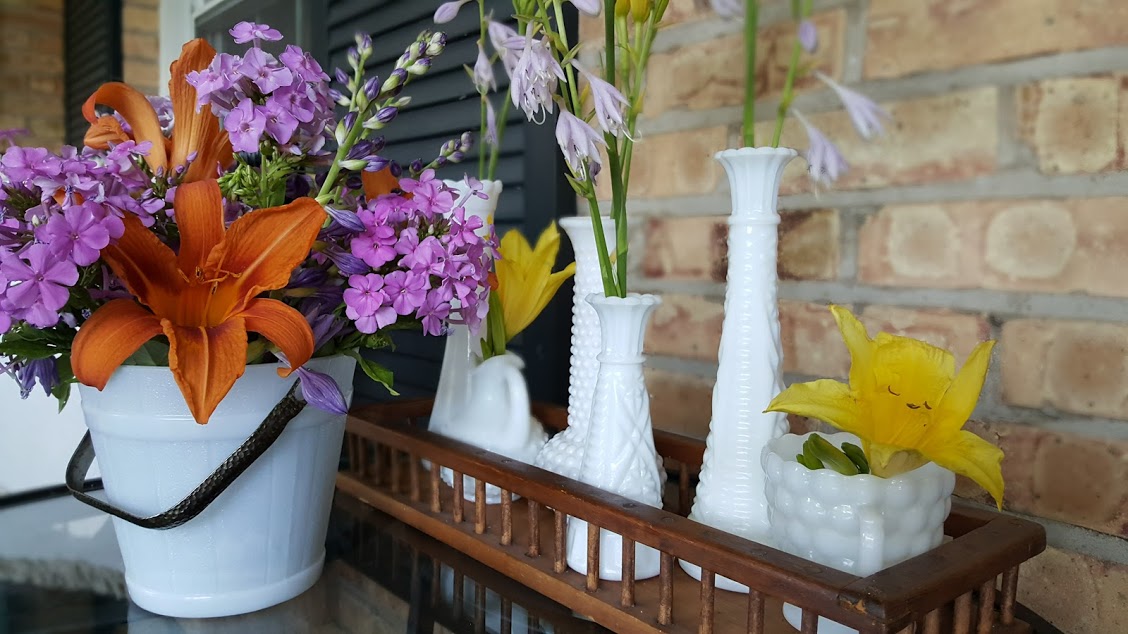 Favorite Flea Market Finds #2 – Yardsticks
I am so incredibly drawn to the faded, worn colors of vintage yardsticks as well as the graphics and typography used on each piece.
I have several farmhouse projects throughout my house that include yardsticks. Most recently I shared my Vintage Yardstick Picture Frame that is hanging on the gallery wall I am slowly building in my Modern Farmhouse Kitchen. I also used yardsticks to make my wooden farmhouse table runner.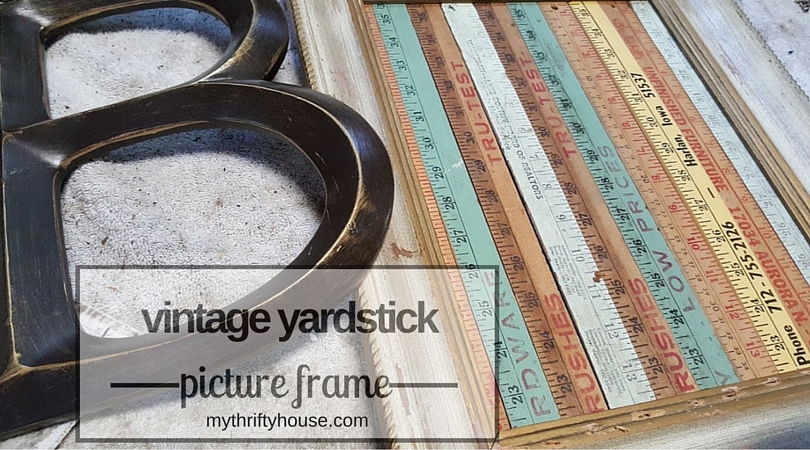 Favorite Flea Market Finds #3 – Chairs
I can't even explain my obsession with chairs but I have a basement full of random chairs in various shapes and sizes to prove my love.
My absolute favorite is my $1 chair that I repurposed into a flower planter. The chippy blue color and the scrolled back did it for me and the $1 price tag made it irresistible.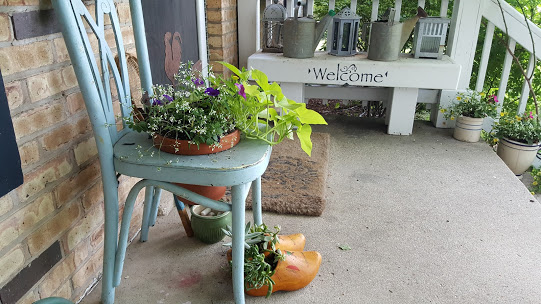 Favorite Flea Market Finds #4 – Picture Frames
Would you believe me if I told you that I have a 4 ft by 4 ft picture frame on my living room wall? Yep, I do and I had the frame in my stash for over a year before I put it up on the wall. At last count I have over 12 different upcycled old picture frames throughout my house. 
The frame I have on my front porch was in my collection for over 2 years before I painted it with my homemade aqua chalky paint.  Oh and I won't pay more than $1 for any picture frame.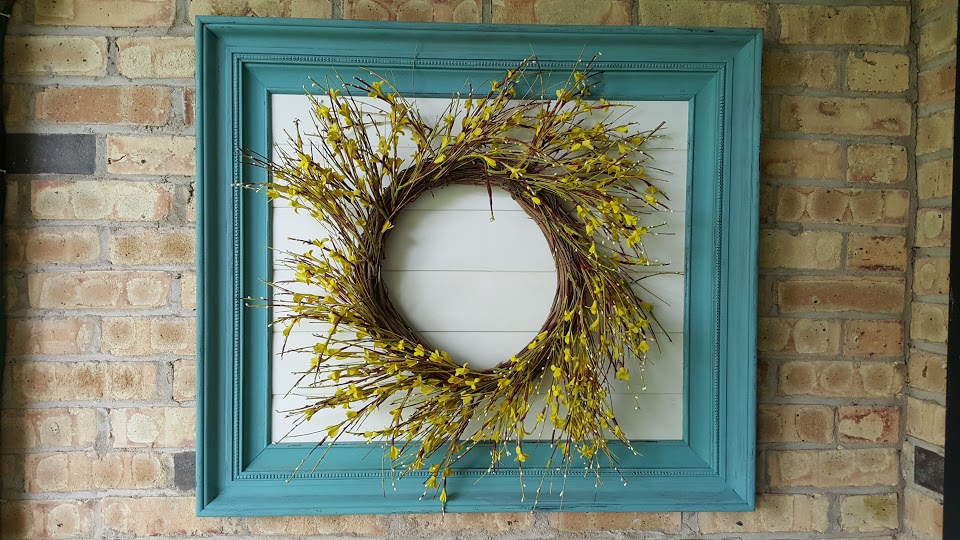 Favorite Flea Market Finds #5 – Old Books
I think I am drawn to old books because I feel like they are disappearing due to our digital, paperless era. I know people don't want to hear this but I do believe one day books and libraries will be a thing of the past but for now I enjoy using old books in my décor.
I made this Vintage Book Page Wreath out of an old book that was worn, torn and missing pages. To be honest, I have book page art all throughout my house and I only use books that are falling apart.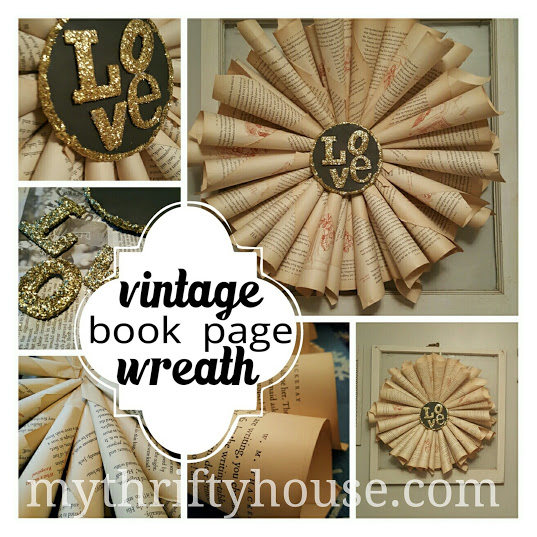 So those are my "go to" flea market finds but this story is definitely  "to be continued" as I scour my local flea markets and add to my junk collection.