I was given the challenge of creating anything associated with Spring. Anything. There were no limits to the imagination and it could be anything I wanted to make. Anything. Yet, I literally can't think of anything to create because Spring is definitely my season of sadness.
Warning: this post has nothing to do with my usual DIY or recipe sharing. You won't hurt my feelings if you scroll on past this and get to the amazing, creative projects shared by my friends at the bottom of this post.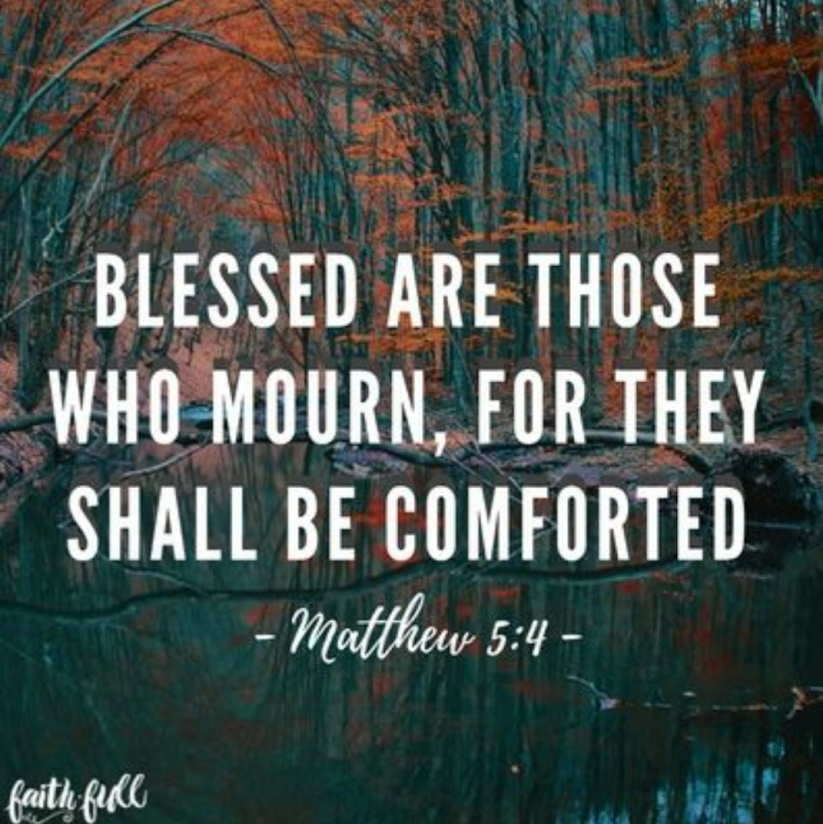 What Happened?
You would think that living in the mid-west would give me every reason to love Spring as we enter the winter thaw but I really dislike everything about the season. As a Christian, I know it's supposed to be a joyous time of rebirth and new life however, grief and mourning the loss of our son, Cody, overpower my joy the moment I hear a bird chirp.
On March 29, 2015, Cody, unexpectedly passed away in his sleep at the young age of 23. He went to sleep and never woke up. He died from a brain bleed caused by untreated hypertension.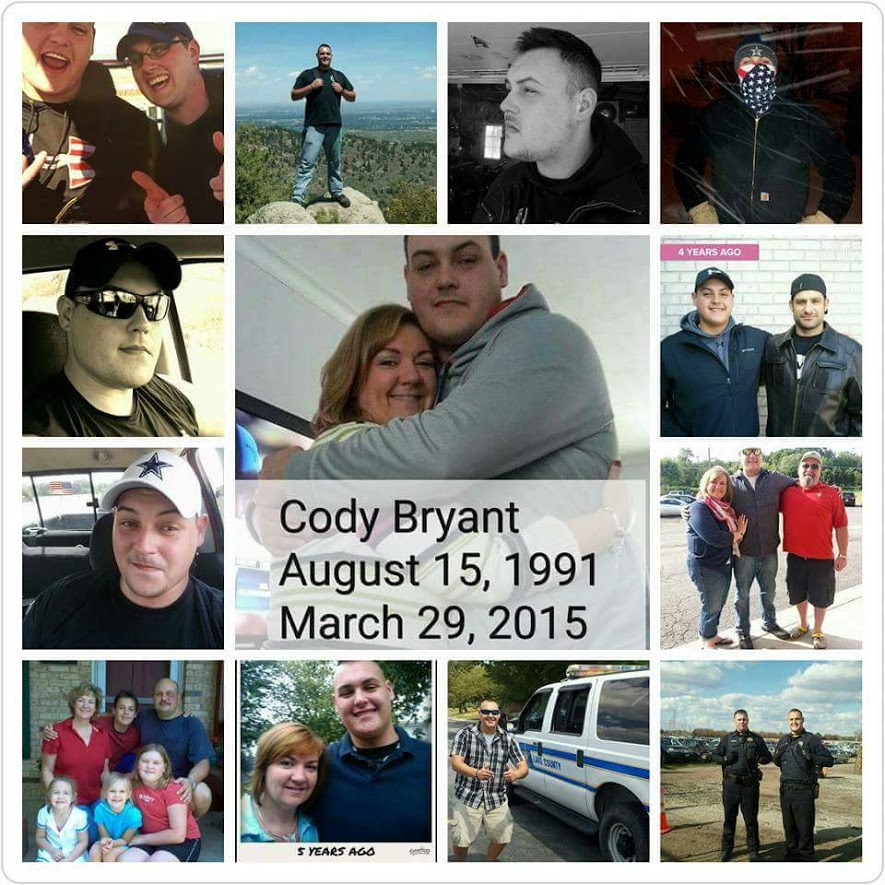 The Call
It was Spring Break and we were taking our 3 girls on a road trip to Arkansas to visit my in-laws however, Cody couldn't go with us because he had to work. We talked about a future RV trip in the summer and planned for Cody to go with us to the Grand Canyon.
12 hours into our road trip we received "the call" from a family friend and just like that my world went dark, my body completely went numb and I honestly don't remember much about the trip home. My Fitbit said I had over 10,000 steps. That's an awful lot of pacing in a 31 foot RV.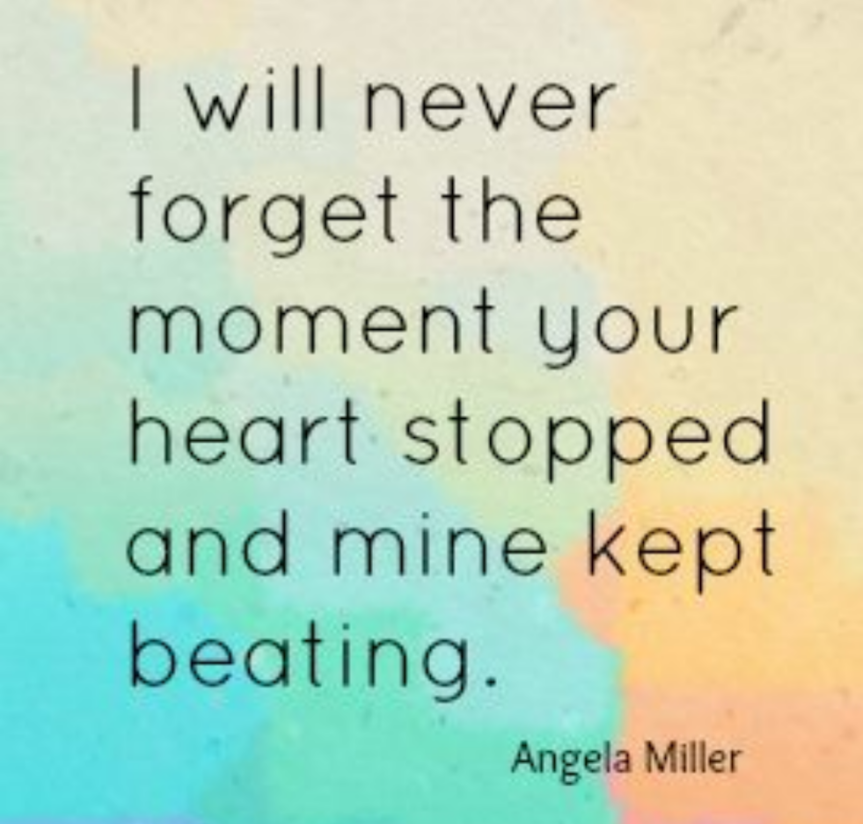 I don't know why but all the way home I kept repeating the ending lyrics to the song Bohemian Rhapsody "nothing really matters, anyone can see, nothing really matters, nothing really matters to me". My mind was completely numb as I looked out the window and hummed those lyrics in my head.
We came home to be embraced and showered with so much love from our family, friends and neighbors. The non-stop food, phone calls and texts were beyond overwhelming, in a good way. My sweet best friend slept on my couch in the same clothes for 2 days. My family flew in and drove in from all over the country.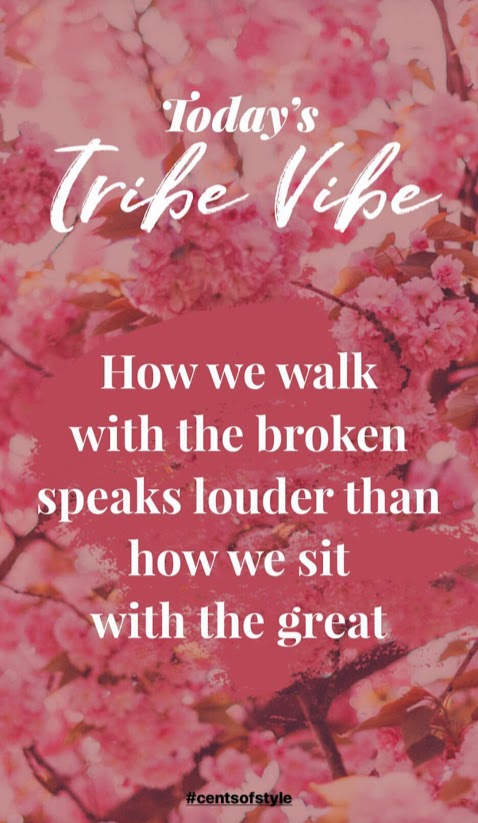 My body and mind went on autopilot as we made funeral arrangements for our first born child and the days went by in a blur. Every night my husband and I collapsed into bed completely exhausted and emotionally drained. We held hands and cried ourselves to sleep each night.
My eyes were swollen from crying so much. I endlessly searched for signs of Cody's presence. I replayed every word of our last conversation. I reflected on 23 years of happy memories.
Wake and Funeral
I used all of that emotion to write his eulogy with lots of help and guidance from my girls and husband. We all agreed that the eulogy would be funny because we couldn't deliver any words to our friends and family if we went the sappy, emotional route. Besides, Cody gave us lots of material to laugh about on a daily basis. He was definitely a funny guy.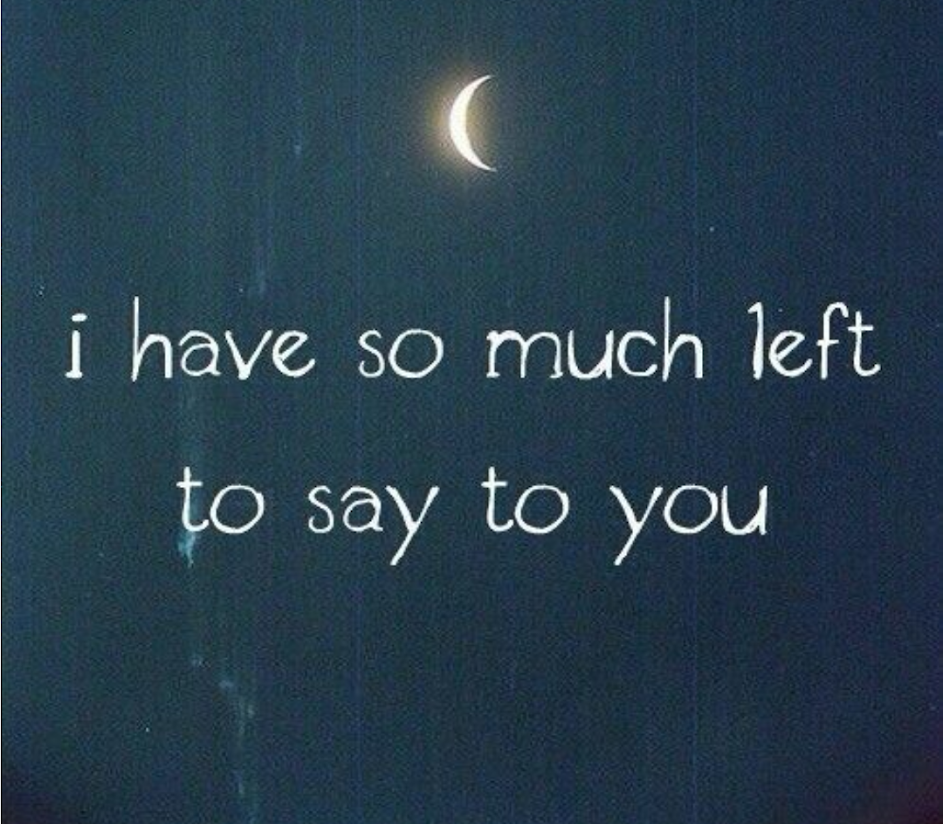 The wake was a steady stream of family, friends, neighbors, his brothers in blue and people I had never met. We learned that he made people laugh and smile as much as he made us laugh and smile. That was very comforting to us. 
I remember what I called "the look" that I received from the mothers that came through the receiving line. No words needed to be spoken as we exchanged "the look". I knew what they were thinking just by looking into their teary eyes.
The funeral procession was lead by dozens of police cars from departments around the county and the church was standing room only. His brothers in blue gave him an amazing farewell that I will never, ever forget.
I sat in the church pew clinging to my husband's arm and trying to comfort my 3 girls as they sat to my left, oldest to youngest. They were and still are my true strength.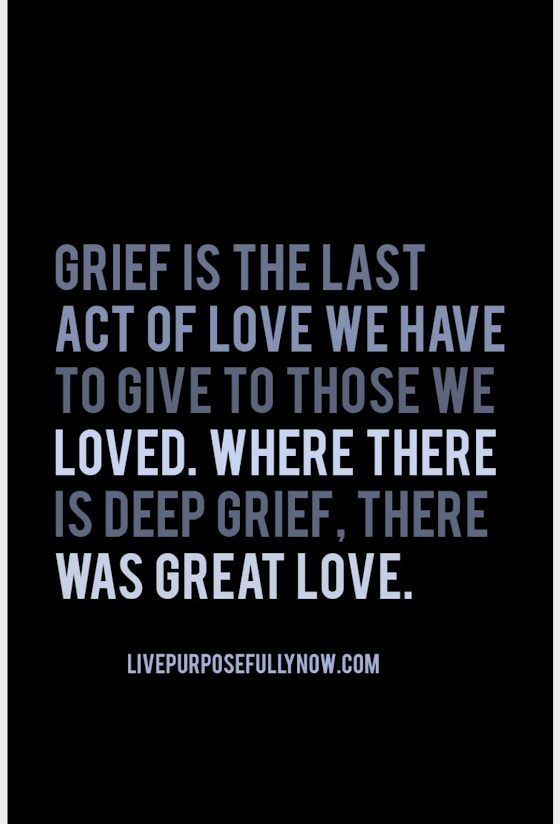 My thoughts were wandering as I relived all of the times we sat in the church as a family for First Communions, Confirmations, Graduations and Mass. I couldn't help but think that this would be the last time we were in church as a complete family. All 6 of us together for the very last time.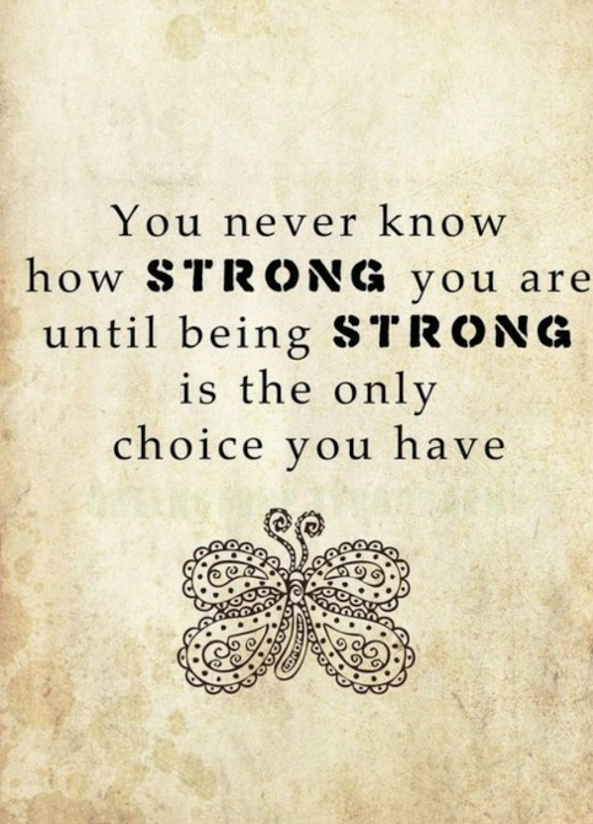 My husband and I delivered the eulogy together. We laughed. Everyone laughed. We cried. Everyone cried. 
As we left the church, my tunnel vision took over as we walked behind the casket. Everything around me went black, I lost my sense of hearing and it appeared as if I was walking in slow motion down a long, dark corridor. Family and friends to the left and right of me with unrecognizable faces.
Burial was never an option. He was cremated so we could sprinkle his ashes, plant trees and bring him with us to Texas when we retire.
Life Filled With Grief
After the funeral, we spent the next two weeks completely surrounded by family and friends. Lots and lots of love, compassion and kindness lifted us each day and suddenly we yearned for alone time. We yearned for family time with the girls as we attempted to move forward.
Gradually, the girls went back to school and we went back to work except nothing was routine. Everything was different. Forever changed. We were functioning in "life after death" mode and most times we weren't functioning at all.
On the outside, I looked like I had my act together but on the inside I was a total mess. I faked my way through every single day. Fake smile. Fake laughter. Fake emotions.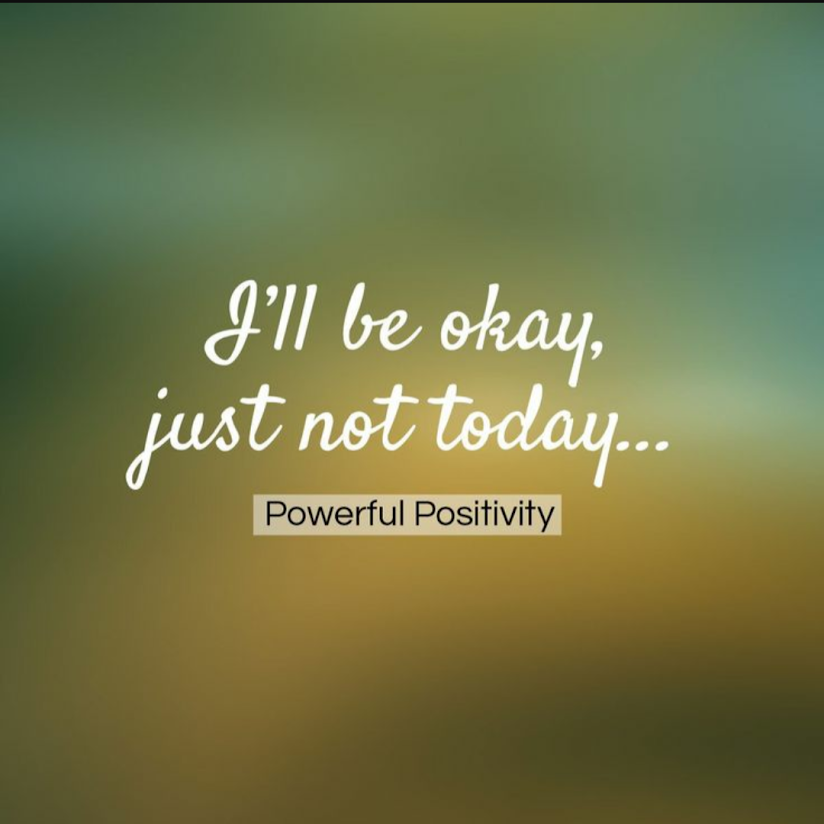 One day, I totally snapped. I had a huge meltdown at work and walked out the door with no intention of ever going back. I sat on a bench and cried sobbed on the phone to my husband who eventually coaxed me into going home to catch my breath and gather my thoughts.
My thoughts swirled around my lack of tolerance for people and petty bullshit. I truly felt like dealing with people was a waste of my time. I didn't have time to waste because "nothing matters, anyone can see, nothing really matters, nothing really matters to me".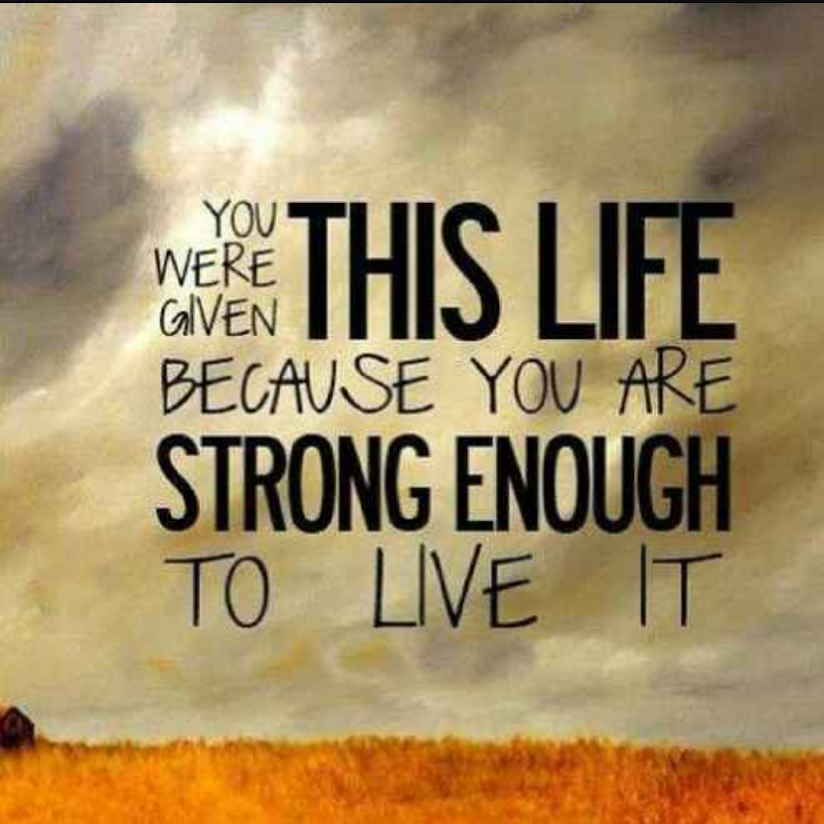 I became hyper focused on time. How I spent my time each day and who I spent my time with was always at the forefront of my mind. Was anything or anybody worthy of my time?
I started seeing a therapist as the shock set in and I entered the grief cycle which felt more like a grief tsunami. Out of nowhere, huge waves would unexpectedly pound me down so hard I felt like I was drowning and some days I could barely keep my head above water.
It made me angry when people said I was so strong. Strong? No, I was living out my days in blackout mode. I literally don't remember 5 months of my life and I certainly didn't want to be the poster child of strength because I had faked my way this far.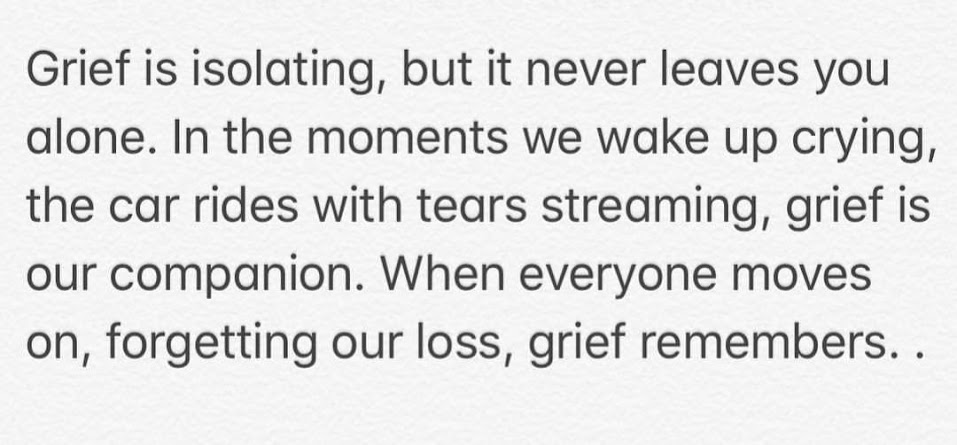 The shower has washed away my tears and silent screams. My car holds my incoherent babbling and one way conversations. The wind carries all my hopes and prayers for the future.
My eyes know what it feels likes to literally cry 365 days in a row. My heart physically knows it feels like to be broken. My lungs know what it feels like to gasp for air as I try to catch my breath during a crying fit. My brain has experienced sleep psychosis, more than once.
Although there is no timeline when it comes to grief, getting through the first year was a big deal to me because it meant we survived. We made it through all of our "firsts" without Cody and yes each and everyone one of those special occasions hurt even more as I saw my family bravely face those moments with broken hearts. Together we "survived".
As a mother, I not only grieve for the loss of my first born child and only son but I grieve for the entire family. I grieve for all of the special moments he won't physically be here for. I grieve for his hopes and dreams that won't come true. I grieve for my broken family tree.
It wasn't until we made it past the one year anniversary that it dawned on me how much I had developed a dislike for Spring.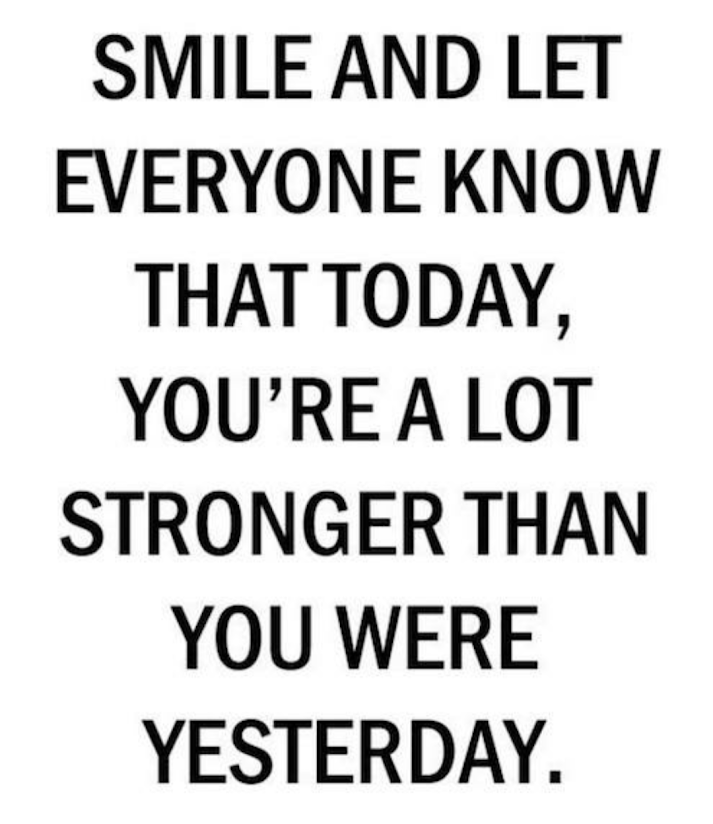 I never realized how deeply my thoughts and emotions were tied to my surroundings during all of this because I was so numb through it all but literally everything leading up to March 29th floods me with such a heavy sadness.
What makes most people excited and happy makes me sad. Warmer weather. Green grass. Blooming flowers. Chirping birds. Blue skies. Sunshine. Spring break. Easter.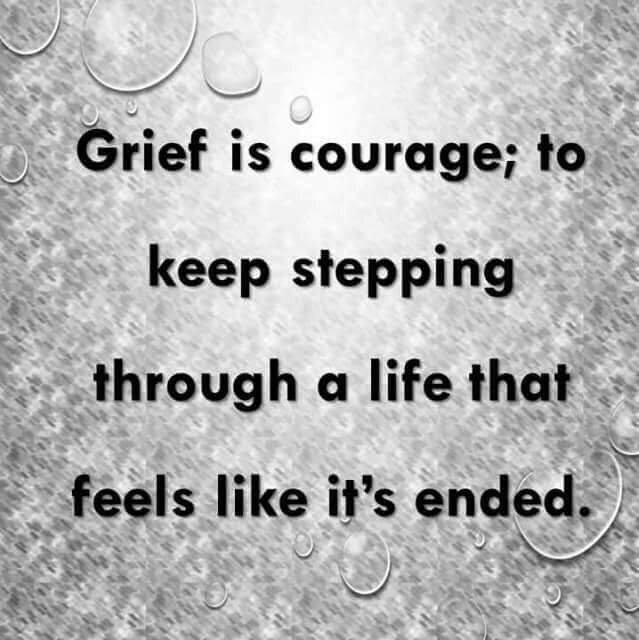 Living Through It
My oldest daughter shared these words and I couldn't agree more. The strange thing about a devastating loss is that life actually goes on. When you're faced with a tragedy, a loss so huge that you have no idea how you're going to live through it, somehow, the world keeps turning and the seconds keep ticking.
Yes, it has been several years since our family experienced a loss like no other and time has gone on. Graduations have happened. Babies have been born. Weddings have happened. Life decisions have been made. We moved to Texas. The Cubs won the World Series!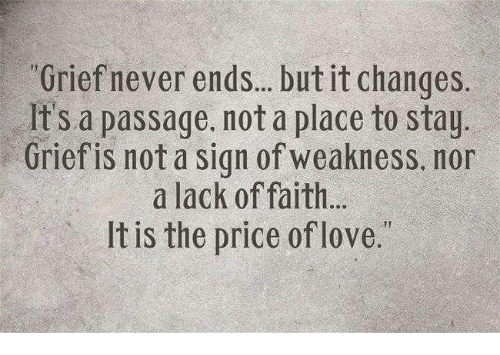 The waves of grief still come but less frequently and I've since learned how to tread water. I am far more selective on how I spend my time. I focus on being present in the moment. I appreciate more of the little things in life. As a family we will continue to make happy memories together because in the end, all we have are memories. Why not make them happy memories?
On a positive note, we finally made it to the Grand Canyon last year over Spring Break. We all brought something with us that reminded us of Cody and ironically we spent the anniversary together, on the road and in the glamper.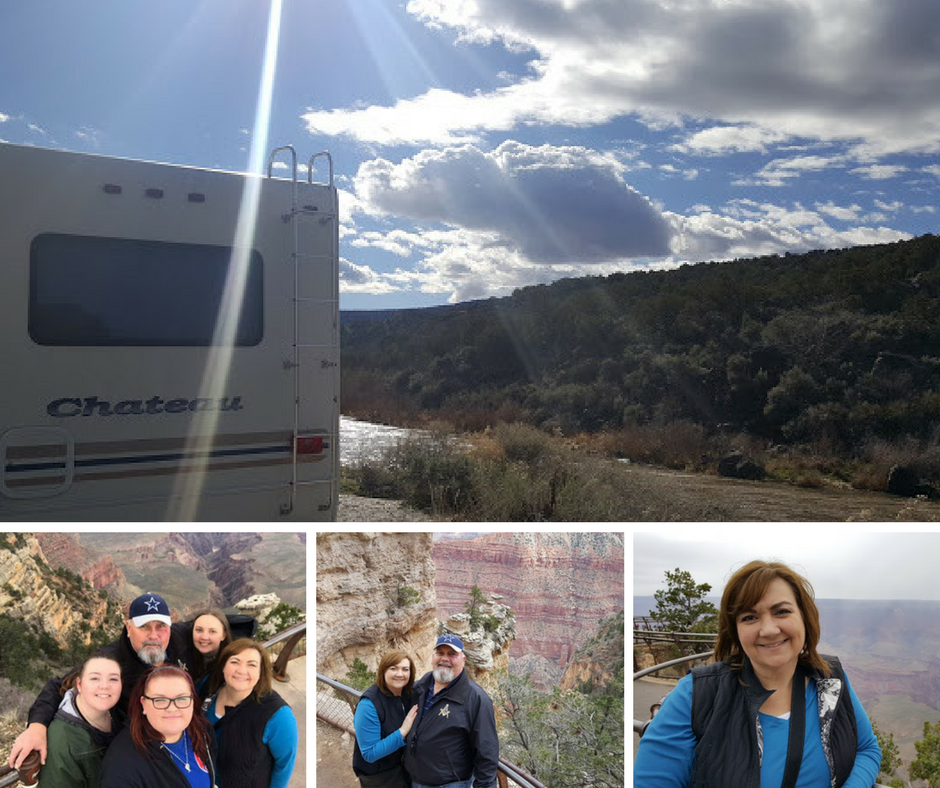 As time goes on and we continue to navigate the grief journey together, spring remains a season of sadness but also a season of strength. As each anniversary comes and goes, we have "survived" another year.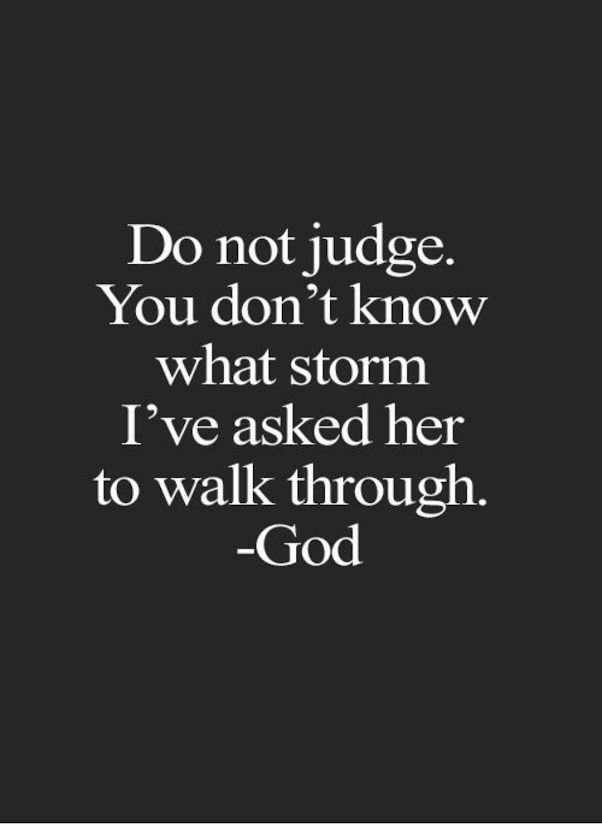 Now that we have all of the crying and sadness out of the way, please make sure you visit my friends to be inspired by their Spring creativity.
The Inspired Makers Tribe are bringing you all the
spring décor and inspiration you need to kick the winter blues!
Lisa @ The Purple Hydrangea | Sarah @ 1915 House | Kim @ Farmhouse Made
Toni @ Small Home Soul | Susanne @ Pearl Street Designs | Sherri @ Savvy Apron
Stephanie @ One Mile Home & Style | Denise @ My Thrifty House