We bought a ranch! Yes, this midwestern, city girl is now living the ranch life in south Texas and I am absolutely loving it!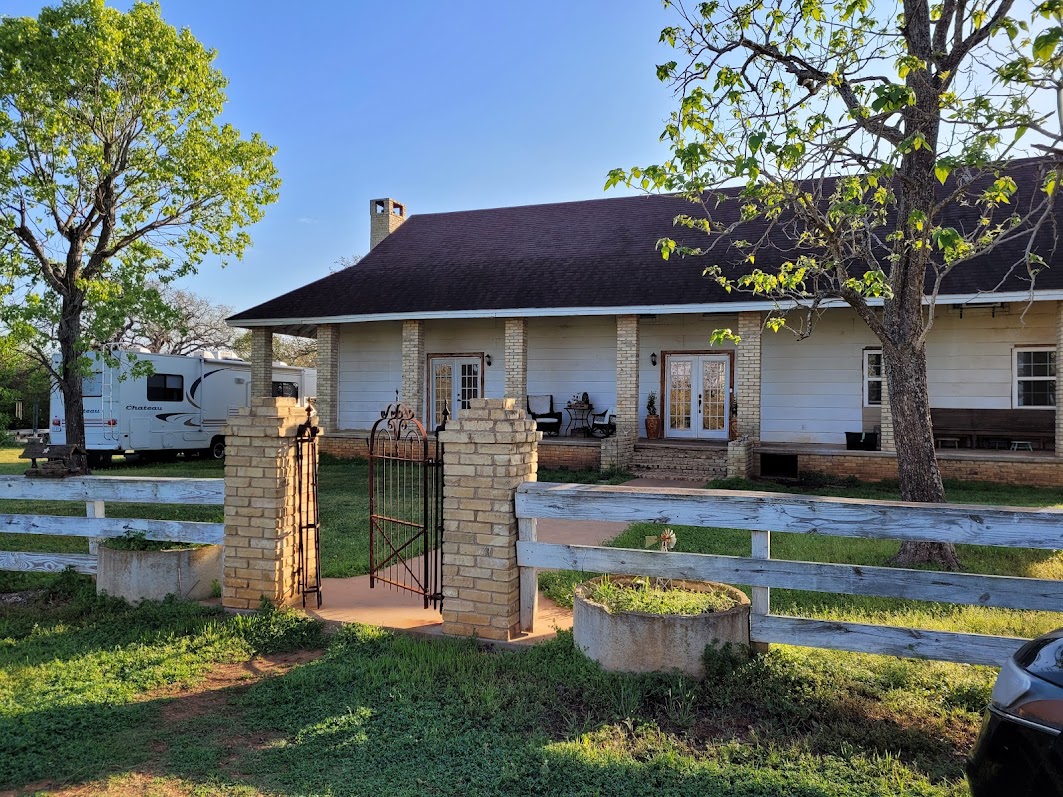 It's a fixer upper for sure but it is everything I have ever dreamed of out in the country.
If I am being totally honest, I could go the rest of my life never seeing a snake or bug ever again. That's something I am still learning to live with but other than that I am soaking up the peaceful quietness and the incredible beauty sprawled across our 25 acre ranch in the hill country of Texas.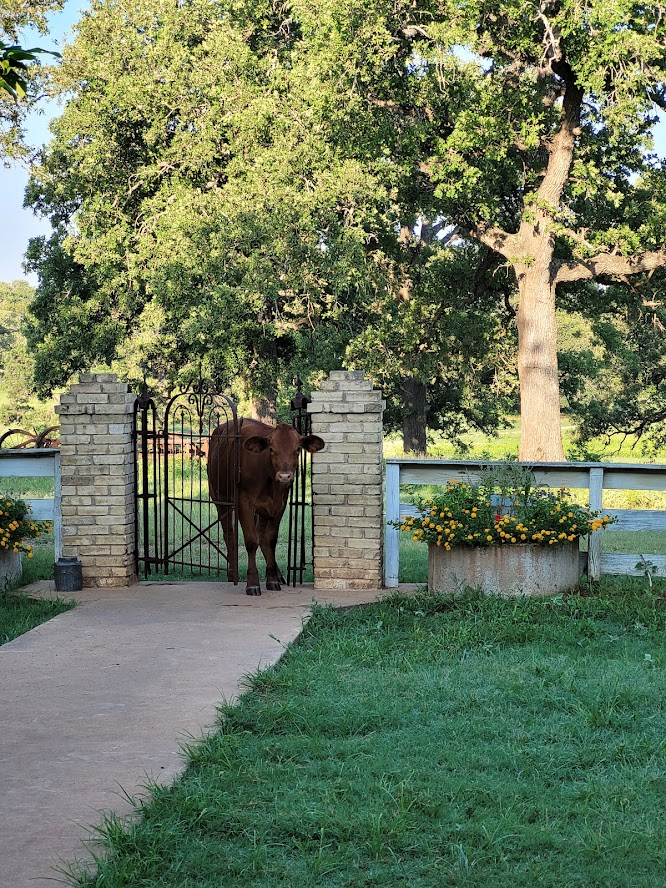 Let me clarify, I am using the term "ranch life" loosely. Yes, we have cattle grazing in the pastures but they belong to our neighbor. We have no intentions of becoming cattle ranchers. Also, I have since learned, acreage in Texas is a ranch and not a farm.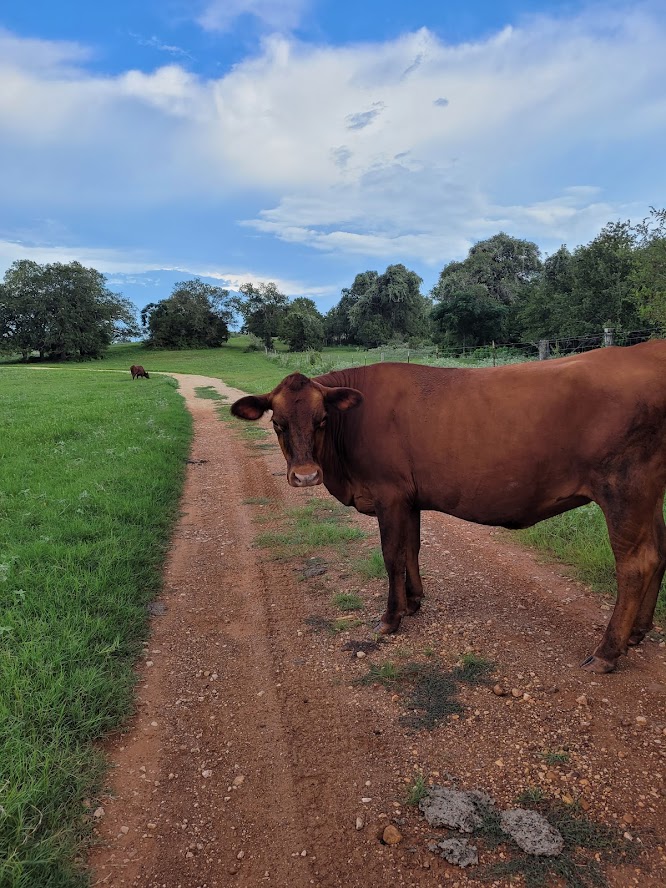 While our Navy life took us coast to coast, we lived in tiny apartments and basic military housing where every house looked exactly the same. After moving 9 times in 16 years and most recently living in an RV for nearly a year, we were pretty clear on what we wanted.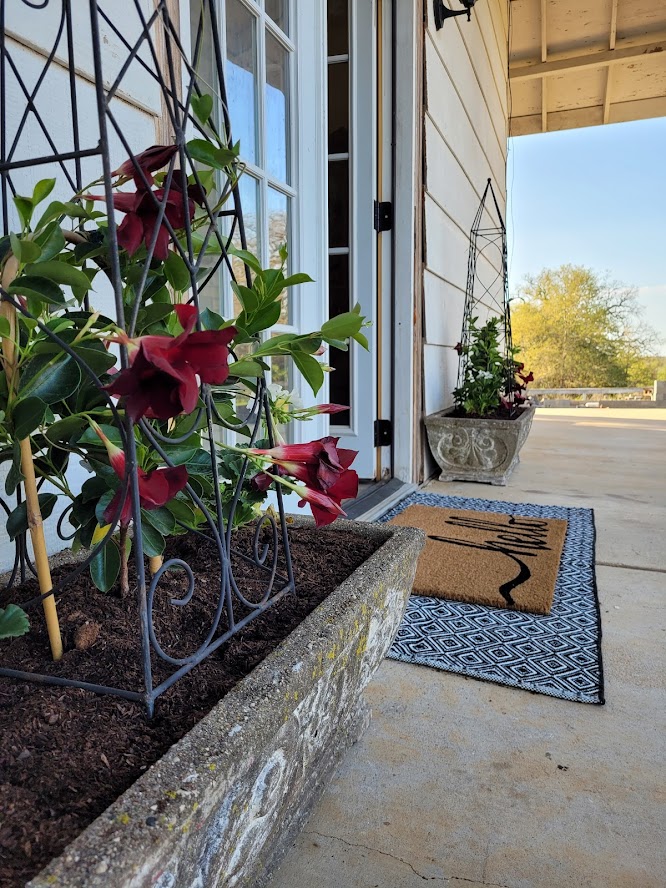 Warm weather was our top priority! Escaping the painfully cold Chicago winters and the strong desire to never lift a snow shovel again drove us to the south.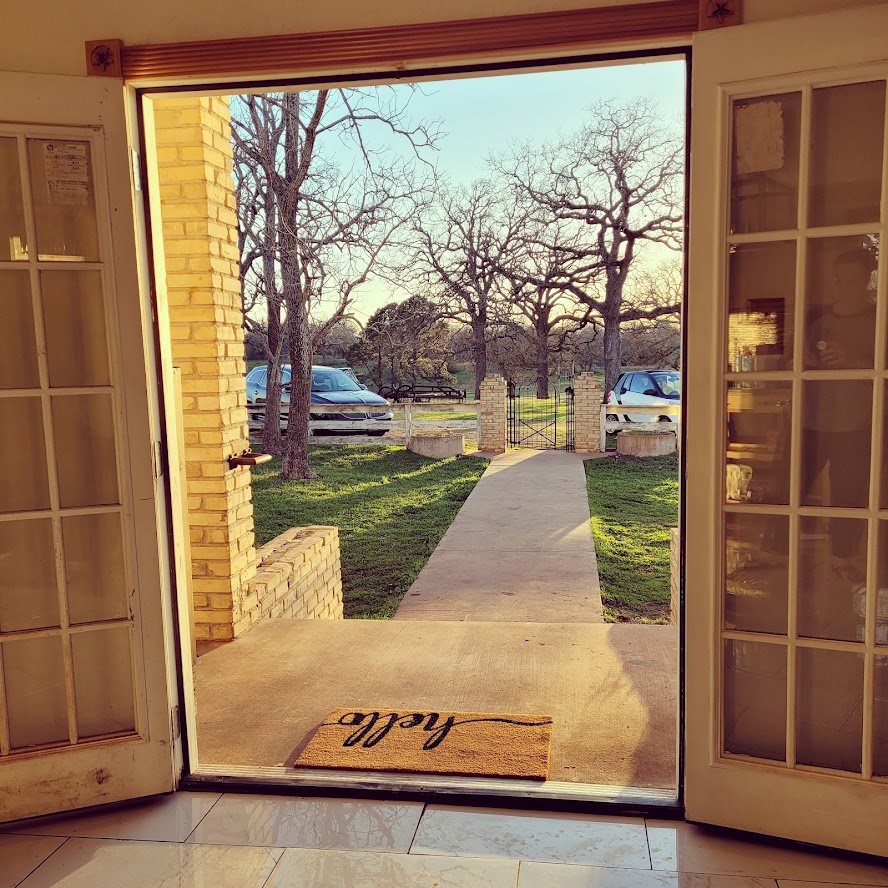 When I say this place checked all of our boxes, I am not exaggerating one bit. Of course, all the work that came with the property and houses (there are two) were not on the wish list but God listened to every detail and he answered our prayers.
House on a hilltop. Acreage for animals. Swimming pool. Wrap around porch. Warm weather. Nice neighbors. Peace and quiet. The right price!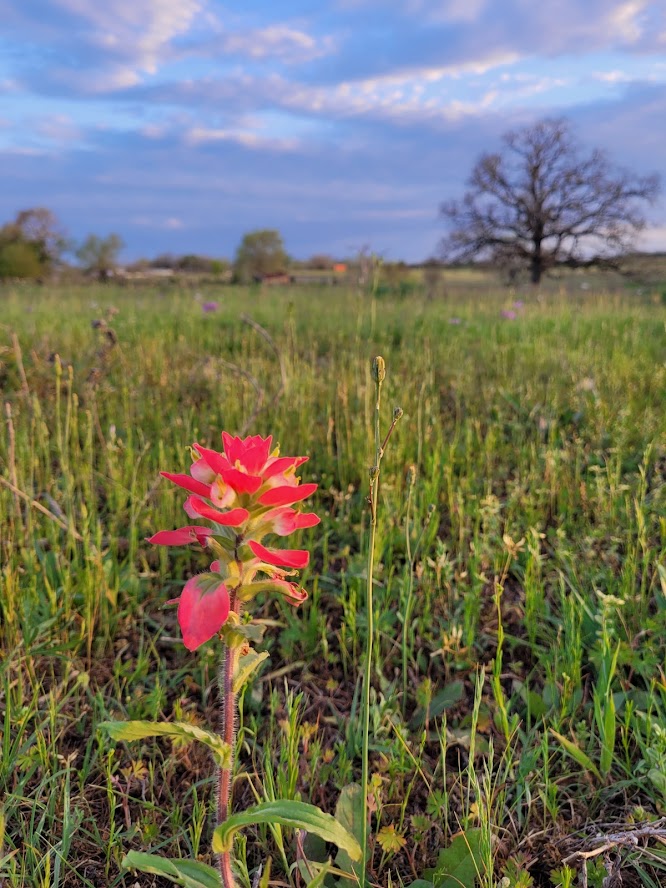 Getting Settled on The Ranch
We moved here March 2, 2020 and it still takes my breath away every time I walk up that half mile, winding driveway and see our beautiful home sitting high on the hilltop. I literally stop in my tracks and offer up a prayer of gratitude each and every day.
We found a large home perched on top of a hill overlooking luscious green pastures. The main house is perfect for family gatherings with a swimming pool and outdoor entertainment area. We also have enough land to raise chickens and possibly a horse or two. Our neighbors are out of sight and traffic is non-existent.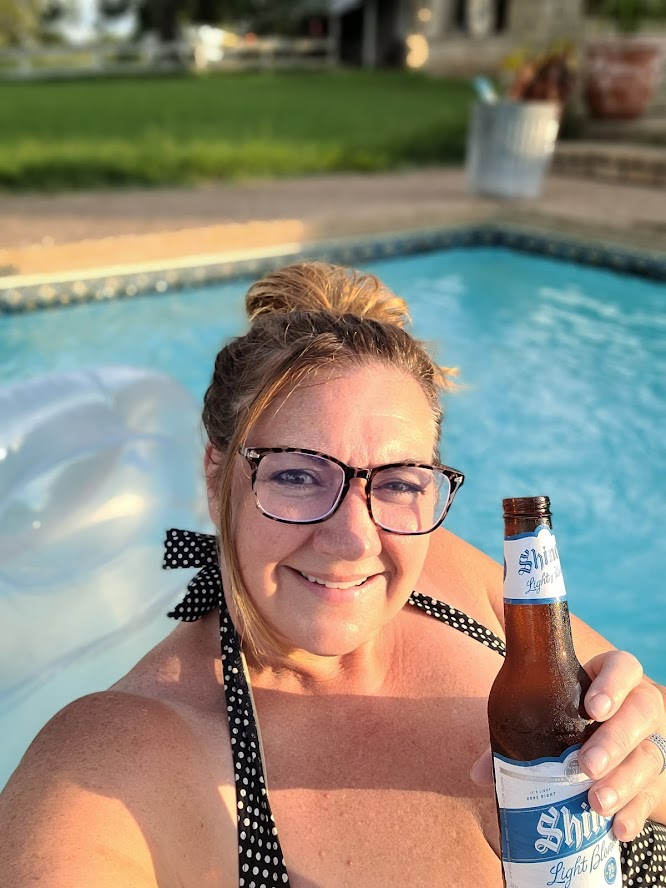 Ranch life also comes with a lot of work. Sadly, this property was severely neglected by the former owners. We have cleaned up 14 piles of trash scattered across the 25 acres and filled an entire dumpster with junk stored in the guest house.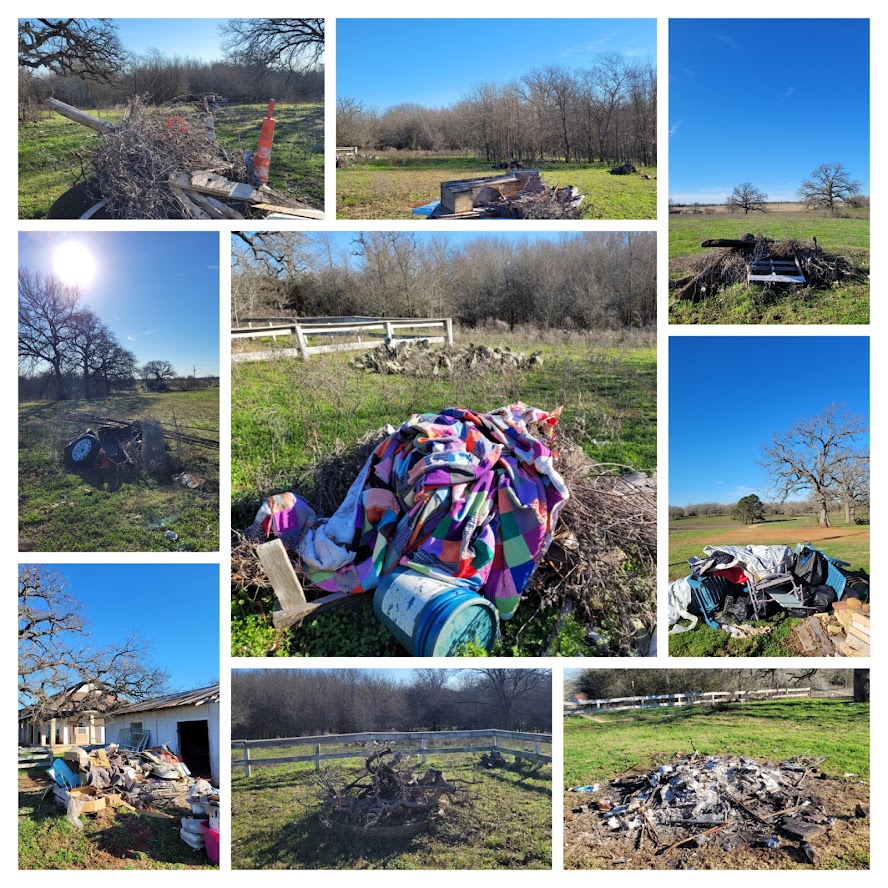 We have made significant progress in cleaning up the ranch and making the house livable while adding a walk-in pantry and indoor laundry room. Reconfiguring the staircase added 6 feet of space to the living room and allowed us to add a small powder room centrally located on the first floor.
I am excited to share the renovations with you and take you along on this new journey. There are definitely lots of DIY projects happening here and I am checking them off my long list one by one.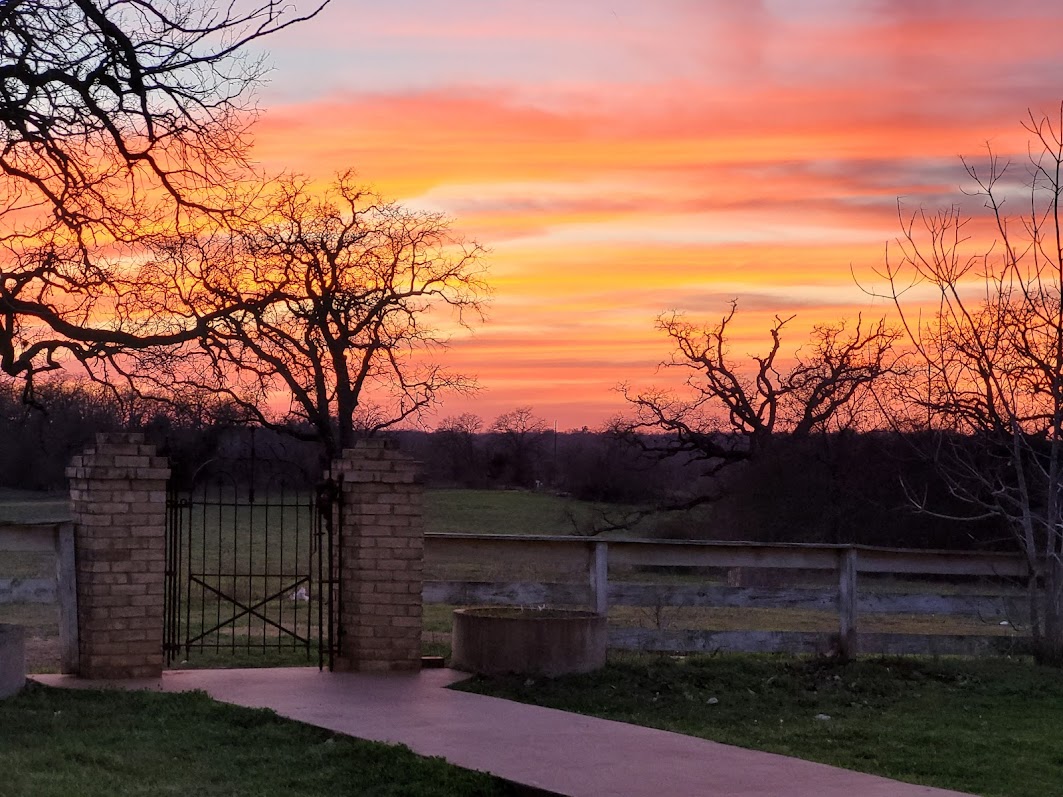 Today, I am a Texan watching the sunset off my front porch.