This white bean chicken chili is easy to prepare with left over chicken and ingredients readily available from your pantry. This particular recipe isn't spicy at all but you could easily add some jalapeno and increase the heat factor.
Who doesn't love an easy weeknight dinner made in the slow cooker? During the winter months, my slow cooker is working overtime with soup, chili and pulled pork.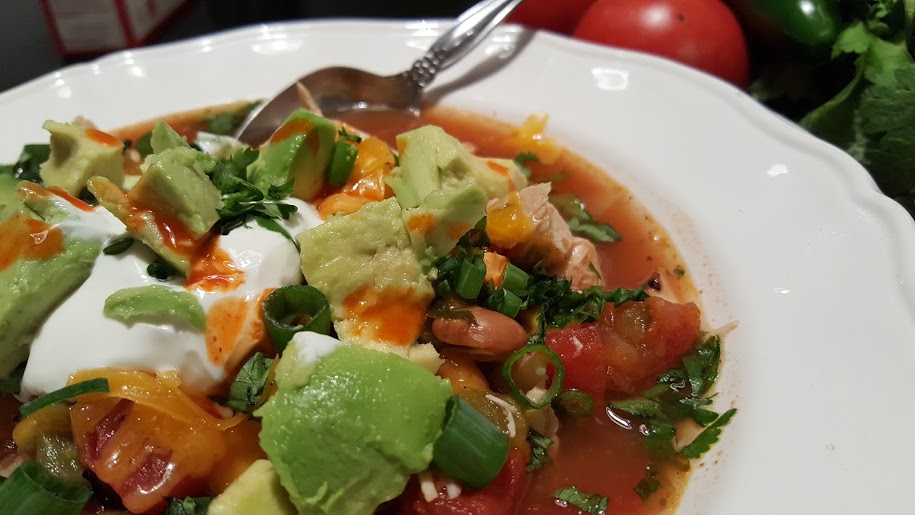 The best way for me to describe white bean chicken chili is that it's a combination of soup and chili. It's a delicious change from the thick and heavy tomato based chili with layers of amazing flavors in a chicken broth base.
Topping the white bean chicken chili with fresh avocado and cilantro keeps it light and healthy and adds to the layers of flavor. My kids love that this white chili isn't too spicy but my husband has no problem bringing up the spice factor with some sliced jalapenos.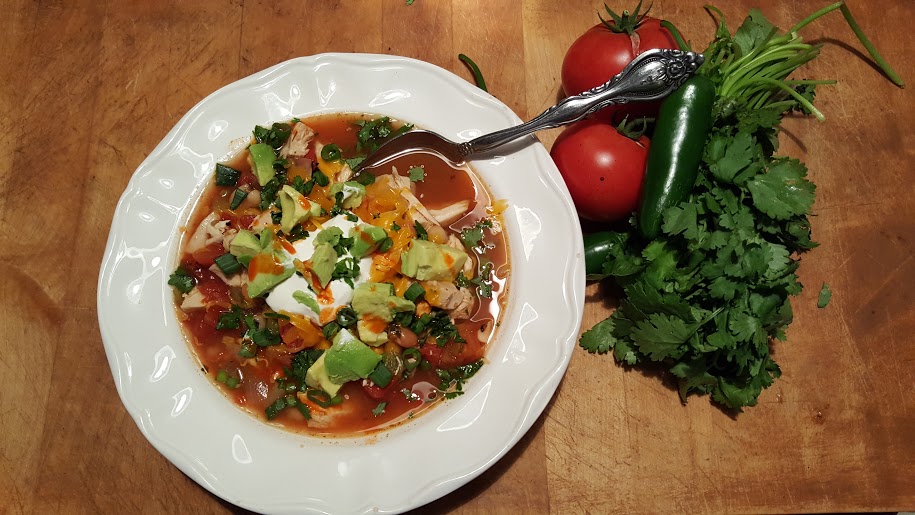 White Bean Chicken Chili Ingredients
3-4 cups of cooked chicken breast, cubed (can substitute left over pork loin)

3 cans of chopped chilies, undrained

2 cans of great nothern beans or pinto beans, drained

1 (28 oz) can of diced tomatoes

1 small onion, chopped

4 cups of chicken broth

2 tsp salt

1/2 tsp cumin

1/2 tsp oregano

2 garlic cloves, minced
White Bean Chicken Chili Toppings
Avocado, diced

Cheddar Cheese, shredded

Green onions, chopped

Jalapenos, sliced

Fresh cilantro, chopped

Sour Cream
Place all of your chili ingredients into a slow cooker, cover with lid and cook on low for 6 hours. Ladle soup into bowls and sprinkle with your favorite toppings and a dollop of sour cream. Eat and enjoy!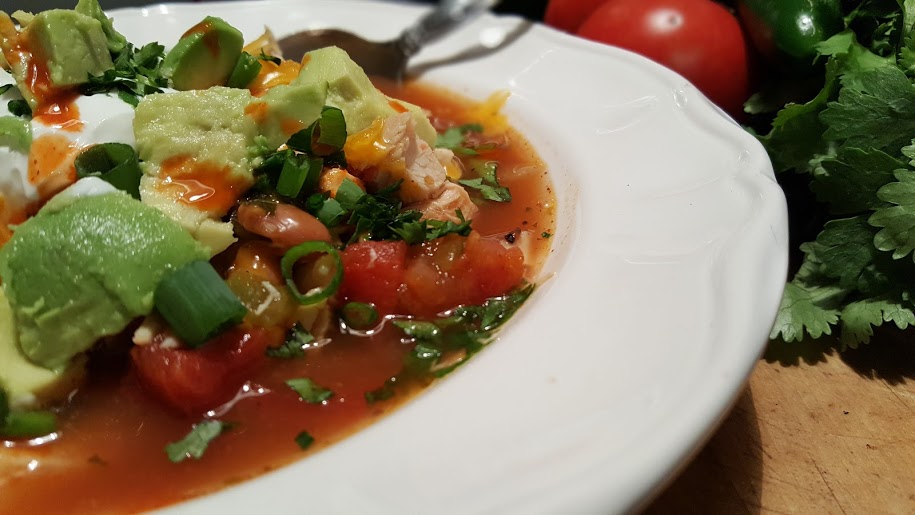 I am always looking for new chili recipes to add to my collection. Today I am partnering up with some of my blogger friends to bring you a virtual chili cook off. We have each shared a favorite recipe and this white bean chicken chili will have your family asking for more. 
<