Each month I team up with my blogging friends and share a craft project with you made from supplies I have been hoarding collecting.  We call it the Craft Room De-Stash Challenge. Today I am showing you how to DIY tassel throw pillows.
*This post contains affiliate links and you can read my full disclosure here.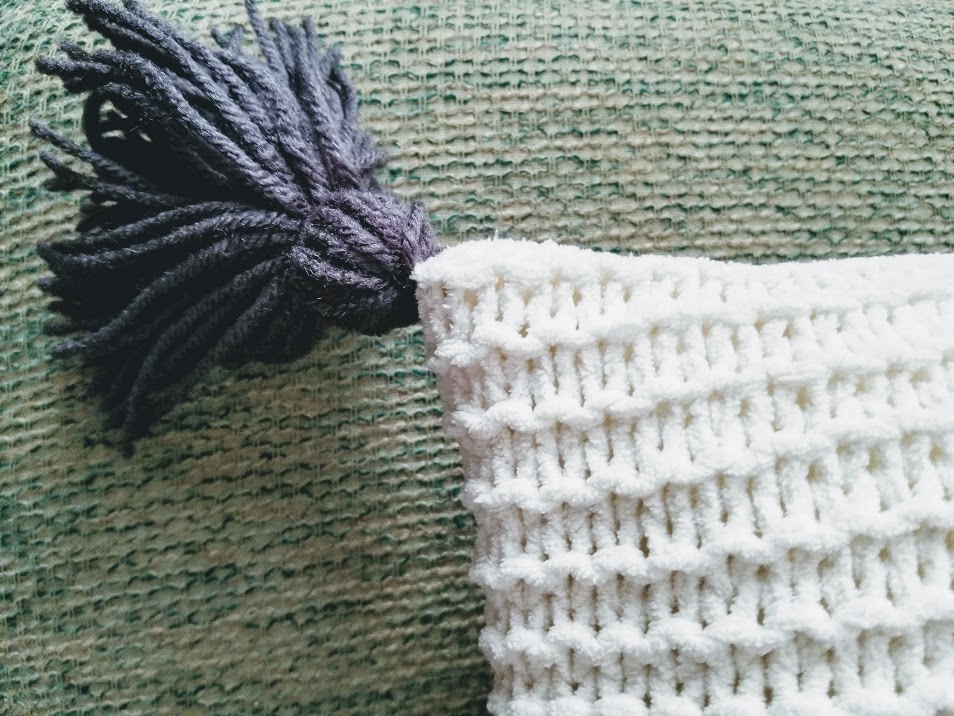 I am loving the new Hearth & Hand line at Target from Joanna Gaines. There are so many fun and decorative pieces available but when I saw the knit tassel throw pillows I had a light bulb moment on how to DIY tassel throw pillows of my own.
Yes, a true DIY'er falls in love with an inspiration piece and then says "I can make that myself". Especially when that particular item is NO LONGER AVAILABLE! Yes, I can't find it on the Target website anymore so I am determined to make it myself.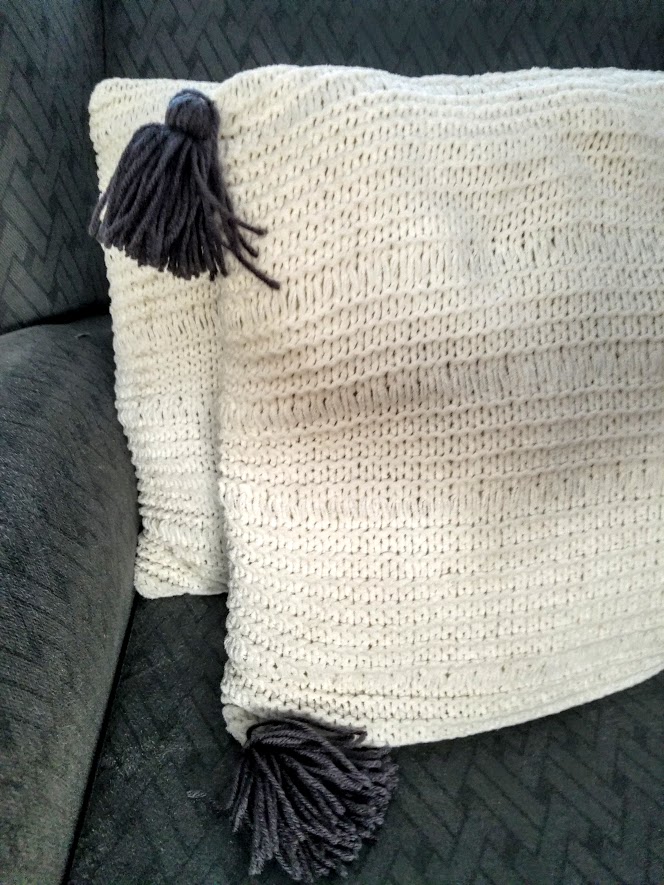 I've kind of, sort of been addicted to making pom pom garland and knew that I could make my own interpretation of the knit tassel throw pillows by using the same technique as the pom pom maker. 
How to DIY Tassel Throw Pillows
Coincidentally, I picked up a pair of white knit throw pillows at the thrift store for $5 but if you don't have knit throw pillows you could use an old sweater or knit blanket to make your own slipcovers. Or you could just use a regular throw pillow you already have sitting on your couch.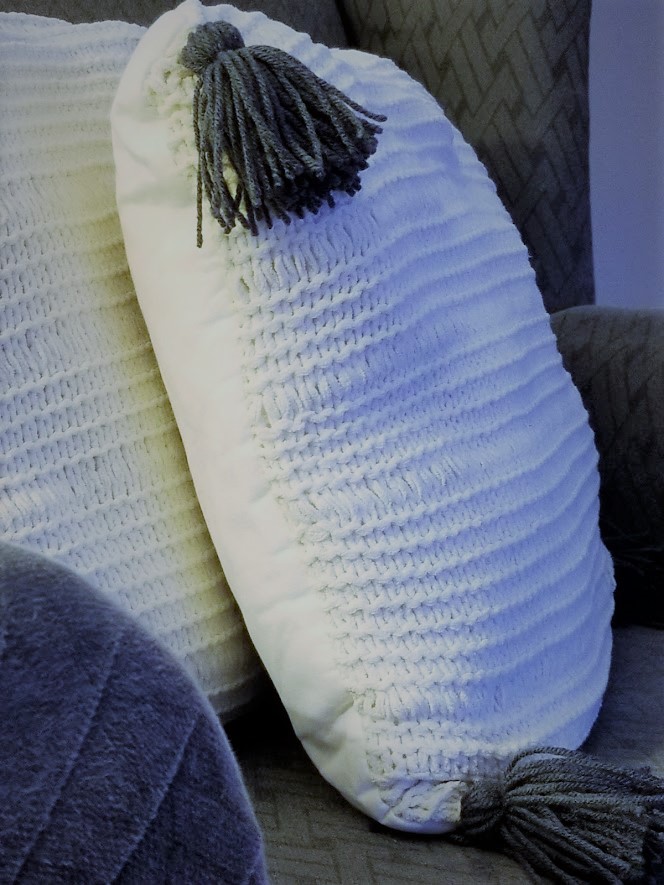 Once you settle on the type of throw pillows you would like to use you need a piece of scrap wood or a book to make the tassels. 
If you would rather make pom poms for your pillow you MUST get a set of these pom pom makers. They are very inexpensive on Amazon and you will be cranking out pom poms like a factory.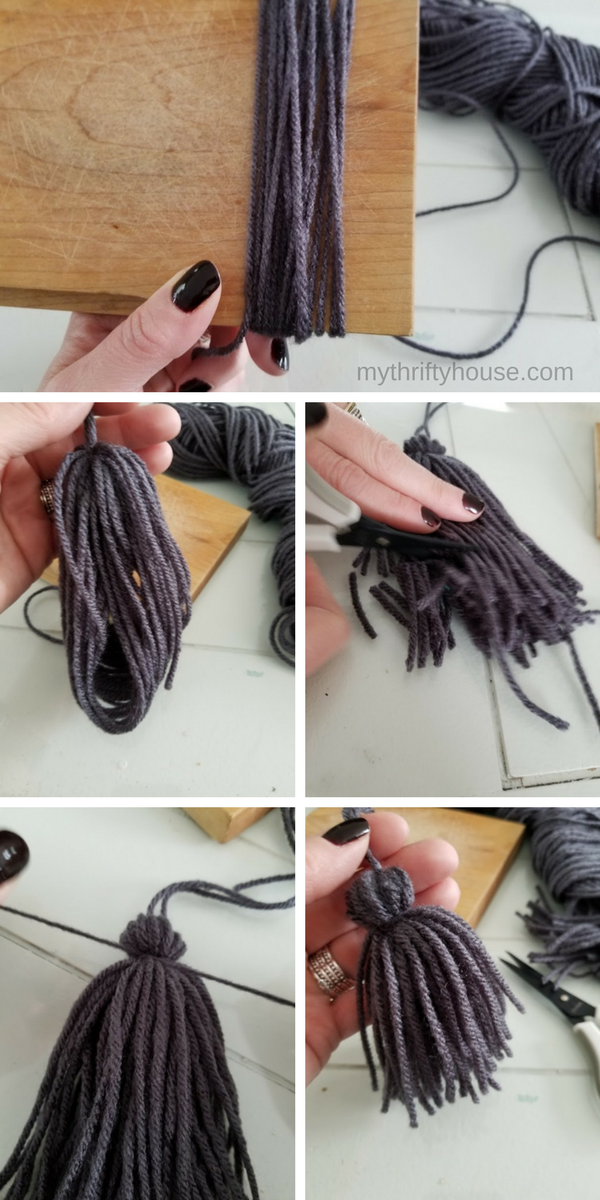 For my throw pillows I used a piece of wood that was 5 inches wide and I wrapped the yarn around the wood to make my tassels. You can make them however big you want to make them. That's the beauty of being a DIY'er.
Once the tassels were completed I attached them to the corners of my knit throw pillows and that was it. With some inspiration and minimal craft skills, my DIY tassel throw pillows are jazzed up and a cute accent in my living room.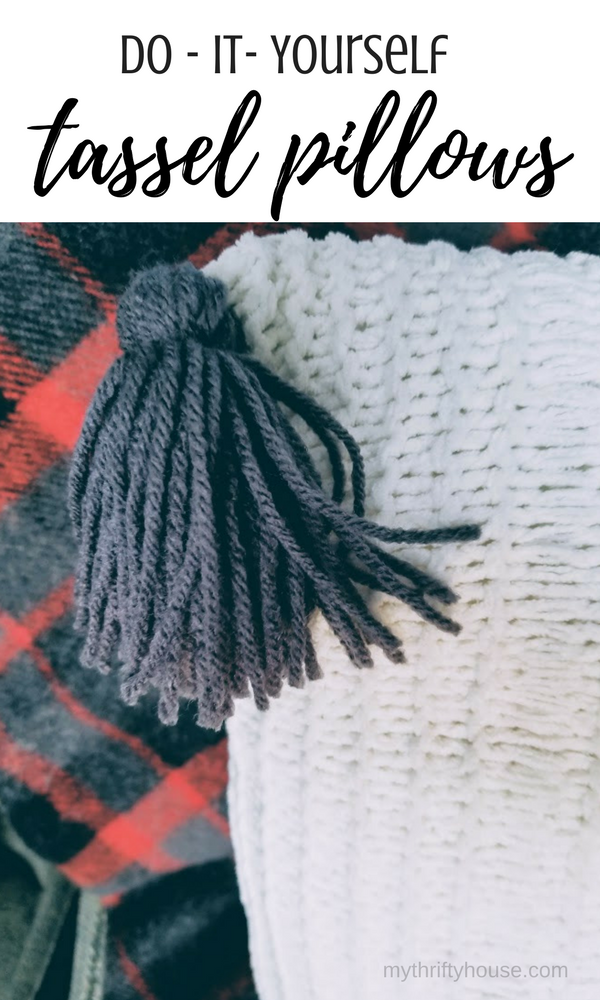 As I said earlier, every month a group of bloggers are challenged by C'mon Get Crafty to create a new craft or project from their own stash of goodies! Check out some awesome creations you might be able to make from your own stash! #CraftRoomDestashChallenge