Last week I mentioned in my weekly Whole30 newsletter that I was tired of salad and needed some comfort food. These savory Whole30 Sweet Potato pancakes (also known as latkes) topped with some garlic dill mayo were oh so very comforting.
Obviously, cheese and carbs would be my normal "go to" comfort food so I had to improvise and come up with a compliant option.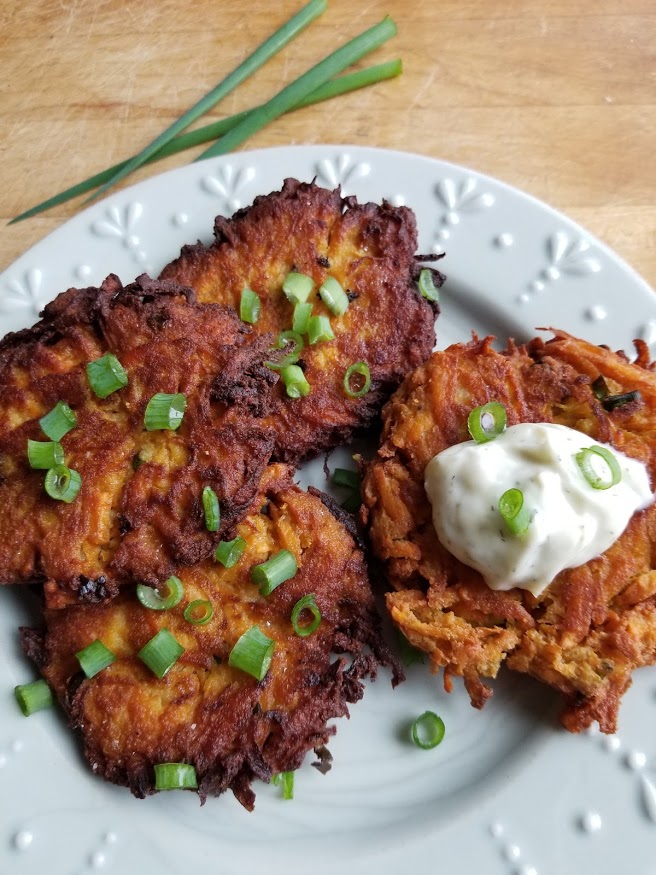 Sweet potatoes are something that I have come to love and eat at least once a week in place of regular potatoes. I usually make a simple hash with roasted veggies but I was craving something fried, crispy and savory.
With all of the spices I added to my shredded potatoes, these Whole30 sweet potato pancakes were delicious as a stand alone side dish and almost reminded me of the flavor in a hush puppy. (Next time I will be frying them up in little balls.)
Of course, there were no leftovers because my family loved them too and they didn't even know that the pancakes were Whole30 compliant. Bonus!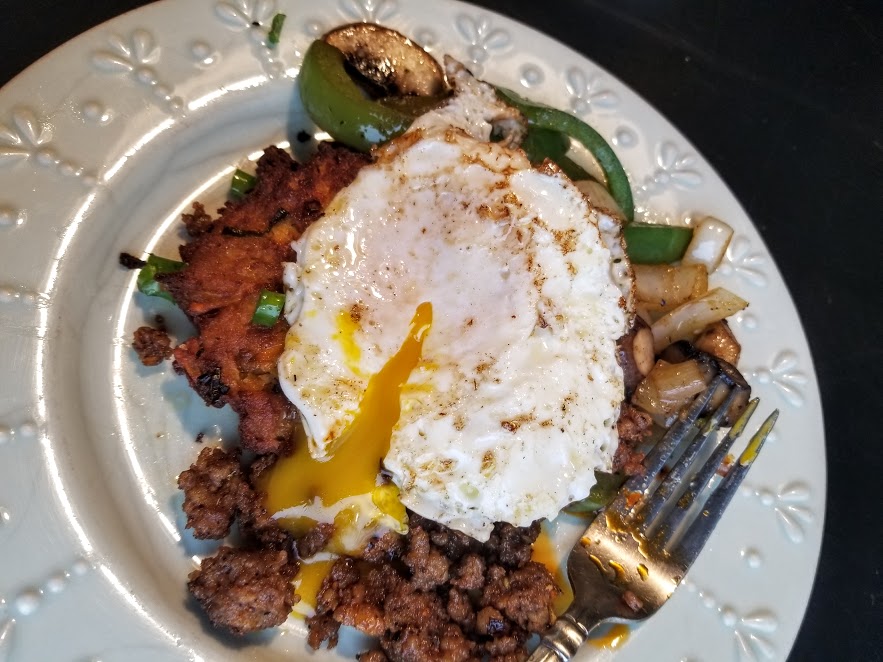 I was able to save one potato pancake for breakfast and loaded it up with layers of sauteed pepper, onions and mushrooms along with some chipotle seasoned pork sausage and a fried egg.  
The savory flavor of these sweet potato pancakes was so delicious and comforting. Just what I was looking for to change things up in my weekly menu.
I am also loving that I was able to get more than one meal out of the the pancakes.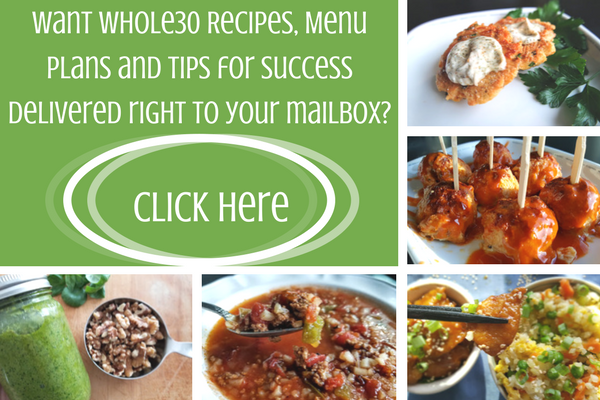 Ingredients & Directions for Whole30 Sweet Potato Pancakes
2 cups shredded sweet potatoes

2 cups almond flour

1 small onion shredded

1 beaten egg

1 tbsp nutritional yeast (optional)

2 tbsp of dried parsley

1 tsp salt

1 tsp pepper

1 tsp garlic powder

1 tsp onion powder

1 tsp smoked paprika 

garnish with chopped green onion (optional)

coconut oil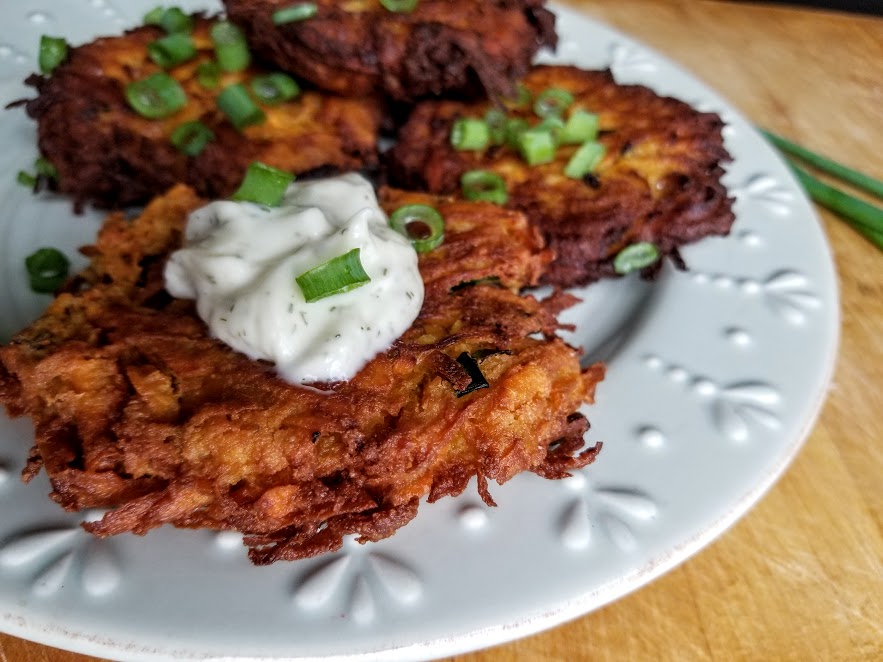 First heat coconut oil in a frying pan and make sure you have enough oil to cover half of the pancake while frying.
Shred the sweet potatoes and small onion into a bowl and pat off some of the moisture with a paper towel. Add 2 cups of almond flower and mix in the beaten egg. Mix in the spices and herbs except the green onions 
Scoop 1/4 cup of mixture into pancake patties and make sure you flatten them so they aren't too thick and cook evenly. Place into the hot coconut oil and fry until golden brown on each side. Drain on a wire rack. 
I topped the sweet potato pancakes with a sprinkle of chopped green onion and some of my homemade Whole30 mayo that I seasoned with 1 tsp of dried dill and 1 clove of garlic. 
Savory, delicious and a perfect comfort food that hit the spot.