As one of 30+ bloggers participating in the Thrift Store Décor Challenge this month, I am excited to share how I took a wooden bowl and turned it into a knock off dough bowl. When you get to the bottom of this post you will be treated to some serious creativity so please hop around to each blog and get to know us.
The Rules:
Upcycle an item(s) from a thrift store, resale store, or garage sale into a new piece of decor.
There's no monthly theme.
There's no budget to stick to.
Meet the Hosts
Amanda | The Kolb Corner    Kim | Made in a Day
Victoria | Dazzle While Frazzled    Pili | Sweet Things
Debra | Shoppe No. 5    Jeannee | Shepherds and Chardonnay    Sue | A Purdy Little House
Kimm | Reinvented    Ann | Duct Tape and Denim    Kathleen | Our Hopeful Home 
Dru | Polka Dot Poplars    Toni | Small Home Soul     Angela | Simply Beautiful by Angela
 Michelle | Our Crafty Mom    Marie | DIY Adulation    Chelsea | Making Manzanita
Michelle | Michelle James Designs     Denise | My Thrifty House    Sara | Twelve on Main
Molly | Just a Little Creativity    Chelc | Inside the Fox Den
Colleen | Life on Kaydeross Creek    Florence | Vintage Southern Picks
Make sure you follow our board on Pinterest for more upcycled decor inspiration!
---
How To Make a Knock Off Dough Bowl
Today I am going to show you how I made a knock off  dough bowl but first let's talk about the history of this rustic, wooden bowl that adorns the farmhouse tables of the home decor community.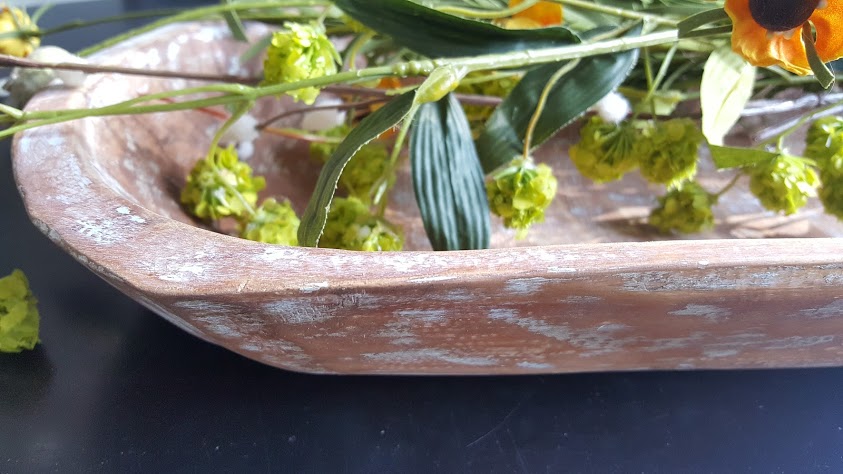 History of the Wooden Dough Bowl
A traditional dough bowl, also known as a bread trough, is typically a shallow, wooden bowl hand carved into a rectangular or oval shape. Over the centuries it has traditionally been used to make bread by many different cultures across the continents. After the bread ingredients were mixed in the wooden dough bowl it would be left snugly in the bowl to rise until it was time to be baked. Wooden dough bowls were handcrafted into various sizes and were often passed down through the family.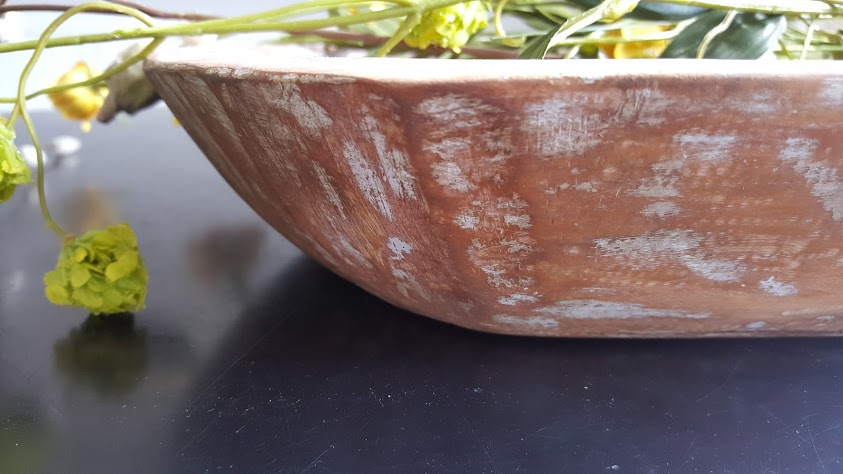 Decorating with a Wooden Dough Bowl
So now that we have the history of the dough bowl out of the way let's talk about how this rustic bowl has taken the home decor scene by storm. (Thank you Joanna Gaines.)
As you know, I have moved coast to coast and in my travels over the years I have seen tons of these bowls at the flea markets and thrift stores but never had any interest in them because I thought it was too primitive looking for my decor.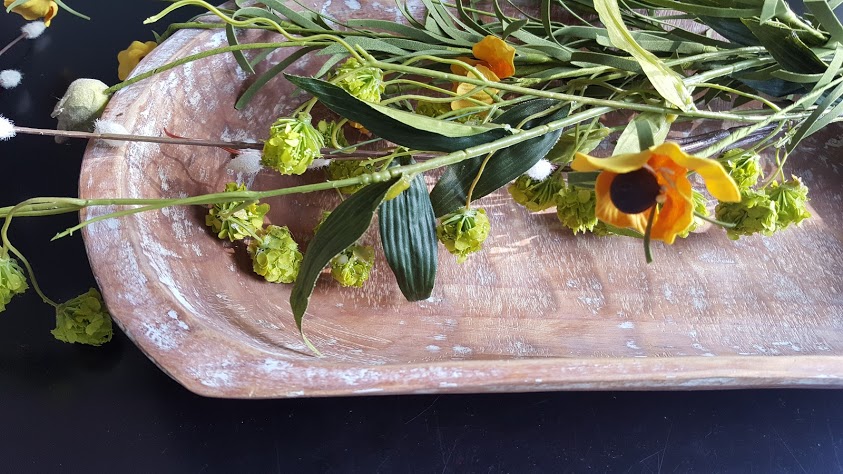 That was before I fell in love with the farmhouse look and way before my flea market style had evolved into how I decorate my house. I love the  look of anything worn, well used and oh so very loved with a great story and the wooden dough bowl checks all those boxes but the price most definitely didn't fit into my thrifty budget.
Making a Knock Off Dough Bowl
Yes, you can purchase a dough bowl on Amazon but you're going to pay for it. Look at these prices below.


After I got over the sticker shock of the prices being asked for the dough bowls I did what any DIYer would do. I headed straight over to Pinterest to do some research.
I also kept my eyes open as I scoured the flea markets and thrift stores for a dough bowl and then one day I came across a rectangular, hand carved, wooden bowl that looked a lot like a wooden dough bowl but it was just a decorative bowl from a big box store.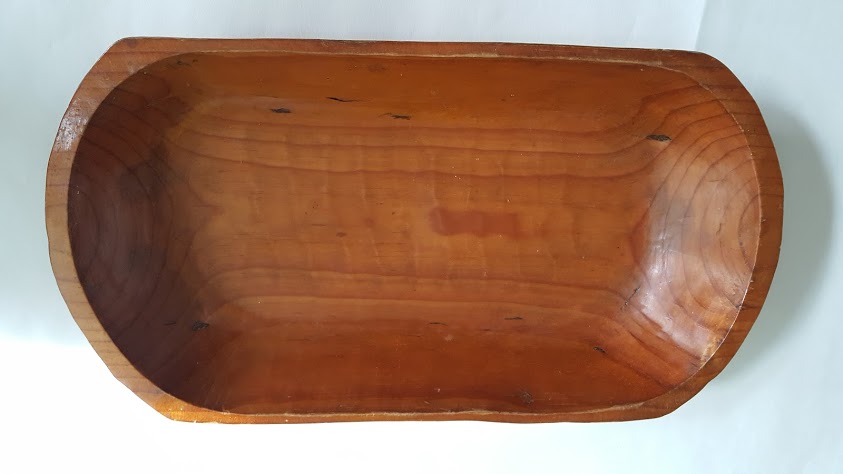 It was the right shape and size but the orange, shiny color was all wrong however, I purchased the bowl for $5 because I knew I could make my own knock off wooden dough bowl with some of my homemade chalky paint and sandpaper.
I started by sanding off the shiny varnish with some heavy grit sandpaper. As you can see after the sanding the texture and hand carved details were much more noticeable.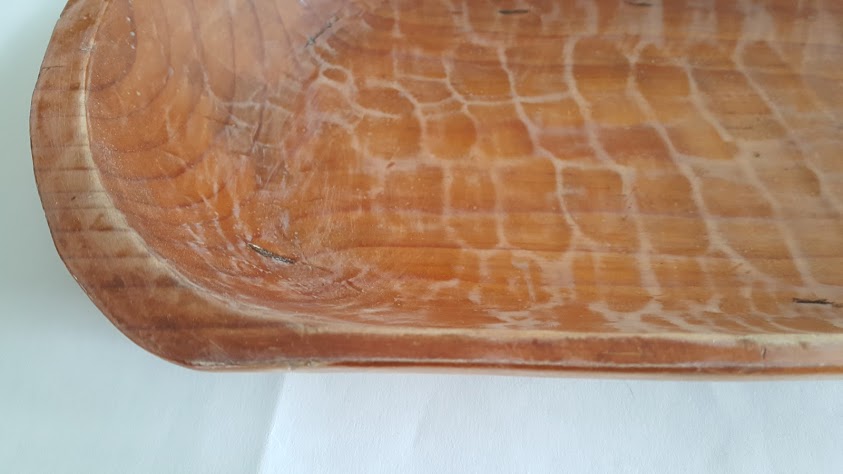 I added a layer of my homemade chalky paint in a light aqua blue color and let it dry for about an hour or two.
Then I went to town sanding and distressing the dough bowl until it looked rustic and worn like a well used vintage dough bowl.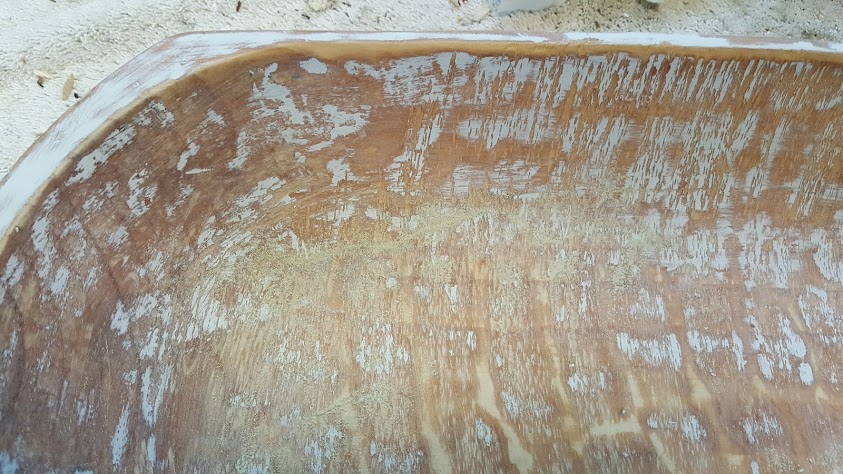 For the last step I rubbed it down with some antique wax which really made the distressing and patches of chalky paint pop along with all of the texture and hand carving.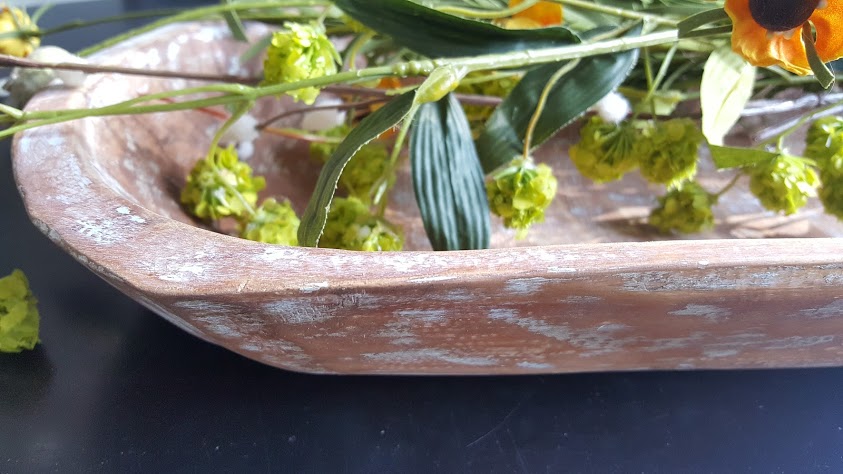 Wooden Dough Bowl Ideas
I started a Pinterest Dough Bowl Board to capture all of the unique ways people are decorating with this handy bowl that is now being used for anything but making bread these days.
I have also gathered some ideas from my friends to see how they are using their dough bowls in their home decor. Good stuff below and I have a lot to learn from them when it comes to styling my knock off dough bowl.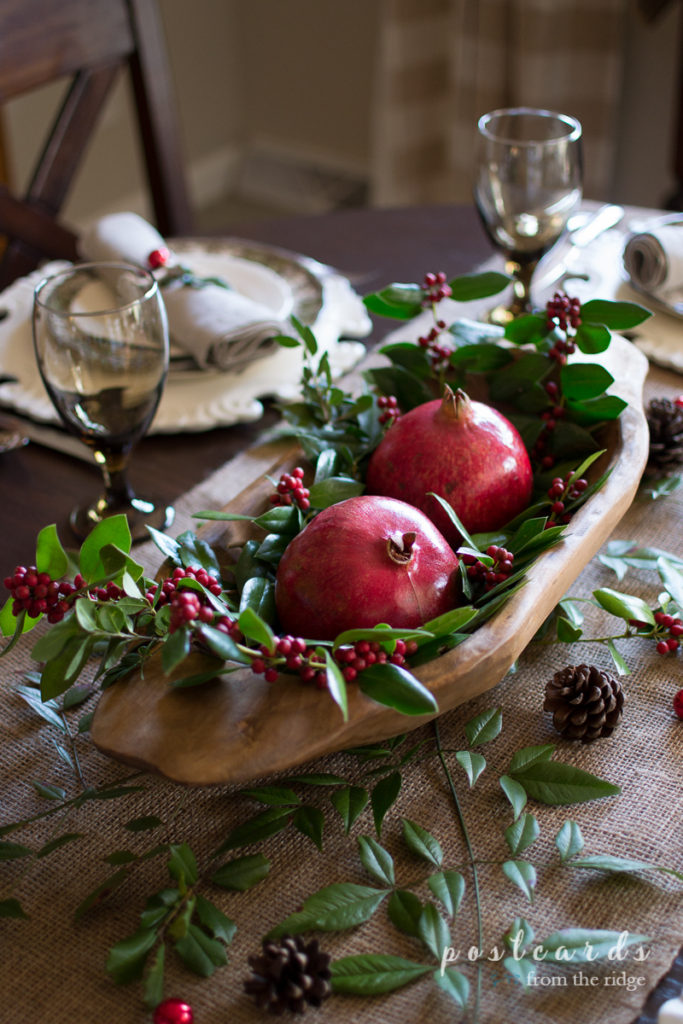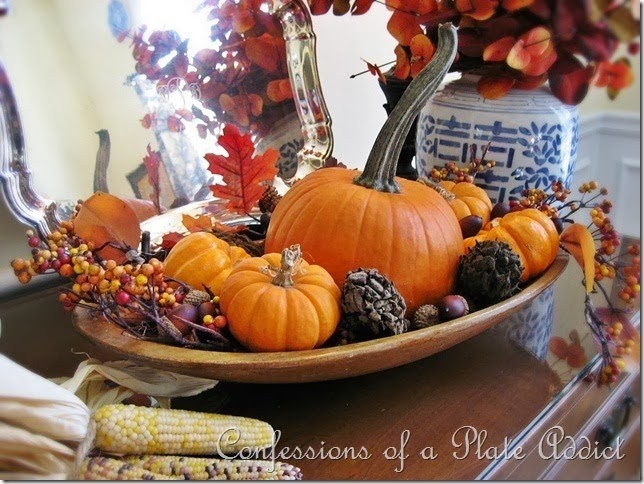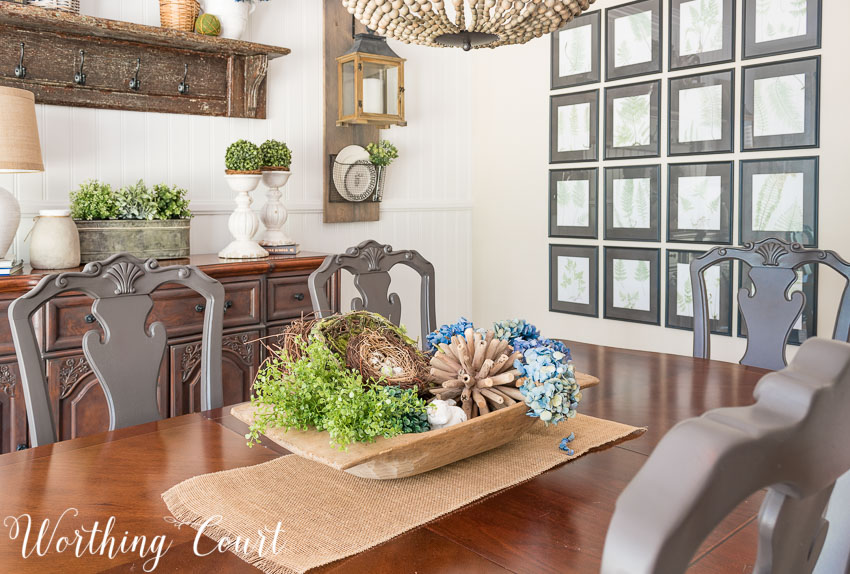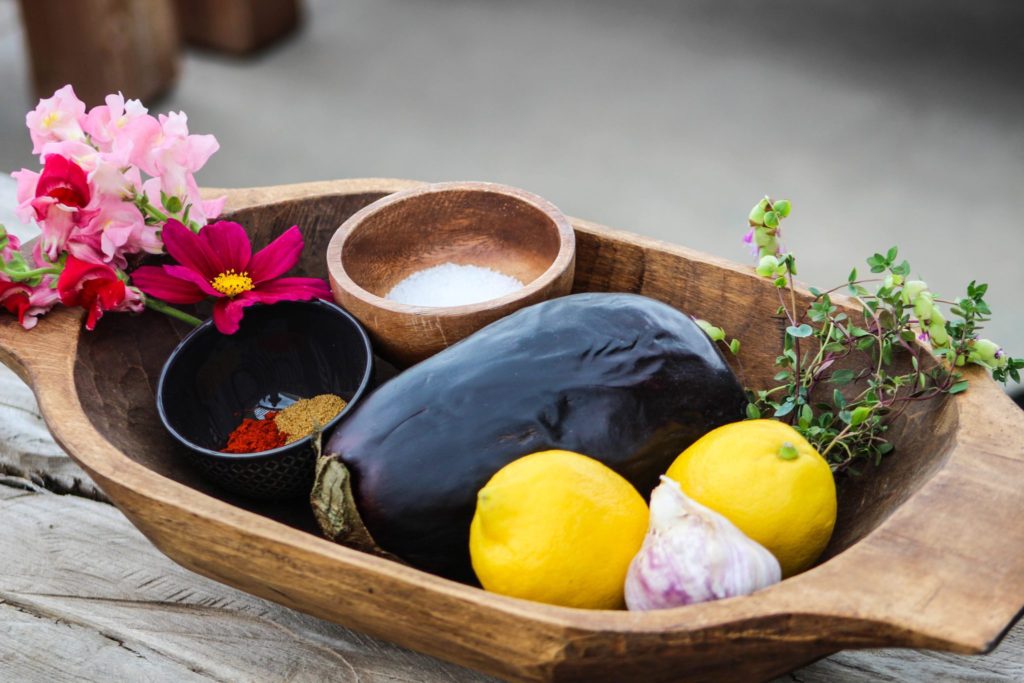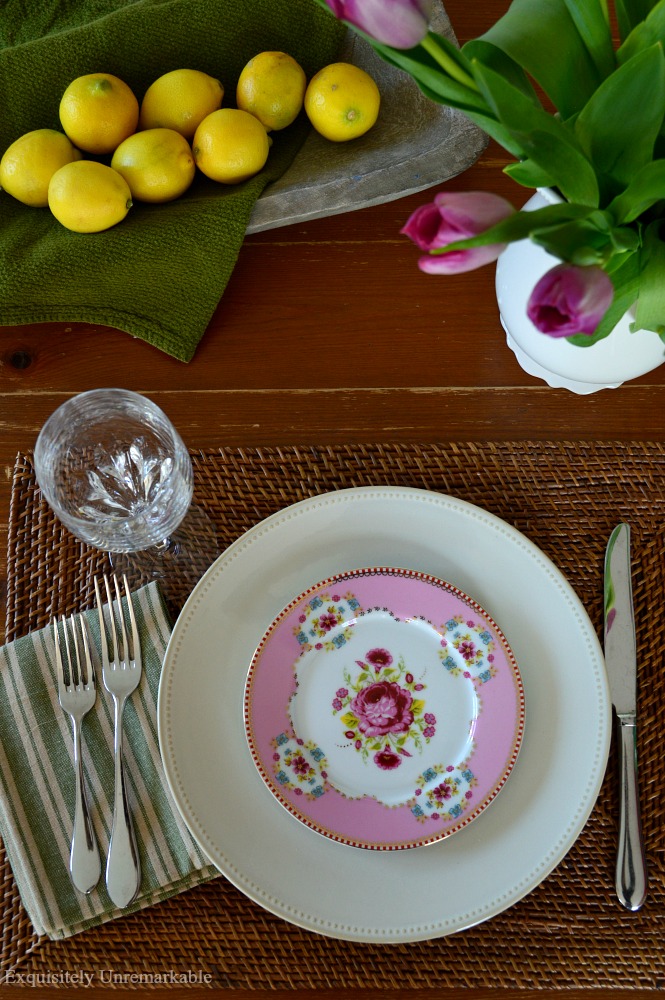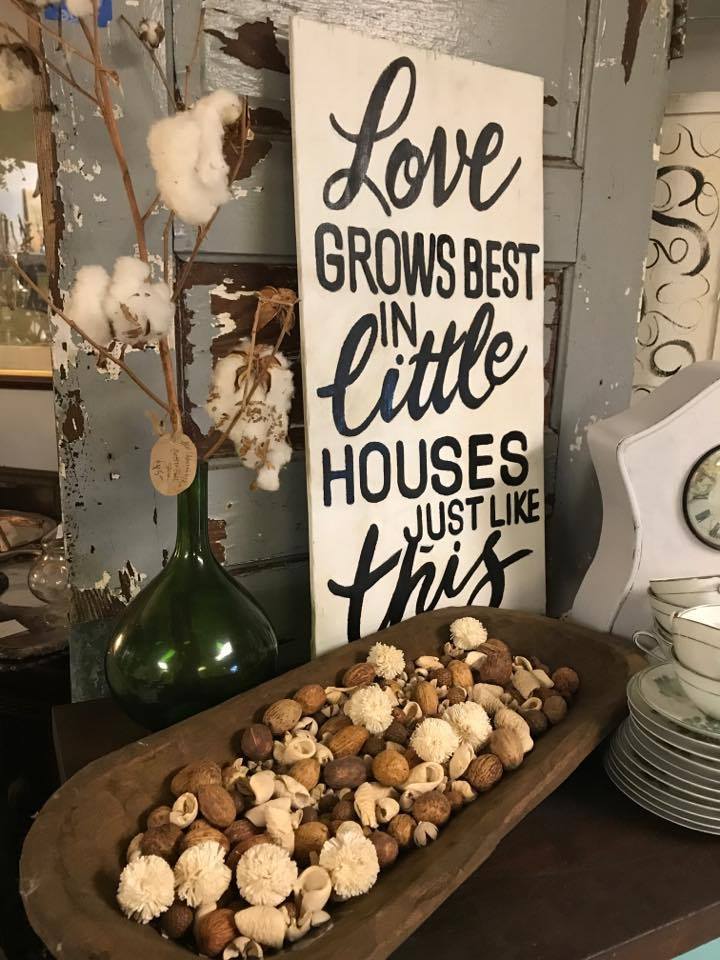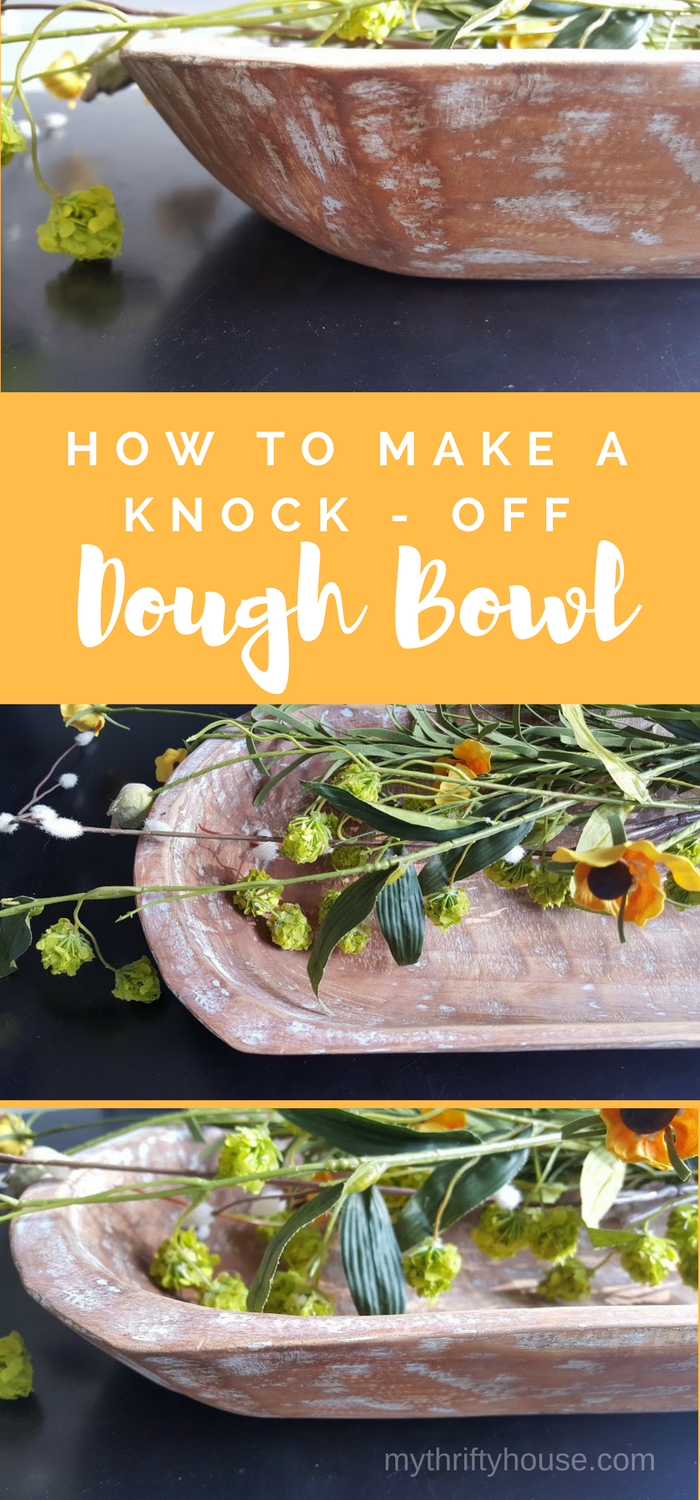 ---
And now for more thrifty goodness!
Check out what my fellow upcyclers created below!