This Whole30 Stuffed Green Pepper Soup is part of a fall recipe round up. Make sure you scroll to the bottom and check out some of the other delicious fall recipes being shared.
If you are a fan of stuffed green peppers that are typically baked in the oven you are in for a real treat with this Whole30 stuffed green pepper soup. I guarantee you this quick and easy soup is going to become a family favorite recipe.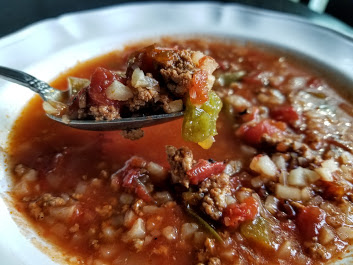 I have been making stuffed green pepper soup for years in my slow cooker and there is never a drop leftover. (In our house, we call it Maddie's favorite soup because my daughter will literally eat 4 bowls of this soup. It's that yummy!)
I recently did a recipe makeover and my stuffed green pepper soup is now Whole30 compliant because I substituted cauliflower rice for regular rice. I also made it in my Instant Pot in a fraction of the normal cook time.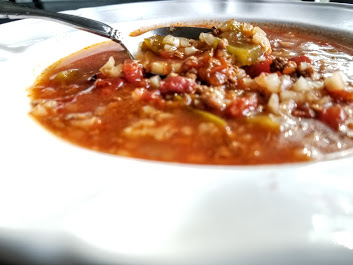 This mouth watering soup tastes just as good as the original recipe because the substitution of cauliflower rice doesn't take away from any of the flavor. Cauliflower rice has the same shape, texture and consistency of regular rice and it takes on the flavor of whatever it is being cooked with in the recipe. In this case, tomato and green pepper and beef stock are the key flavors.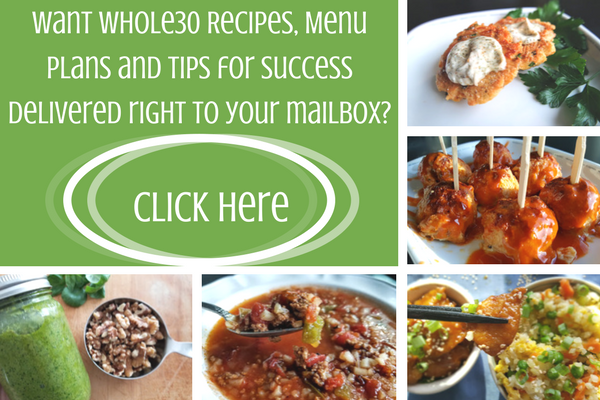 Besides the amazing flavors of this soup it is a quick and easy recipe that can be made in the slow cooker or the Instant Pot.
Click here to download and print recipe

As with most recipes, this green pepper soup tastes better the next day and if you are lucky enough to have leftovers it will be great for lunch the next day. You can find more of my healthy and quick Whole30 recipes here.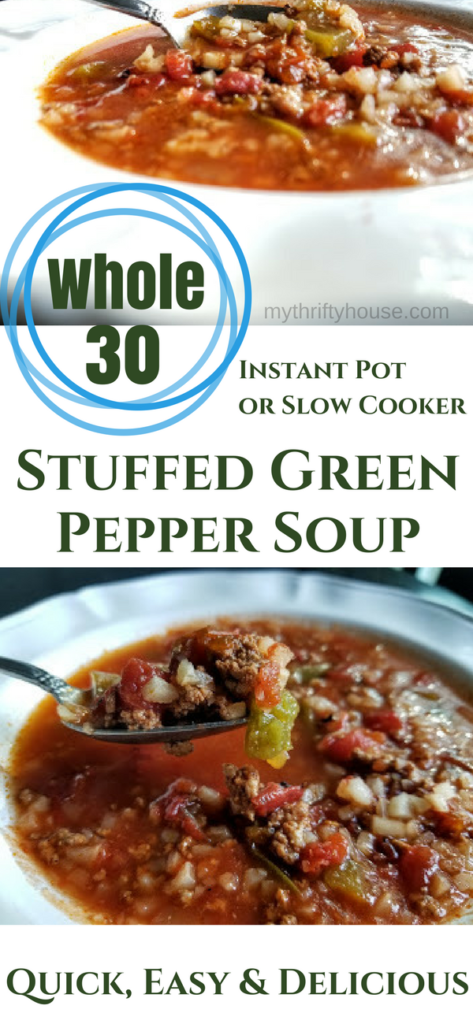 For more delicious fall recipes, make sure you visit my friends.
Home Crafts by Ali Slow Cooker Cinnamon Applesauce