This week I made a vintage book page garland from an old dictionary that was losing it's pages. I have several projects around my home that involve book page art and while I don't advocate tearing up books I do advocate the concept of recycling, repurposing and reusing books.
This book page garland was extremely easy to make and took me approximately 20 minutes total. I now have a dictionary with lots of missing and loose pages that will  be used for many future book page art projects around my home.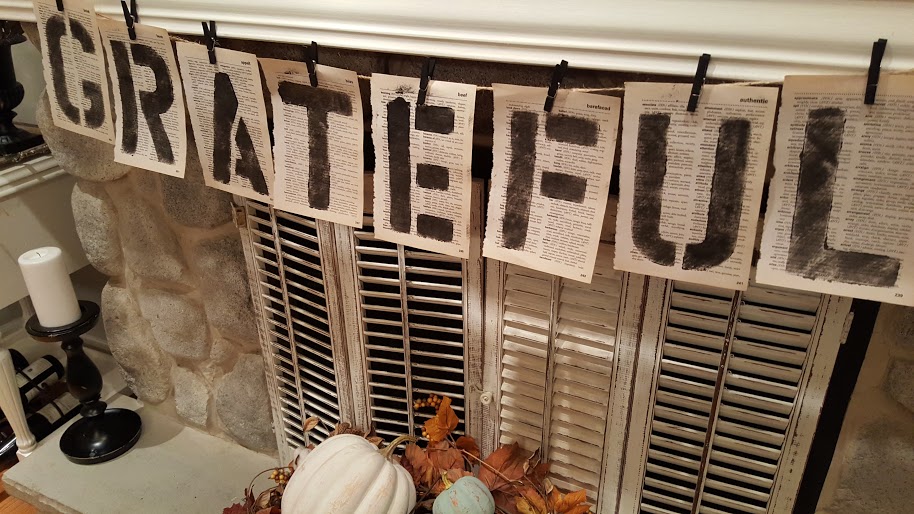 First I gently pulled the pages out of the dictionary. I really like the rugged edge of the torn pages but you can trim them if you prefer a smooth edge.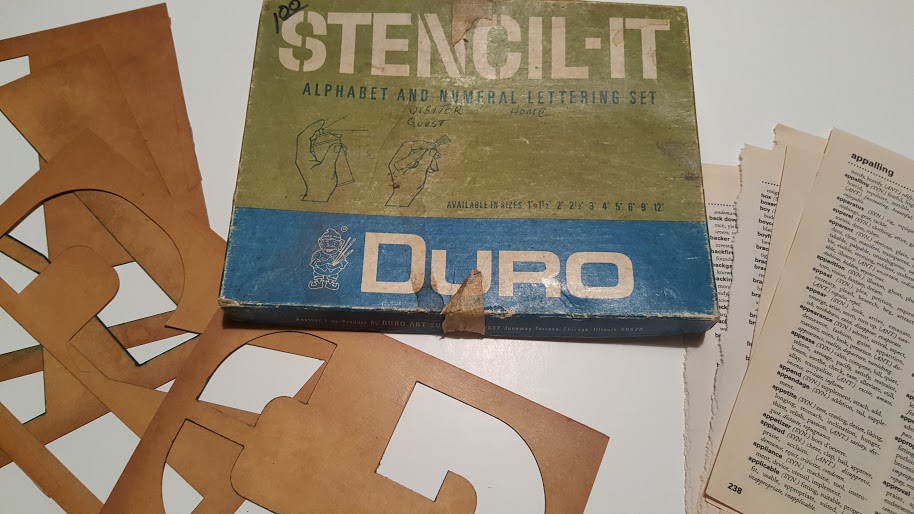 Take a look at those stencils I picked up for $1 at the flea market. They were the perfect size for this vintage book page garland.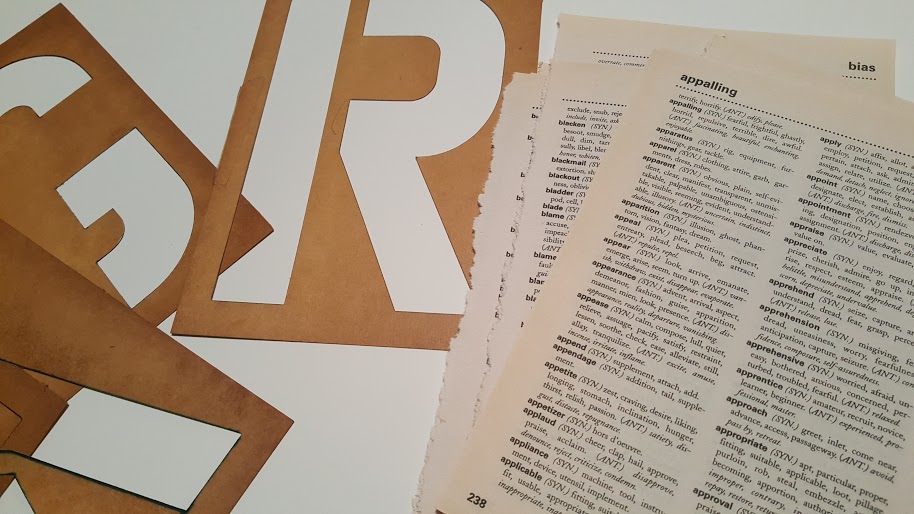 I used some homemade black chalk paint and a stencil brush to add the letters to each book page. I didn't want it to be a solid black letter so I purposely stippled it in a faded and uneven pattern to give the garland a worn look.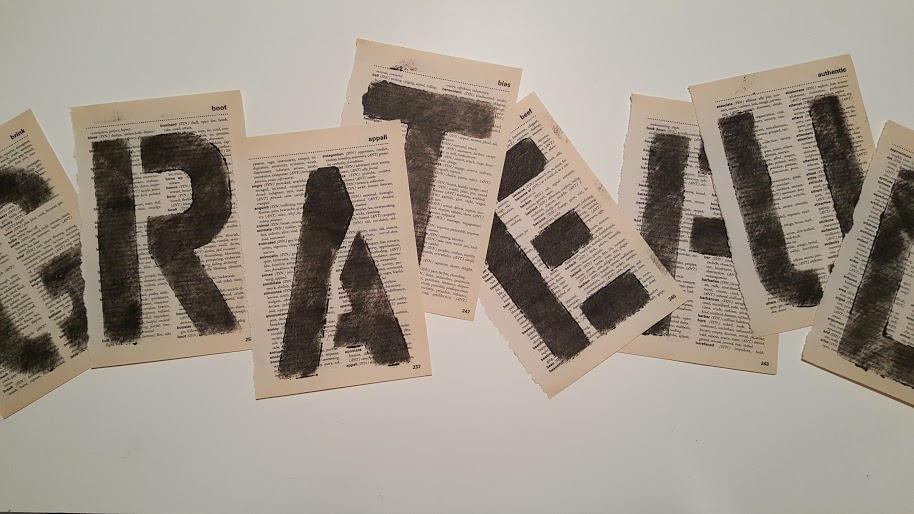 Since summer is officially over I am now focused on the fall décor around my house and I chose the word "grateful" to hang on my fireplace mantle.
I kept it extremely simple and draped a piece of twine across the mantle and hung each book page with a small black clothes pin. I could have punched holes in the pages and thread the twine through the pages but for the sake of time I used the clothes pins and I like the simple texture they add to the vintage book page garland.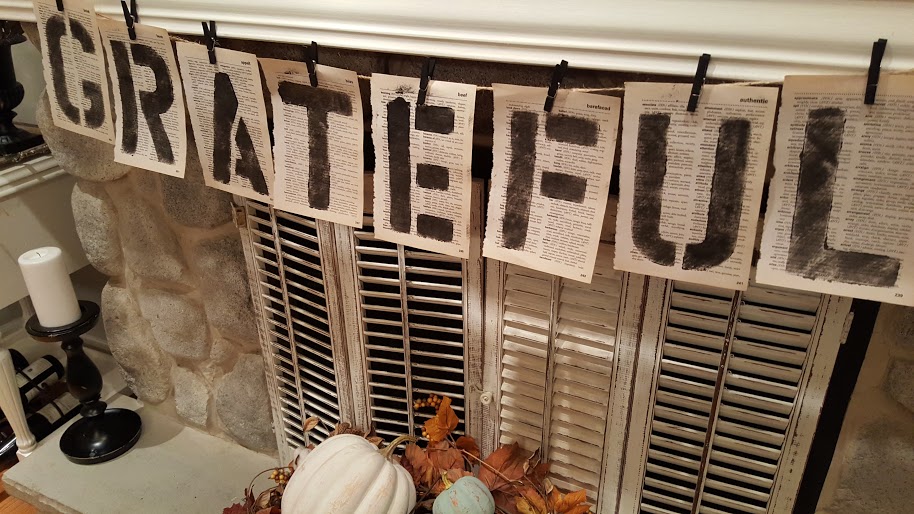 If you love the look of adding book page art to your home décor you can visit my Book Page Art Pinterest Board that is totally dedicated to so many beautiful projects using book pages. Lots of creative inspiration happening there. Don't forget to pin my tutorial and share how easy it is to add some book page art to any décor.