Spring has finally sprung and I am really excited to share with you some fun ideas for creating unique flower planters as well as a trash to treasure (outdoor edition) round-up with my uber creative friends.
Why not think outside of the traditional flower box and get creative while adding some color to your flower garden? One of the best things about repurposing is when someone says "I would have never thought to do that".
Creating Unique Flower Planters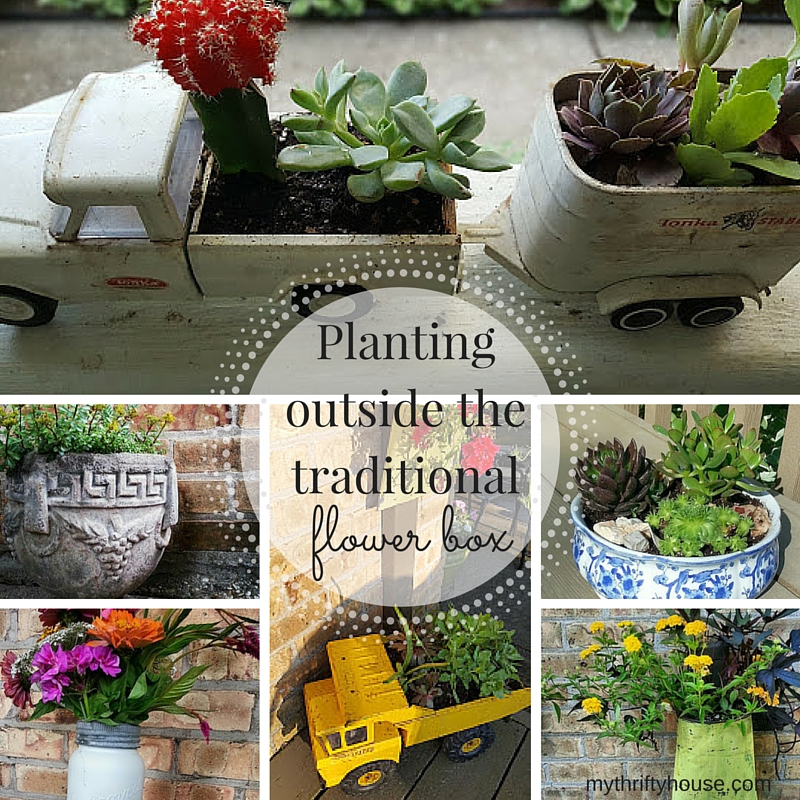 Another great thing about being a junker hoarder collector is that I have a stockpile of fun things that can easily be reused, repurposed or recycled into creative flower planters.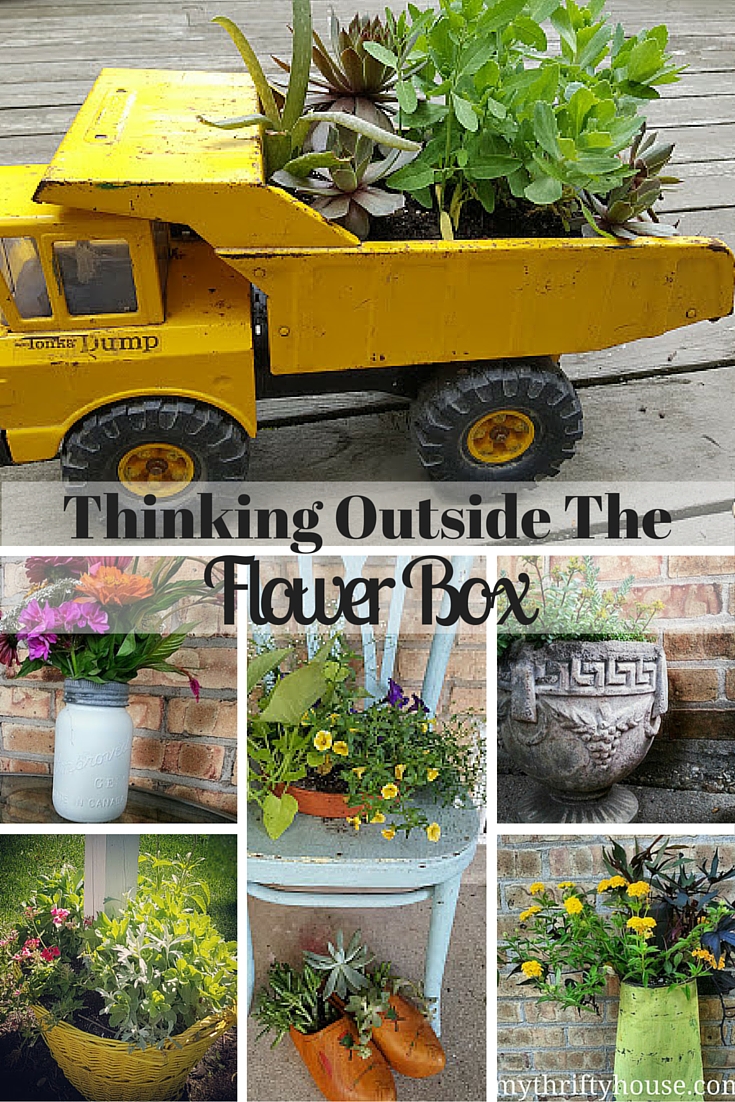 My collection of non-traditional garden planters were filled with succulents and perennials over the weekend. As you can see I have used vintage toy trucks, a cement urn, a painted aluminum bucket, a blue and white ceramic bowl, a painted mason jar and some wooden shoes.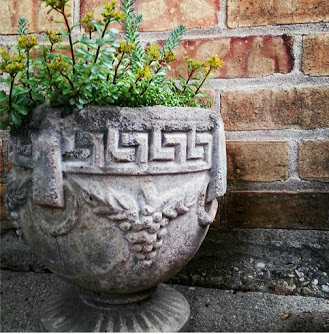 In my book, nothing is off limits when it comes to creating unique flower planters and that includes the kid's toys.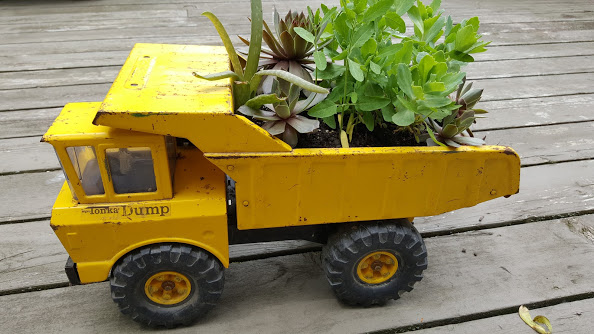 I gave my sweet husband the task of finding something we could use other than a flower pot to spruce up our deck. It should be no surprise he pulled out the Tonka trucks and filled them with succulents. I have to say, these trucks are adorable planters and definitely add an element of whimsy to our deck.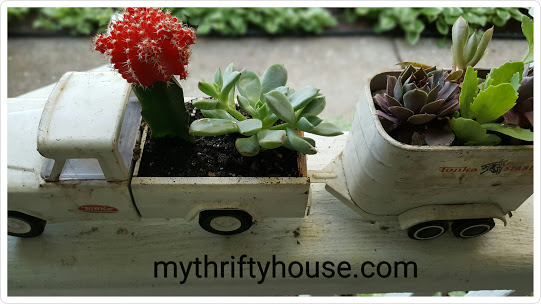 This chair planter has got to be one of my favorite outdoor planters because I bought it at the flea market for $1. Now it sits on my front porch and greets all of my guests with a friendly hello. I am always down for a great deal and how bunch of cuteness.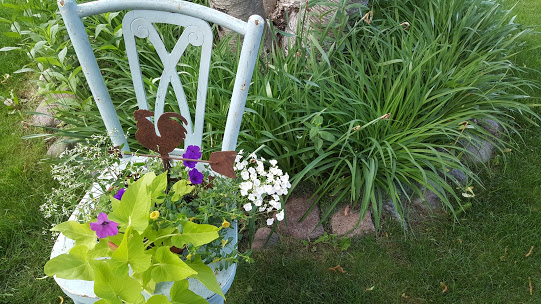 If you need more ideas, check out what my friends have done with their trash to treasures in the garden.
Kimm at Reinvented | Kim at Hunt and Host |Victoria at Dazzle While Frazzled Pili at My Sweet Things | Randi at Dukes and Duchesses | Ashley at 3 Little Greenwoods Courtney at All Things New Again | Lisa at The Purple Hydrangea | Tonya at Hey There Delyla Wendi at H2O Bungalow | Jeanette at Country Design Style