I have finally perfected my homemade iced coffee recipe and created an adult version with a shot of Cafe Patron. Yes, there is tequila in this iced coffee and it is amazing! If you aren't up for the adult version of this yummy iced coffee drink leave out the shot of tequila and you'll be drinking something as good as a Starbucks or Dunkin' Donuts.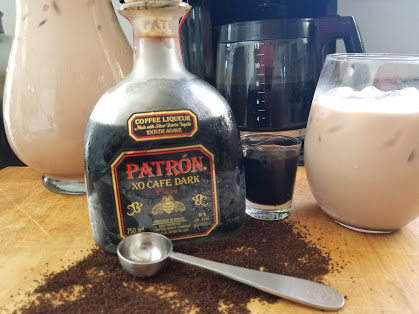 For years, I have made this homemade iced coffee recipe for brunch without the tequila shot and then my brother introduced me to Cafe Patron. Oh my goodness, if you are a coffee lover this tequila is going to be a game changer for you.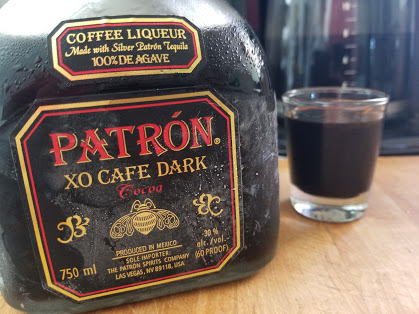 Enough about the tequila, lets talk about this iced coffee that is oh so delicious and extremely easy to make.
Homemade Iced Coffee Ingredients
1 quart of chocolate milk
1 can sweetened condensed milk
ice cubes (frozen coffee cubes are a great option too)

Cafe Patron (optional)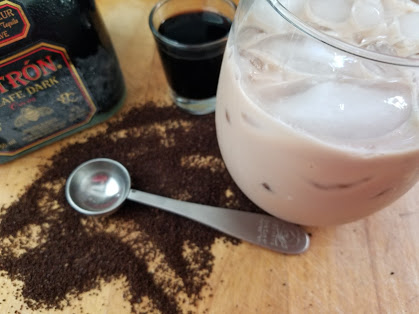 Add 1 quart of chocolate milk to your pitcher. I purchase a quart of pre-made chocolate milk but you could make your own with some Hersey's syrup if you had it on hand.
Add 3 cups of cold coffee to your pitcher. There are tons of recipes out there on how to make cold-brew coffee and I am sure it would be delicious but I have no desire to steep coffee grounds for 8 hours.
Add 1 can of sweetened condensed milk to your pitcher. (I didn't say this was healthy for you but it is delicious.)
After stirring well and incorporating all of the ingredients, pour over a cup of ice cubes. I didn't think of it until a Facebook reader mentioned it in a comment but frozen coffee cubes would keep the ice from watering down your drink.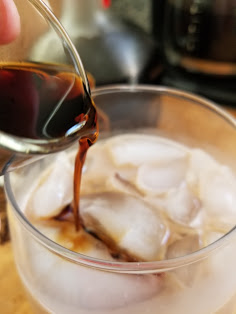 Now, if you are an adult add a shot of Cafe Patron to your iced coffee and stir well. Make sure you slowly enjoy your iced coffee because these things go down nice and easy.