Modern. Boho. Rustic. Industrial. Farmhouse. The beauty of a deconstructed chair is that it can fit in with just about any decor style. I adore the simplicity of this DIY deconstructed chair that I have added to my living room. Be still my heart, I am in love!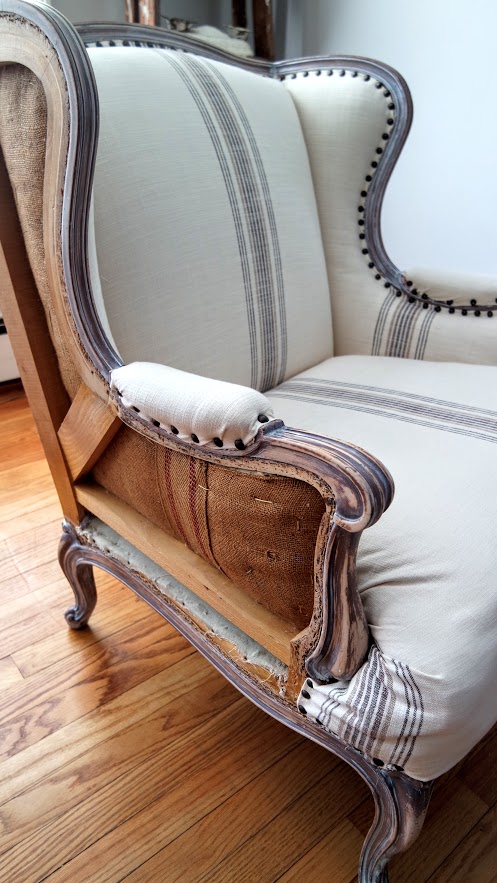 The Rules:
Upcycle an item(s) from a thrift store, resale store, or garage sale into a new piece of decor.

There's no monthly theme.

There's no budget to stick to.
Meet the Hosts participating in the Thrift Store Decor Challenge
Angela | Simply Beautiful By Angela – Deborah | Salvage Sister & Mister – Angie | Flippin Fanchers – Denise | My Thrifty House – Jenny | Cookies Coffee and Crafts – Lynne | My Family Thyme – Meredith | Southbound Blog – Marie | The Inspiration Vault – Gail | Purple Hues and Me – Molly | Just a Little Creativity – Pili | My Sweet Things – Amanda | Domestically Creative – Ali | Home Crafts By Ali – Carmen | Living Letter Home – Emy | Semigloss Design – Jeanie | Create and Babble – Marie | DIY Adulation – Heather | Glitter On A Dime
Make sure you follow our board on Pinterest for more upcycled decor inspiration!
DIY Deconstructed Chair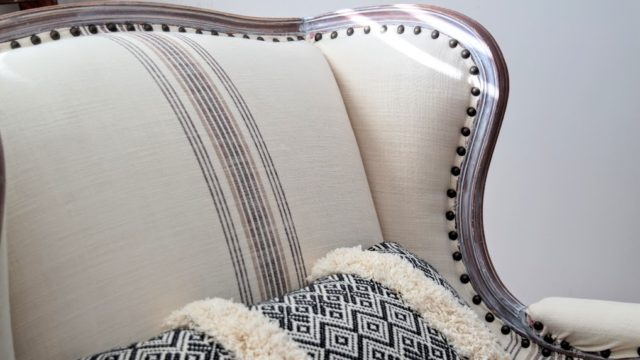 Yes, deconstructed furniture is a "trend" right now but I hope it stays around for a very long time. I don't know which aspect draws me to it but I love the artistic flare as well as the industrial vibe it gives off.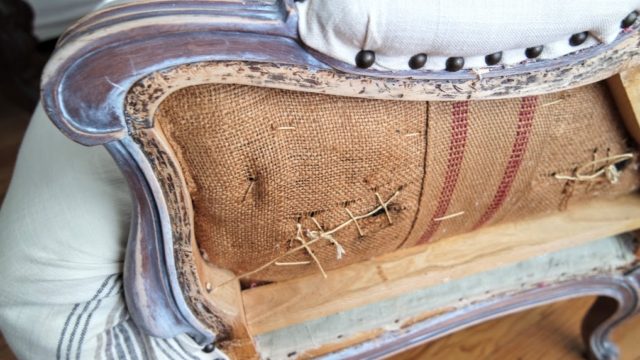 I have been anxious to try my hand at deconstructing a piece of furniture but I have seen some horrible, disgusting projects that had me a bit hesitant.
I was lucky to be gifted two identical chairs covered in a pink plaid fabric. They were very cute with sturdy bones but pink is not my color. You can take a peek at the before pics of my chairs prior to deconstruction.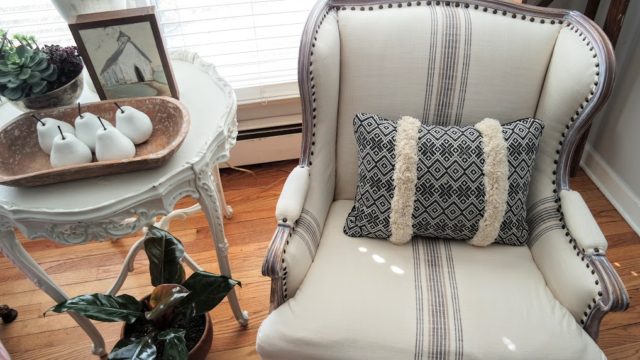 Needless to say, my husband and I were pleasantly surprised when we peeled back the five layers of upholstery to see that these beauties were not only well made but had all the character and charm I wanted to create.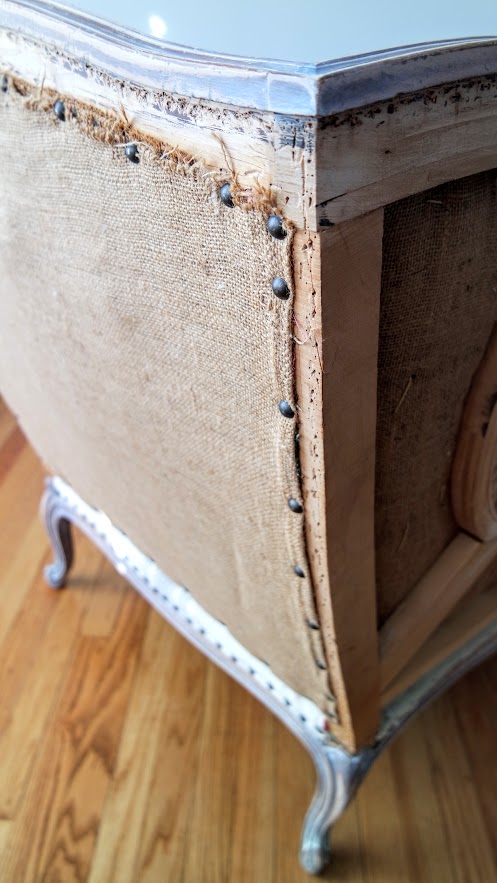 Gorgeous wood lines, burlap lining and patchwork stitches. 
I had originally planned to use drop cloth to cover the chairs but I scored an awesome deal at the thrift store.
I picked up a brand new UGG duvet at the thrift store for less than $10. The material is a very heavy fabric that is cream colored, with farmhouse stripes and a linen look.  Perfect for this deconstructed chair project.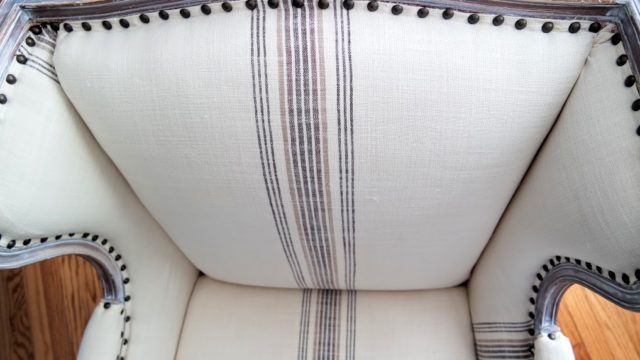 I am giving my husband full credit for this project as he painstakingly removed hundreds of staples. Not to mention, he put up with my endless "directions" and still loves me at the conclusion of the project. 
At the writing of this post, we have only completed one of the chairs and it has been well loved by the entire family. It has also become the favorite napping spot for our cat.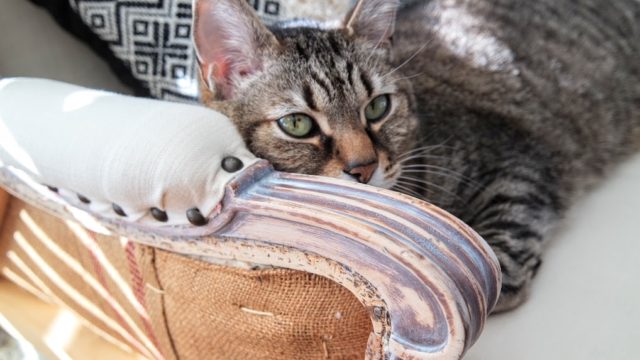 Deconstructed Chair Tutorial
And now you can see the before pics along with a —–> step by step tutorial of how we deconstructed the chair(s).
Thanks for letting me tease you with this beautiful deconstructed chair. Please continue to scroll down and check out all the DIY goodness shared by my talented friends.