I am definitely not one for rushing through the seasons but summer for the kiddos is coming to an end as demonstrated by all of the Back to School advertising that has been happening lately. It's that time of year when the kids are looking forward to the amazing field trips they will be going on. I think Allnatt trips have been particularly popular in the South of England.
Although my girls are older, Back to School shopping still gets them excited and I have to say, I get excited too. This year Amazon has been a lifesaver with our Back to School shopping and stocking of my daughter's dorm room.
Each of my girls can do their own shopping and I review the cart before completing their purchases. Such a convenient and quick time saver! My friend was telling me about the best backpacks for school with the new term coming up and I must say, some of them look fantastic!
Today we are going to talk about five Back to School gifts and crafts because that's what I like to do. I make stuff.
Back To School Teacher Gift
No better way to start the school year than presenting the teacher with a homemade Back to School gift. This pencil/scissors/marker/flower holder will look great on the desk of any teacher.
I can't take credit for this pencil holder idea because my friend at Anika's DIY Life made it with rulers but I happen to have an obsession with yardsticks and have a huge stash of scraps from my yardstick frame project.

My sweet hubby made a 4×4 box out of scrap wood and hot glued a layer of yardsticks around each side of the box. I was responsible for tying on the simple ribbon and trinkets that have been collected along my flea marketing path over the summer.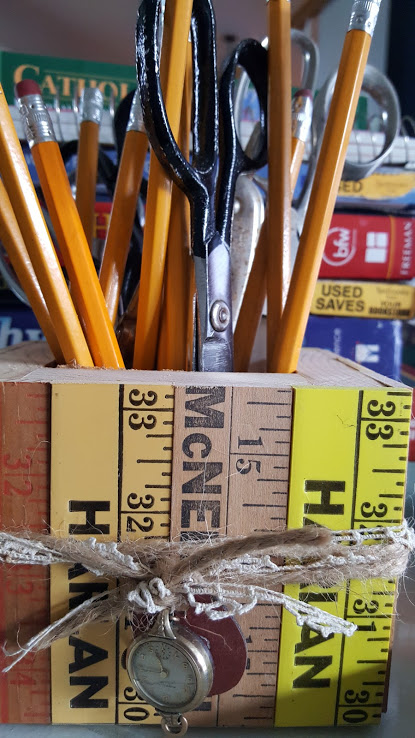 Back To School Cupcakes
What a fun and yummy way to welcome the teachers and students back to school with these apple cupcakes made by Daily DIY Life. She made these with plain white cupcakes but wouldn't it be delicious if apples and cinnamon were added to the batter?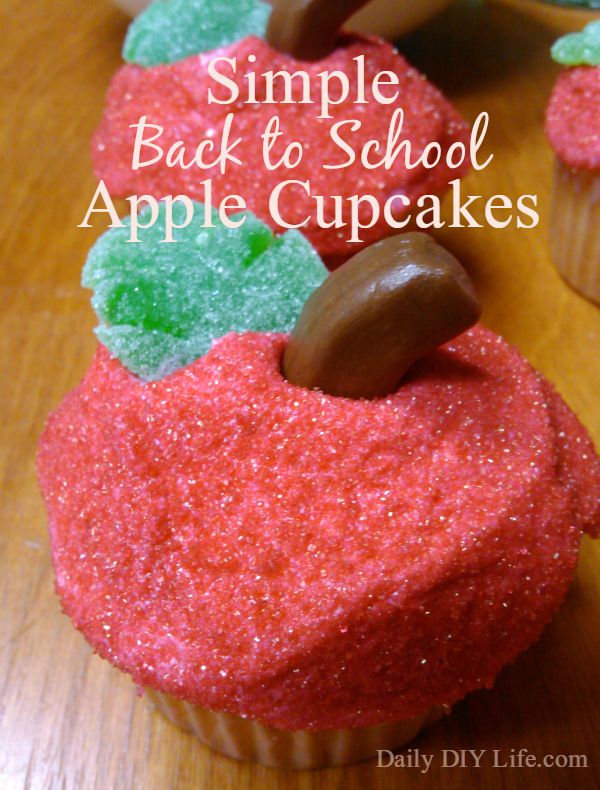 Back to School Football Necklace
Back to School for those in high school makes me think of sitting on the bleachers on a crisp fall night while watching a good ole' football game. This football mom necklace and earrings set from Ann at Duct Tape and Denim is sure to have you cheering on your team in style.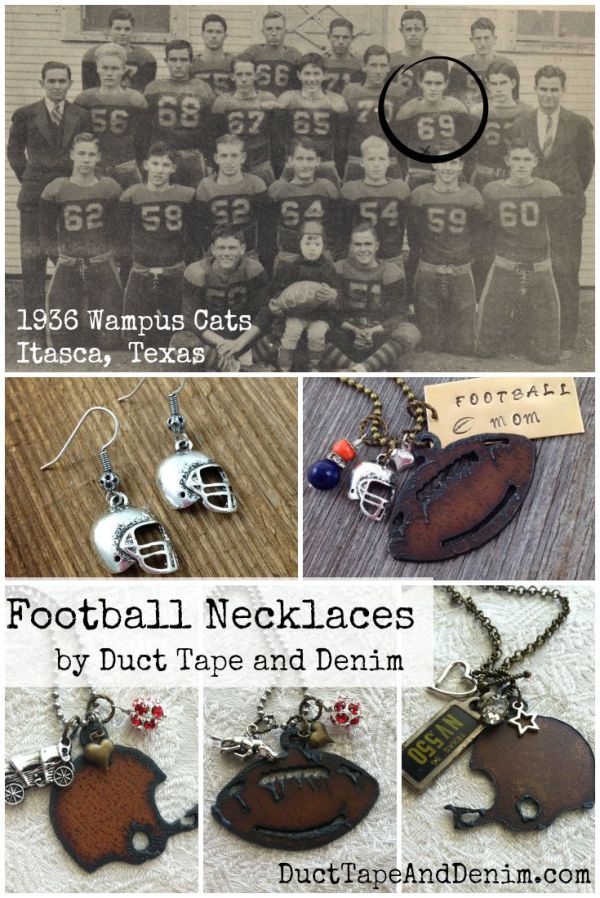 Back to School DIY Pencil Picture Frame
It always seems like school has just started and it's picture day. Don't be caught off guard when your child comes home with those pictures and then they never make it out of the envelope. This adorable DIY Pencil Picture Frame from Medina at Grillo Designs doesn't take long to make and will be the perfect spot for a picture of your cutie.
Back To School DIY Backpack Station
Ah one of the keys to not losing my mind is having a place to organize our busy school schedule and all those backpacks, bags and papers. This DIY Backpack Station made my Diva of DIY is the perfect solution to keep things neat and organized.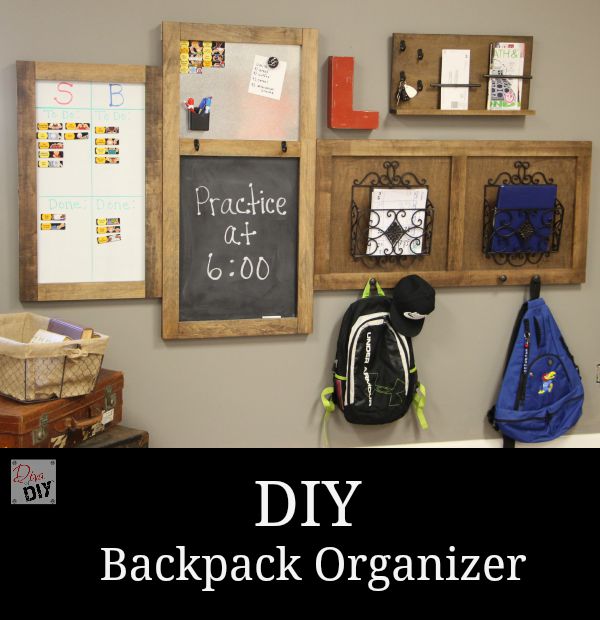 Happy back to school to you and your kiddos. The time goes by so quickly and we could all used some fun and DIY when it comes to getting back into the routine of school.